The Washington Commanders Antonio Gibson is one of the most dynamic backs in the league. However, he found himself on the bad side of Ron Rivera and did not get a lot of touches in 2022. With Eric Bieniemy taking over, Gibson might find a new role in the offense. He spoke in a recent interview about wanting to play more wide receiver in 2023.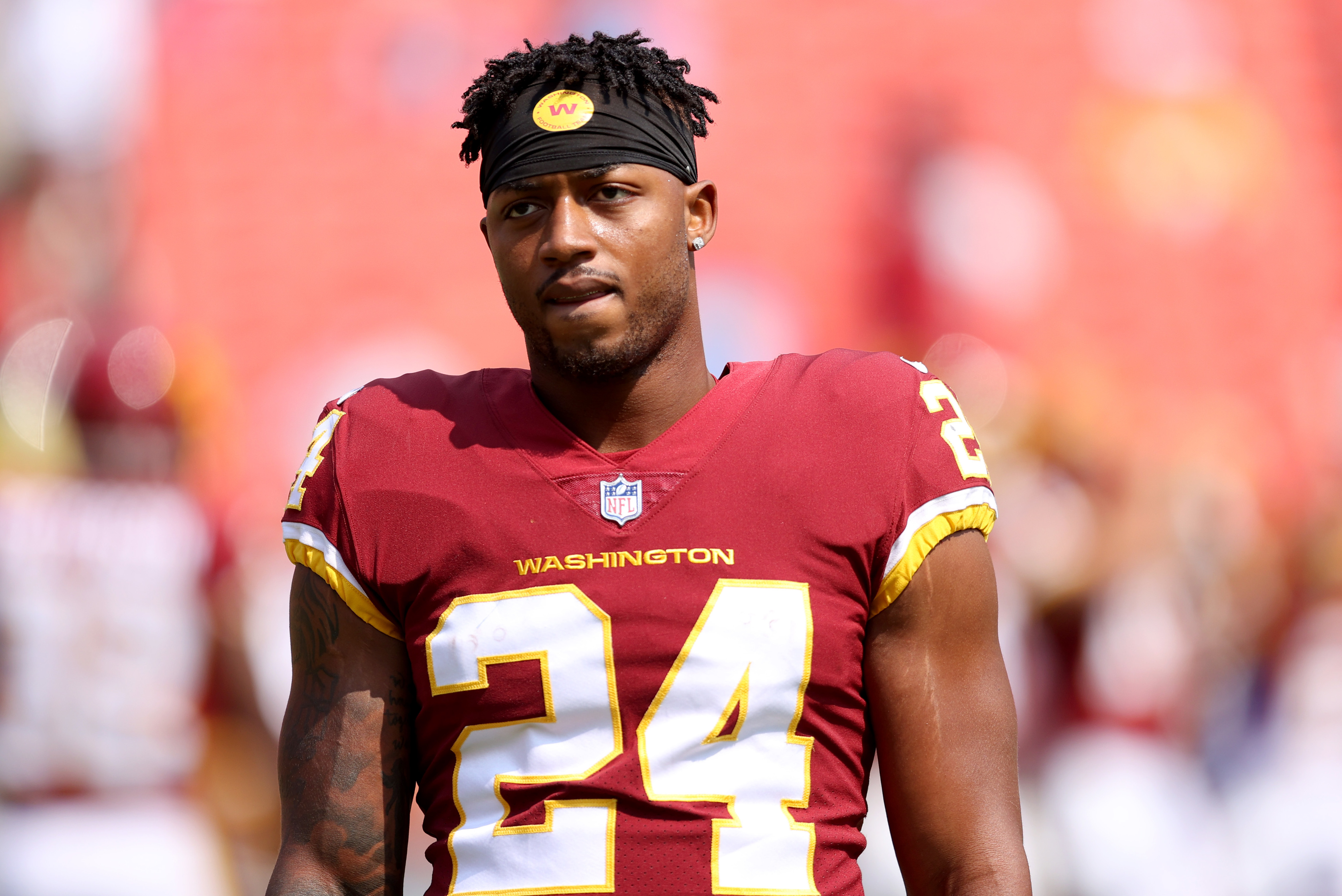 Washington Commanders Antonio Gibson Wants To Play More WR
The former third-round pick was a wide receiver going coming into the NFL but transitioned to running back. He wants to showcase his skills being used as a WR.
"Hopefully, this year, it comes around to where I get to showcase on multiple occasions what I can do out there. First, I love being out there. I have fun out there, and once I get the ball in open space, I'm really that guy. At running back, I'm not going to say it's not (possible), because I've seen a lot of guys do it, but those opportunities are not there. Once you catch the ball in that open field, you got so much more space."
If the Commanders offense wants to have different looks in 2023, lining up Gibson all over the field could be a way to exploit mismatches.
The offense has some weapons. Gibson and Brian Robinson make up a good backfield. Terry McLaurin is a criminally underrated receiver and Jahan Dotson and Curtis Samuel make a formidable receiver room. It all rests on whether Howell is the quarterback they think he is. The Commanders have not wavered in their support for Howell as he has been the quarterback throughout the offseason. If he surprises people, the Commanders could make some noise in a crowded NFC East.
Hopefully, Antonio Gibson will have a bounce-back year. He is one of the most fun players to watch in the open field and with Bieniemy calling the plays, this offense has the potential to be dynamic.