Caleb Williams, the quarterback (and now former quarterback) of the University of Southern California, has bowed out of college – unofficially at least, as he is widely expected to leave USC and enter the 2023 NFL Draft as an underclassmen, where he is believed to be an almost certain top 5, if not top 2 pick.
USC loses it's third straight game to UCLA, 38-20

Caleb Williams: 31-42, 384 YDs, 1 TD, 1 INT

Was this the final game of Williams' college career? pic.twitter.com/48ZBRWG2Je

— Bleacher Report (@BleacherReport) November 19, 2023
How Was Caleb Williams' Final Game For The USC Trojans?
Williams had a decent game – by his standards at least – but was once again let down by his gashing defense, which has demonstrably been one of the worst in the entirety of Division 1 FBS this year. He threw for 384 yards, a 73.8 completion percentage, and a touchdown + interception apiece. The interception was only his fifth the entire season against what has been a loaded Pac 12 conference, fittingly strong before the entire conference essentially disbands.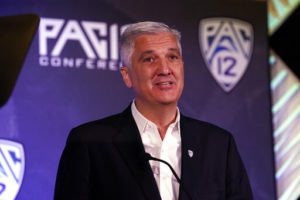 What Next For Caleb Williams?
Williams already has no shortage of potential offseason draft suitors, and will be a hot commodity for QB needy teams picking in the top 5 of next year's draft, alongside fellow top quarterback prospects Drake Maye, Michael Penix Jr, JJ McCarthy and Shedeur Sanders. Even transfer move-abouter Bo Nix is in the conversation to be a first round pick, such is the need at QB for so many NFL teams.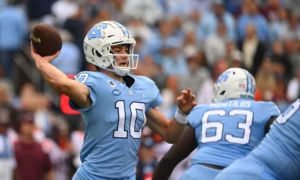 Even though this season has certainly not gone as planned for the USC faithful and the Trojans, Caleb Williams certainly has a very good chance at a prosperous future in the pros.
For Additional Content
Hello there. If you enjoyed this article (or, really, even if you didn't). Please go and follow me on Twitter @danielarwas for more NFL breaking news, updates, and "special edition" previews. 
Our Partners
Mayfield Sports Marketing
Call Mayfield Sports Marketing at 262-366-8188 to schedule Green Bay Packers players or alumni for your corporate appearance or product promotion.  Our booking agents will work on your behalf to get you the best price for your desired sports speaker. Mayfield Sports Marketing has earned a reputation of being the one to call for booking top athletes to speak at events and trade shows. To learn more about Packers players or alumni appearance costs and booking fees, please call us today. www.MayfieldSports.com.
Radtke Sports
Wisconsin Sports Heroics is proud to partner with Radtke Sports to offer autographed memorabilia. Brett Favre, Rob Gronkowski, Giannis Antetokounmpo, and MORE Guaranteed Authentic Collectibles and Memorabilia, including signed jerseys, photos, and more at www.RadtkeSports.com USE promo code: WSH for FREE SHIPPING on your purchase. Some restrictions may apply.