It is officially fantasy football season! The last of the drafts are finishing up. Everybody has their boards stacked up with sure-fire stars and sleepers that they think they have the scoop on. But somewhere between those two categories lies the bargains.
Unlike sleepers, most fantasy GMs know of these players. However, the general public has a lower perception of these players than warranted. For example, Josh Jacobs had an ADP in the 50s last year but ended the season as RB 1. Hitting on these players turns a decent-looking team in the pre-season into a league-winning team.
I compiled a list of my top 5 fantasy football bargain picks for this year. Happy drafting!
George Pickens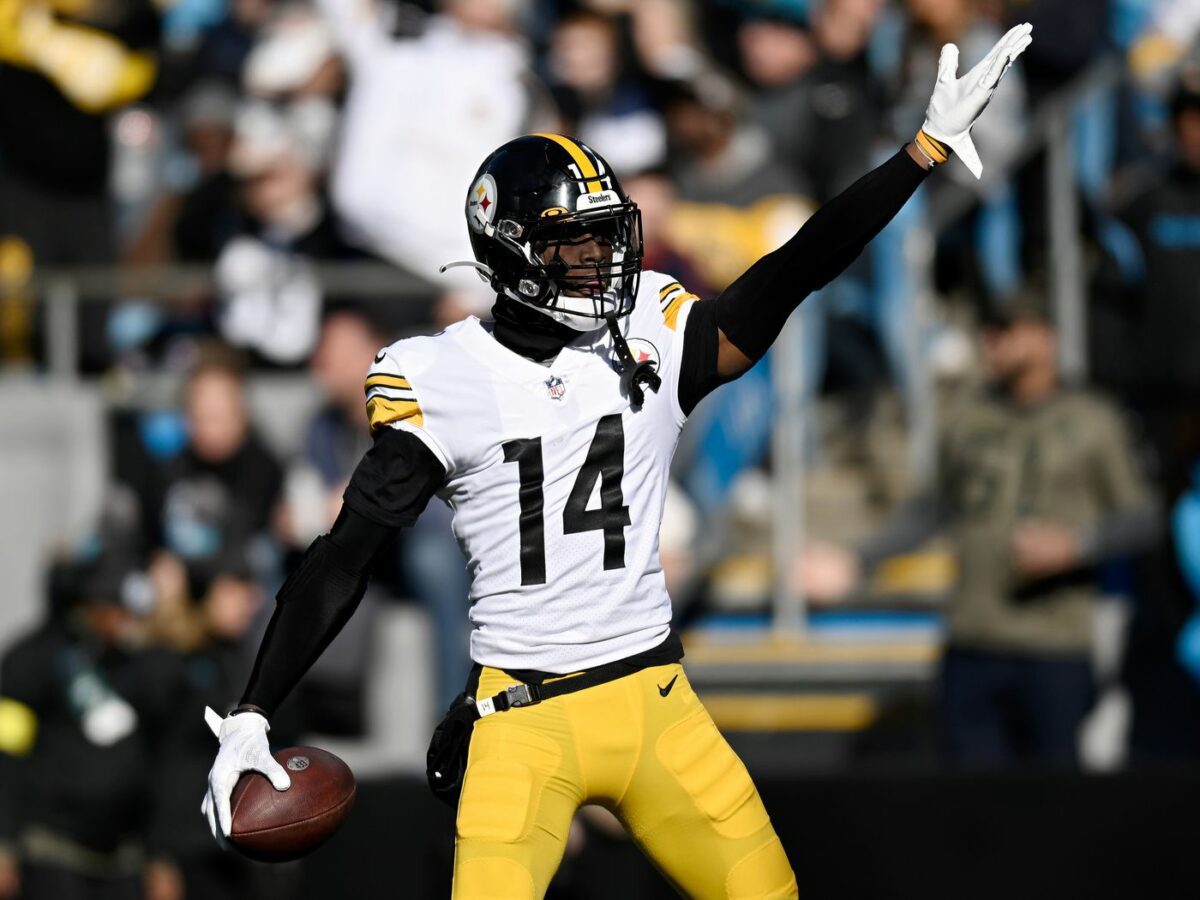 George Pickens got a lot of buzz at the beginning of last season. He was known for his circus catches and physical, gritty play. Poor quarterback play held Pickens from reaching his true potential, but with a much improved Kenny Pickett and an additional year of experience under his belt, Pickens is primed for a breakout year.
His ADP in 12-team Yahoo! leagues currently sits at around 93, falling well into the sixth round. Snagging Pickens at just the right time could be a league-winning move for heady fantasy GMs.
Deebo Samuel
Samuel saw a setback in 2022 after putting up career-high numbers in every major statistical category the year prior. A contract dispute in the off-season, lingering injuries, and a revolving door of quarterbacks could easily explain away Deebo's statistical drop-off last season.
In a fresh new year with more consistency from the quarterback position and increased organizational stability, I predict that Deebo will see a bounce-back year. Even if he is not as sharp a route-runner as the elite echelon of receivers, his coach Kyle Shannahan loves to scheme him touches that allow him to run after the catch—the thing he does best.
Samuel sits at an ADP of approximately 41, compared to him being the 20th-ranked player on my board. Snagging Deebo as a WR 2 could leave fantasy GMs with two or even three elite receivers on their rosters.
Roschon Johnson
Roschon Johnson is no stranger to being overlooked. If this is your first time seeing his name, it's because the Texas alum shared a backfield last year with the highly touted Bijan Robinson. Johnson is no slouch himself, and in a Bears offense that looks prepped to be running back friendly with their mobile quarterback Justin Fields posing a threat in the run game, Johnson's downhill style should breed his success when his number is called.
Johnson has an ADP of 129.5, and while I understand that he will not be a Week one play, if you can draft Johnson about a round early toward the end of the draft, he can end up being a Pacheco-esque steal later in the season.
After a promising rookie season, Javonte Willams suffered great misfortune last season by way of a season-ending knee injury. Prior to that, Williams' aggressive running style and great vision should remind his new head coach Sean Payton of a running back he coached in the past: Mark Ingram. Ingram had very productive years toward the end of his time in New Orleans, and Williams should have no problem following suit, given his talent level.
The third-year backs injury clearly has fantasy owners questioning if he will be able to bounce back. Denver's tailback has an ADP of 75, but if the 23-year-old can find a return to form, that draft value will be a steal for an RB with his talent.
Going into the 2021 College Football Season, there was talk of Sam Howell being a first-round pick in April's NFL Draft. Although many bumps in the road have transpired since then, a lot of which were scheme-related, Sam Howell still visibly has the raw talent that made him such a highly coveted prospect at one point.
In his first start last season, he came in and showed out, beating a playoff-bound Cowboys team. In the offseason, Washington was unwavering in naming Howell the starter for this upcoming season when speaking to new offensive coordinator candidates. In the preseason, Howell has looked sharp in the playing time that he has gotten. Combine that with the fact that he has a top-10 WR in Terry McClaurin to target paired with a dynamic Jahan Dotson, who showed flashes in his rookie year, and there is plenty of reason for optimism with the former Tar Heel quarterback.
Howell is only rostered in 22% of Yahoo leagues at the moment, so snatching him at the tail end of your drafts should prove to be a worthy investment.