Saturday's comeback win over Nebraska raised a big question for the Gophers and not necessarily the one you want as you enter week 11 of the season. The question, who should start at quarterback? Well let's take a look at the Gophers' quarterbacks and what should/could happen.
How'd We Get Here
Sixth year senior Tanner Morgan started Saturday's 20-13 comeback win over Nebraska but did not start the second half, due to what P.J. Fleck said was an undisclosed injury and that there was no "quarterback controversy". Freshman backup Athan Kaliakmanis came in and helped lead the Gophers comeback win. Minnesota scored all 20 of their points in the second half, after Morgan and the offense struggled greatly in the first two quarters. Kaliakmanis has also played games, filling in for an injured Morgan against Penn State and for a good chunk of the Illinois game. He also appeared briefly in their routs over Western Illinois and Colorado.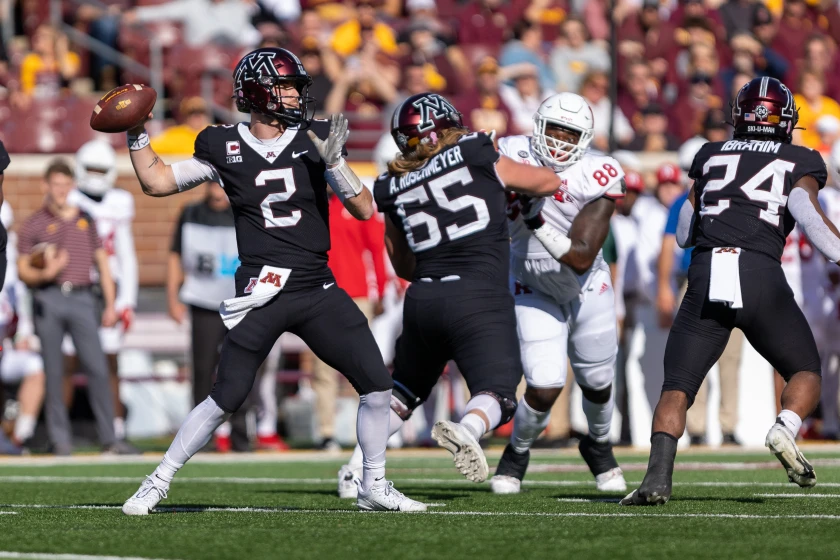 Tanner Morgan's 2022 Performance
Morgan this season has been a bit injury prone. He missed the game against Penn State and about half a game against Illinois with a concussion and left last week's game against Nebraska with an undisclosed injury. This season Morgan has thrown for 1,324 yards with a completion percentage of 67.3%, seven touchdowns, five interceptions, and a passer rating of 148.6. He has also rushed for 63 yards and four touchdowns.
Now these statistics look good, but he has not played great when they've needed him to (like against Purdue). He is averaging 189 yards passing per game (counting Illinois and Nebraska as one). His stats give him a smoke and mirrors look. While they aren't horrible, his play would suggest they shouldn't be this good. Against Nebraska in the first half he had 38 yards and against Illinois he threw for 21 yards. Now he left both games with injuries, but he wasn't doing anything great beforehand.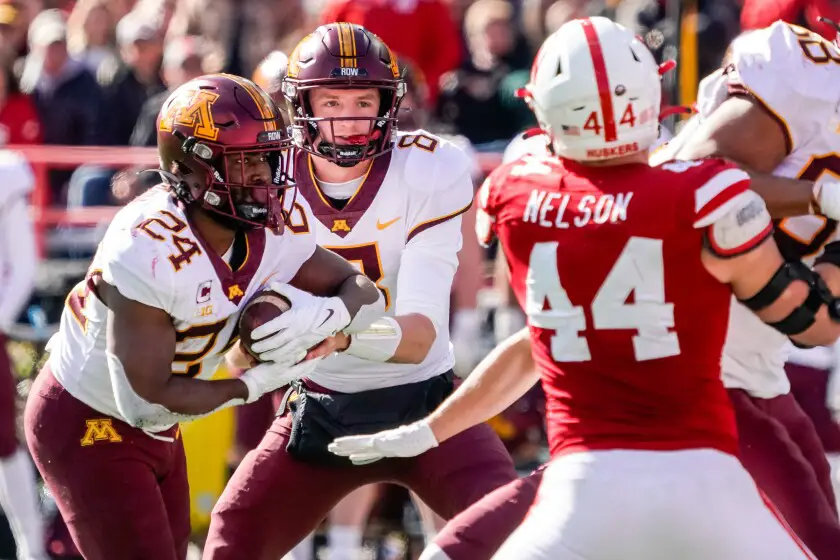 Athan Kaliakmanis's 2022 Perfromance
Athan Kaliakmanis has started one game and appeared in another four this season. So far this year he has a completion percentage of 44.4% with 396 yards, one touchdown, three interceptions, and averages 8.8 yards per play and a passer rating of 112.4. He has also rushed for 77 yards and a touchdown averaging 4.5 yards per rush. Not the greatest statistics, but he has also played in the Gophers' toughest games this season. He started against Penn State and played roughly half of the Illinois game. He then played for half of the game against Nebraska and a little bit against Western Illinois and Colorado when we were up big.
Kaliakmanis hasn't played great, but last weeked really showed the difference. From half-to-half Kaliakmanis outgained Tanner Morgan and first half offense by 243 yards. It was not a good look, and now we have this question. So, who should start, let's take a look shall we.
Who Should Start
So, which Gophers' quarterback do I think they should start? As much as I have respect for Morgan, his time has come. He is a great guy, leader, and teammate which is why it sucks to have to say this. Morgan was great in 2019 and with the return of Kirk Ciarrocca many thought he would return to that form. Unfortunately, he hasn't even been close to what he did that season. Athan, while his stats haven't been great, seems to make the offense much more versatile with him under center than with Morgan.
With Morgan it's you either run or you do an "RPO" (Run pass offense). With Kaliakmanis there's a lot more you can do, and you can actually run an effective RPO as he is much more mobile than Morgan. He is also a better deep threat as we saw against Nebraska. Fleck just seems like he doesn't trust Morgan anymore. He doesn't really take deep shots with Morgan yet does with Kaliakmanis. It's one of those things that has me wondering if even he is ready to move off of Morgan.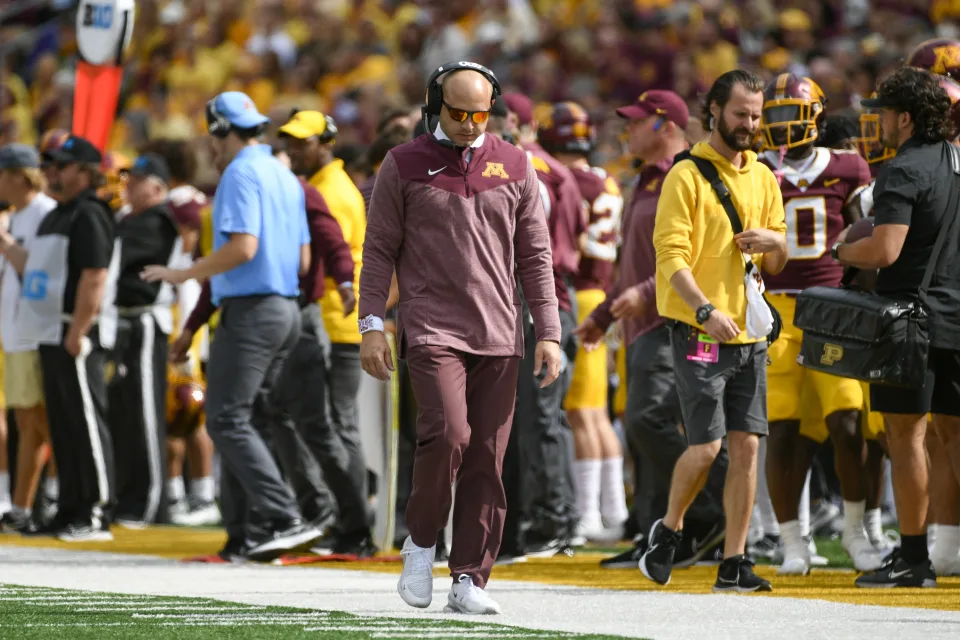 What Is Likely To Happen
Honestly this is likely going to be a defining moment for P.J. Fleck in Minnesota. Why you may ask? Let me tell you. If Fleck stays with Morgan (pending whatever his injury may be) it will show that he is loyal to his players over winning. Morgan came with Fleck from Western Michigan, and I understand that having to sit Morgan would be a very hard decision for him. If he starts Kaliakmanis it will show he puts winning first and understands that he has to make the hard choices.
Honestly, I can see this going either way, but I'm leaning towards Morgan keeping his job. It just seems like the thing P.J. would do. I hope he doesn't and proves me wrong, I see it as the sixth-year senior finishing off his career as the starter and not on the bench. If it were me, I would play Kaliakmanis and consider starting Morgan in whatever bowl game they end up in. I feel like it would be the best way for it to end for him. Whatever happens we will all find out soon enough.
For More Great Football Content
Follow us on Twitter at @GridironHeroics for more great content. We appreciate you taking time to read our articles. To interact more with our community and keep up to date on the latest in Football news, JOIN OUR FREE FACEBOOK GROUP by CLICKING HERE
Checkout our latest podcast!
[powerpress_playlist limit=1]