Baker Mayfield played a key role in the Tampa Bay Buccaneers 20-17 Week 1 victory over the Minnesota Vikings. It was a memorable debut for the former first-overall pick, who led the Bucs with 21-of-34 completed passes for 173 yards and two touchdowns. I mean, he was no Tom Brady, but the Buccaneers' new QB1 did more than enough to give Tampa Bay fans a lot of hope this coming season.
Tampa Bay Buccaneers QB Baker Mayfield Figured Out Vikings' Defense
As it turns out, however, it wasn't just his strong play that allowed Mayfield to significantly impact the outcome of this contest. After the game, Bucs running back Rachaad White revealed that the Tampa Bay QB actually got the better of Minnesota's defense on the evening. According to White, Mayfield actually figured out the Vikings defense's hand signals:
"I just remember Bake came in the locker room, literally at halftime, he said, 'I got it. We got all these signals,'" White said, via JoeBucsFan.com. "We're in there talking as an offense and he's like, 'I know all these signals. If they do this, they're going into Cover 2. If they do this, they're going into Cover 3. Every time I alert this and they do this signal, they're dropping back to this.' And I'm like, 'Wow, that's amazing.' . . . I was just listening to him and we were listening to him and we just kind of understood."
One of Mayfield's best traits is his high football IQ. This was on full display against the Vikings, and against a master tactician such as Brian Flores as well.
Baker Mayfield Reveals Tom Brady's Role in Tampa Bay Buccaneers' Season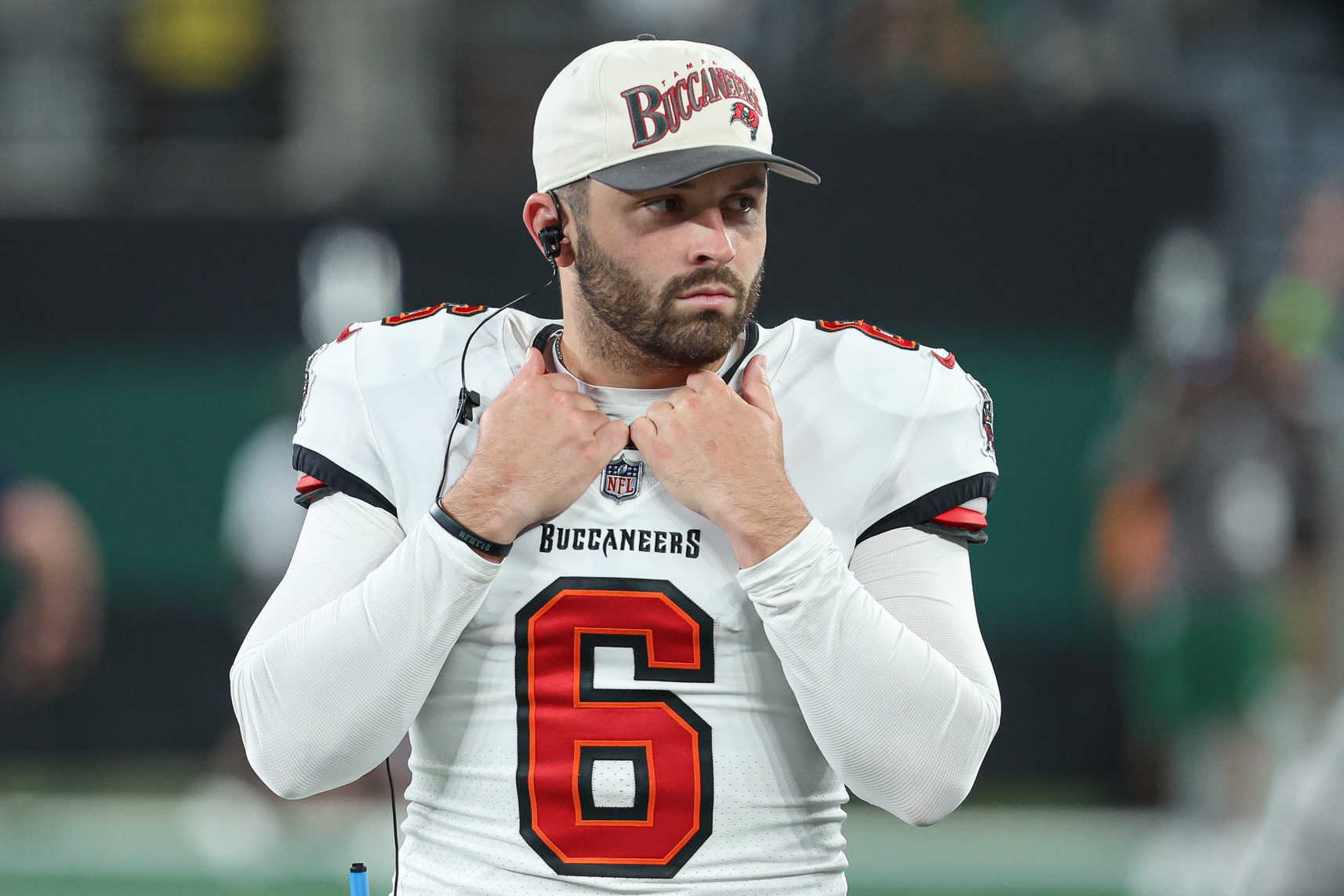 For his part, Mayfield is well aware of the narrative surrounding the Buccaneers this season. This is their first year without Tom Brady at the helm, and naturally, more than a few folks out there believe that this is going to be a forgettable transition year for the Bucs.
According to Mayfield, this is exactly the type of disrespect that has lit a fire under the entire team's belly:
"It's kind of been the motto for us the whole offseason through training camp," Mayfield said, via Mike Florio of PFT. "I mean, I think you guys see the narrative on the outside of what everybody's picking against us. We know the talent and the group that we have within the locker room. That's the most important part. So we'll take a road win to open the season no matter what, especially in an environment like that."
Based on their Week 1 showing against the Vikings, it appears that the naysayers should consider using a new motto for the Bucs: "No Tom Brady, no problem." Well, for now, at least.
For More Of My Content
Follow me on Twitter at @PaoloSongcoNBA. You may also reach out to me personally at pao.songco@gmail.com.