Unfortunately for football fans everywhere, Tom Brady won't be coming out of retirement for a second time. Or at least we believe he won't.
The GOAT's foray into life after football has opened up the QB1 race for the Tampa Bay Buccaneers, which has involved Baker Mayfield and Kyle Trask. Well, it appears that the race is now over.
Baker Mayfield Named as Tampa Bay Buccaneers' QB1 for 2023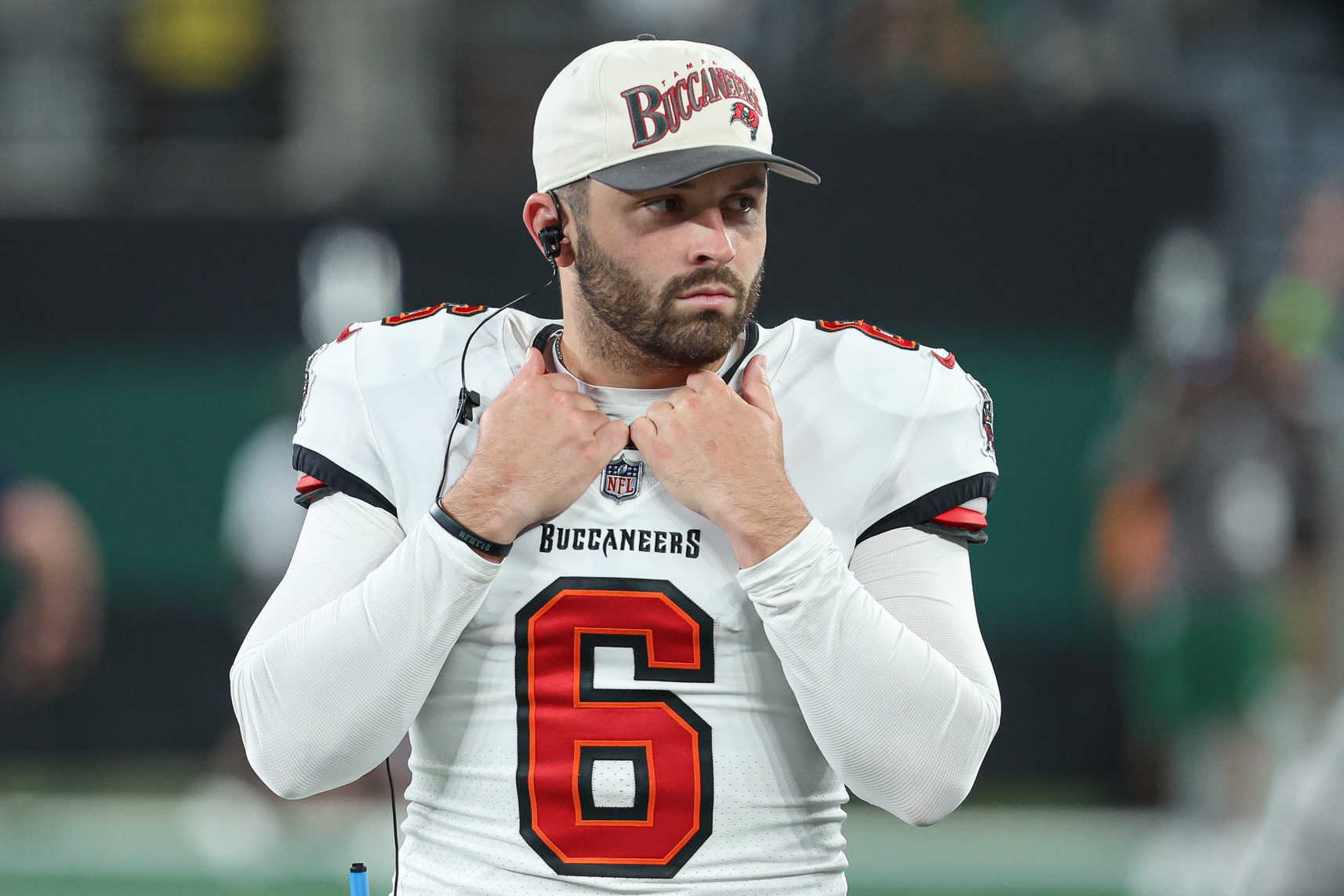 On Tuesday, the Buccaneers took to Twitter to make a major announcement about their decision to name Baker Mayfield as their top quarterback for the new season:
TIME TO BAKE 🔥 pic.twitter.com/7GTdEbdUgU

— Tampa Bay Buccaneers (@Buccaneers) August 22, 2023
Mayfield signed with the Bucs in March after failing to secure a new deal with the Los Angeles Rams. The former first-overall pick was expected to take over the reins in Tampa Bay amid Brady's retirement, but Trask still gave Mayfield a run for his money. Well, this was until Tuesday.
For his part, Trask had a path to being QB1 after serving as Brady's primary backup over the past two seasons. However, the former second-round pick had made only one appearance in his entire NFL career, making it abundantly clear that the Bucs just don't have enough confidence in him as of yet.
It goes without saying that this is going to be a massive year for Baker Mayfield. He's currently on a single-season deal with the Bucs, and he will need to prove to the team that he deserves a more long-term contract by living up to the lofty expectations Tampa Bay has on him.
The good news for Mayfield is that he will get an opportunity to show the Bucs — as well as the rest of the football world — that he is indeed capable of being a team's primary quarterback. Last season with the Carolina Panthers and the Rams was a disappointment, to say the least, but he now gets a fresh start in Tampa Bay.
Injuries have been a major hurdle for Mayfield in his career thus far and one of his top priorities this season will be to stay healthy. If he is able to do this then he could prove to be a revelation for the Buccaneers in their first season in the post-Tom Brady era.
For More Of My Content
Follow me on Twitter at @PaoloSongcoNBA. You may also reach out to me personally at pao.songco@gmail.com.