The Los Angeles Chargers have had a very disappointing start to the 2023 NFL season, losing their first two games. The Chargers have lost to the Miami Dolphins in a close shootout and the Tennessee Titans in an overtime thriller. While many fans and analysts can easily pinpoint the obvious issue, a well-known analyst for ESPN, Stephen A. Smith, chimed in on the situation going on in Los Angeles.
"Don't let Sean Payton tell you that he didn't want that Chargers job..

He wanted that job but for some reason ownership didn't wanna make a change" @stephenasmith #PMSLive pic.twitter.com/tXkgfzf0Ak

— Pat McAfee (@PatMcAfeeShow) September 15, 2023
Stephen A. Smith Calls Out Chargers Head Coach
It is safe to say Smith is not a fan of the Chargers' head coach Brandon Staley. He believes that Los Angeles should have gotten rid of Staley right after the playoff loss to the Jacksonville Jaguars, in which they blew a 27-0 lead. Stephen A. continues by saying that Justin Herbert is not the problem. It is the defensive scheme and game management which are all of Staley's responsibilities.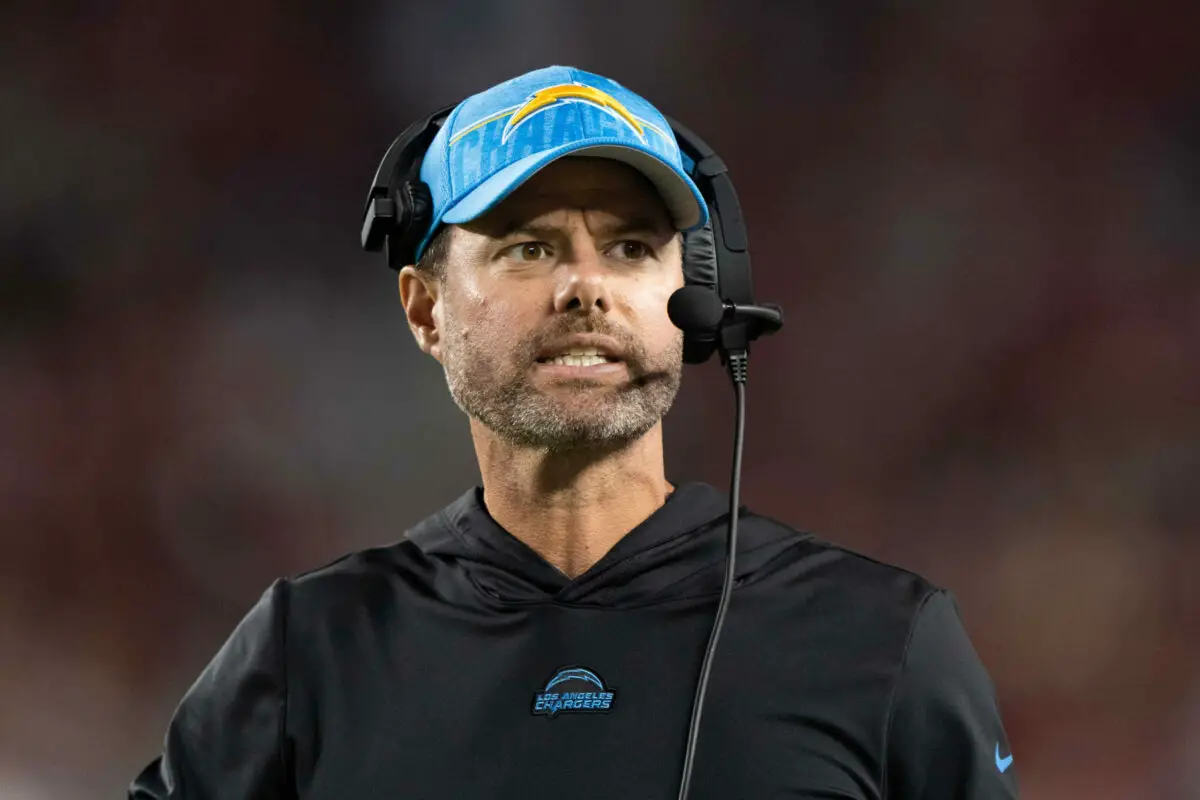 Staley was described as a "Defensive mastermind" once he became the head coach for the Chargers. Well, if you have followed this team ever since Staley took over, you would realize that all that hype was completely false. Staley has produced one of the worst defenses in the entire league, even with the talent of players like Joey Bosa, Khalil Mack, and Derwin James. If he doesn't change something quickly, he will be gone from the organization.
What will the Los Angeles Chargers do?
It's safe to say that 99.9% of Chargers and NFL fans completely agree with Stephen A. Smith's take on Brandon Staley. The Chargers' organization is very much aware of the heavy criticism about Staley, so it will be interesting to see which direction they decide to go with him. They should make a decision soon, though, because the Chargers have a very tough schedule ahead and do not want to start the season losing their first six games or so, especially with their talent and potential.
For Additional Content
Please go and follow me on Twitter @TaylorHartmaNFL for more NFL news and updates. If you have any further personal questions or comments for Taylor, connect with him on Linkedin. For more articles on the NFL, go to this site here!