Colorado quarterback Shedeur Sanders has taken the college football world by storm. While the team has struggled to pick up a win lately, Sanders has looked good despite being behind a bad offensive line. In a recent interview, Sanders claimed that he is a combination of legendary quarterbacks Tom Brady and Michael Vick.
Shedeur Sanders: A Combo Of Tom Brady And Michael Vick?
He certainly doesn't lack confidence. His point was that he has the pocket passing ability but when he needs to use his legs, he can.
"Well, I'll say it's a mixture because I'm able to stay in the pocket and deliver the ball. I can play like Brady, but I'm also able to extend plays and if it's not there, take it like Vick," Sanders said in a recent interview with Complex. So it just depends, it's funny whenever situations in the game occur, they're like 'hey, you gotta be Vick tonight. You gotta be Mike Vick tonight.' So then that's when we bring our legs involved.
But I say it's a mixture of a lot of great quarterbacks that all just have a different skill set. So that's why I feel like I'm special in what I bring to the table. I wanna stay in the pocket, I wanna throw it like Tom, but sometimes those opportunities ain't there."
This is a bold take. It will be interesting to see if he can back it up in the final weeks of the season.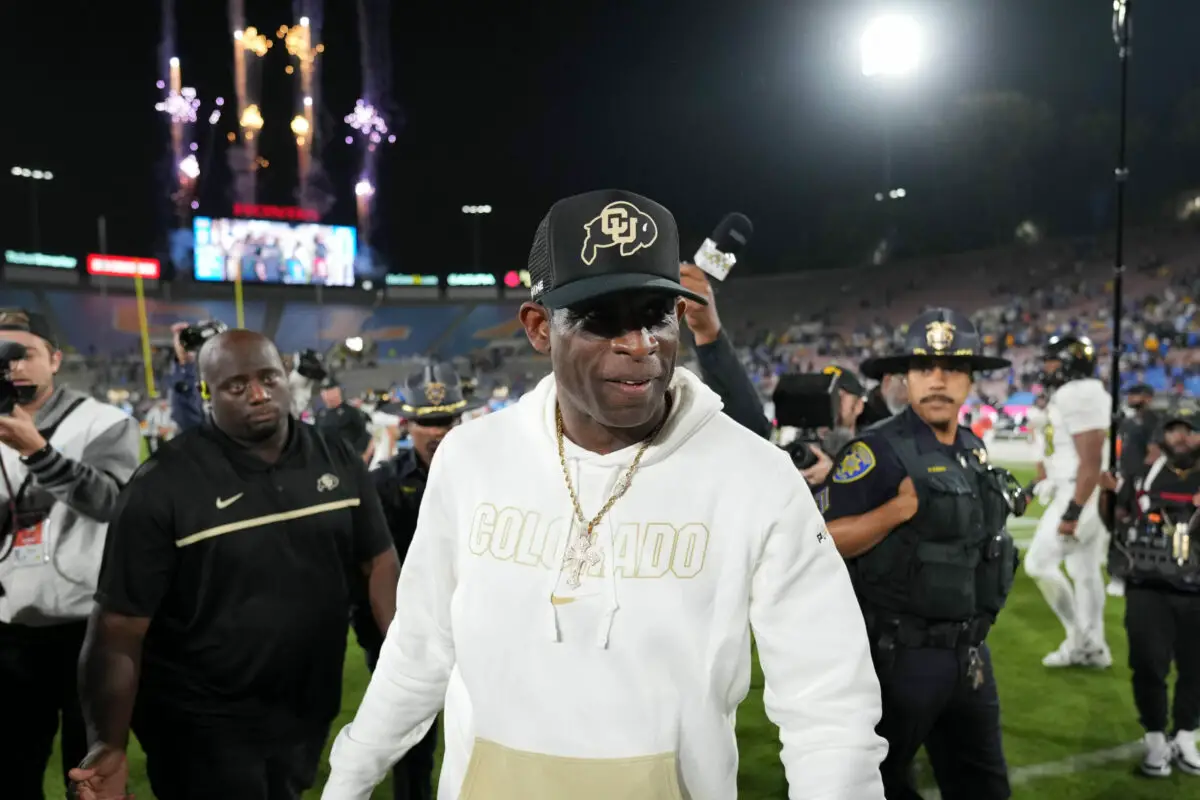 Jump To The NFL?
Sanders is eligible for the NFL Draft but there is a question on whether he will enter or not. With NIL, players can make money in college making the desire to get to the pros much less. The entire Sanders family has been vocal about wanting the right opportunity for Shedeur. If the draft order doesn't fall in the way that they want, Shedeur could decide to return for another season. Also, getting Colorado into the College Football Playoff conversation would be a nice addition to the resume.
Colorado is a must-see television event thanks to the Sanders family. It will be interesting to see what he does in the NFL.