The Seattle Seahawks might win on Sunday, but it could come at the expense of losing their starting quarterback. Seattle gunslinger Geno Smith left Sunday's contest with an elbow injury and is questionable to return, per NFL insider Adam Schefter. 
Seahawks' QB Geno Smith has a right elbow injury and is questionable to return today.

RB Kenneth Walker III already left with an oblique injury.

Seahawks play again Thanksgiving night vs. 49ers.

— Adam Schefter (@AdamSchefter) November 19, 2023
Smith took a shot from Los Angeles Rams star Aaron Donald early in the fourth quarter. The veteran signal-caller was unable to finish his throwing motion when he took a gruesome hit from the charging Donald. Seattle running back Kenneth Walker also left Week 11 with an oblique injury. 
Seattle Seahawks QB Geno Smith: Questionable to Return
The Seattle Seahawks did not immediately rule out Smith after replacing him with backup Drew Lock, giving the starter a glimmer of hope to return. He was 19-of-29 for 197 yards and one score before departing. Smith also took one carry for -1 yard. The West Virginia product entered Week 11 with 2,171 yards passing and 11 touchdowns against seven interceptions. 
Smith, a former first-round pick turned journeyman, posted in a career year last season. He led the league with a 70% completion percentage, throwing for 4,282 yards and 30 scores. Smith entered the 2022 campaign with just 34 passing touchdowns in nine seasons.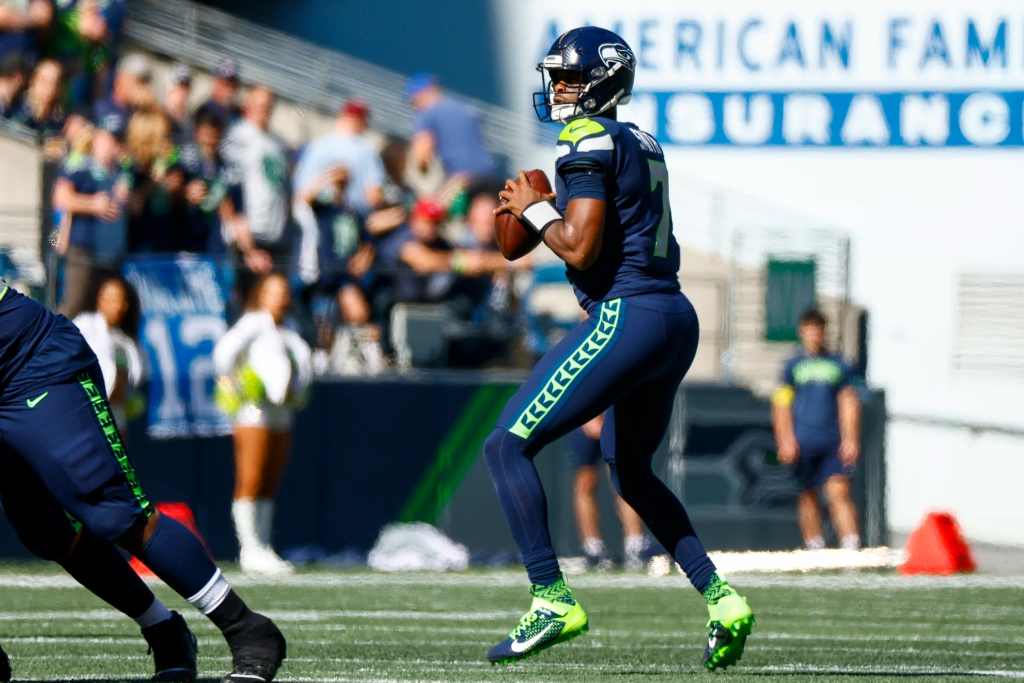 Seattle Seahawks: QB Depth Chart
The Seattle Seahawks deployed backup quarterback Drew Lock with Smith injured. He stepped in for Smith earlier this season, going 2-of-6 for 63 yards in a 24-3 win over the New York Giants. Lock didn't play in 2022 while serving as the backup to Smith. The Missouri product spent his first three seasons with the Denver Broncos, throwing 25 touchdowns against 20 picks from 2019-2021. Lock led the NFL in interceptions in 2020 despite playing just 13 games.
The Seattle Seahawks also roster former Los Angeles Ram and Denver Bronco Brett Rypien. The 27-year-old started a game for the Rams earlier this year, throwing for 130 yards and a pick on 13-of-28 passing. Rypien has thrown four touchdowns against nine interceptions since joining the Broncos as an undrafted free agent in 2020. 
For More Football News:
Follow me on Twitter at @alec_musa. You can also reach out to me via email at musaalec@gmail.com. To read more of our articles and keep up to date on the latest college and NFL news, click here!