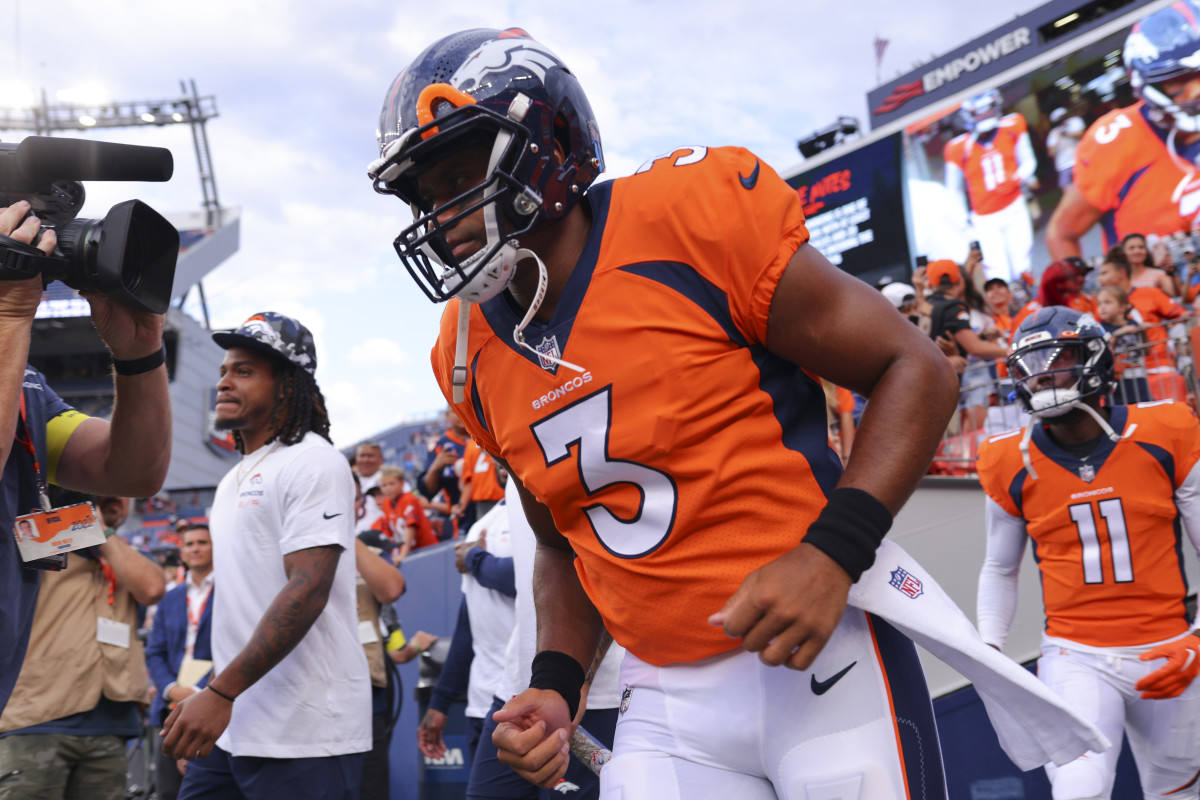 How DARE they?!
If the whole league can agree that Russell Wilson is a top-10 quarterback, then why did he fall to 61 in the NFL Top 100 list. Depending on how the rest of the unlisted quarterbacks fall, this wouldn't mathematically make sense. Russell has done nothing but keep his head down and put in the work.
"And they've got Russell Wilson behind Kyler Murray. On what planet would that be possible," Colin Cowherd proclaims on his sports platform The Herd.
Time after time, Russ carried average Seahawk rosters on his back, rolling with the punches towards playoff relevancy. *Cough* No game changing running game since Marshawn Lynch. *Cough* No consistency with the offensive lineman and no formidable defense since the Legion of Boom!
Not to mention, not a scandal his entire superstar career. Russell Wilson is a Super Bowl Champion for crying out loud. Where are his flowers?
Russ Will Be Cookin' all year long
Now injured, Broncos receiver Tim Patrick, is a bummer to the Broncos offense. Opposing defenses will still need to keep their heads on a swivel with the amount of weapons Wilson still possesses.
Courtland Sutton will benefit most from Wilsons high arch passes as a jump ball, deep ball threat. Jerry Jeudy is most likely to outshine his Alabama counterparts like Devonta Smith of Philadelphia Eagles and even Miami Dolphins, Jaylen Waddle.
Most notably, when was the last time Russ has TWO healthy and trustworthy running backs. The only question that remains is how soon will chemistry become second nature for this offense?
Bronco Country, Lets Ride
Clearly, No. 3 may not be the best rah-rah guy, but he walks the walk. Broncos fans cannot wait to witness what QB's were ranked above their top signal caller. The NFL players, his peers, have spoken. BUT 61??
Best believe Russell Wilson felt that one too. MVP! MVP?…MVP!
For More Great Football Content
Follow us on Twitter at @GridironHeroics for more great content. We appreciate you taking time to read our articles. To interact more with our community and keep up to date on the latest in Football news, JOIN OUR FREE FACEBOOK GROUP by CLICKING HERE
Checkout our latest podcast!
[powerpress_playlist limit=1]