The New England Patriots have been in many rumors regarding their issues with the head coach. Current coach Bill Belichick signed a new contract with the team this season, however, it does not guarantee that he will still be with the organization next year. So, many analysts and experts have predicted who New England could sign if they ultimately decide to move on from Belichick.
If the New England Patriots move on from Bill Belichick many people believe that Tennessee Titans Mike Vrabel would be a top candidate. pic.twitter.com/0LlUqccq8g

— NFL Rumors (@nflrums) November 6, 2023
New England Patriots Coaching Rumors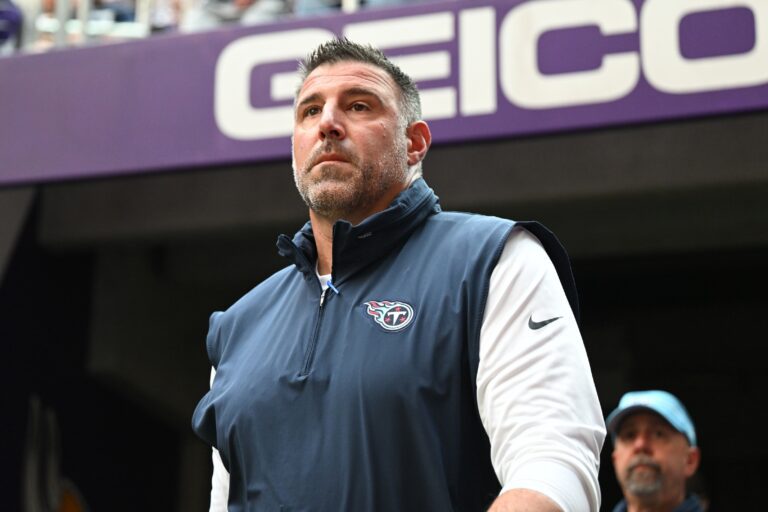 The top candidate being discussed if this job opens up is current Tennessee Titans head coach Mike Vrabel. Vrabel played for the Patriots when they were starting their dynasty, so he knows about installing a winning culture in an organization. He has taken Tennessee to the postseason multiple times in his head coaching career, so he knows how to win football games.
Being under Belichick for so many years could give him an advantage in winning over the locker room early on. The main problem with Belichick seems to be not signing a veteran presence and players who want to win. His team is currently 2-7 and has the worst record in the entire AFC conference.
Bill Belichick Career
Despite being on the hot seat this year, Belichick has established himself as one of the greatest head coaches of all time. He has 300 wins to 159 losses since starting his coaching career in 1991 with the Cleveland Browns and eventually coming over to New England in 2000.
If he does get released by the team, he will most likely find a new coaching job very fast, and the Las Vegas Raiders are a top landing spot for Belichick according to rumors. For now, let's see how the rest of the 2023 season pans out, and if these rumors start to heat up if the team cannot get things turned around quickly.
For Additional Content
Please go and follow me on Twitter @TaylorHartmaNFL for more NFL news and updates. If you have any further personal questions or comments for Taylor, connect with him on Linkedin. For more articles on the NFL, go to this site here! Also, go check out our podcast @FSHeroics!