The Las Vegas Raiders Davante Adams knows the team needs Josh Jacobs. After a career year, Jacobs has fallen victim to the current running back market. He was one of many players that did not sign a long-term deal before the franchise tag deadline and now must either sit out or play on the tag. Adams made a plea to the front office expressing how important Jacobs is to the team.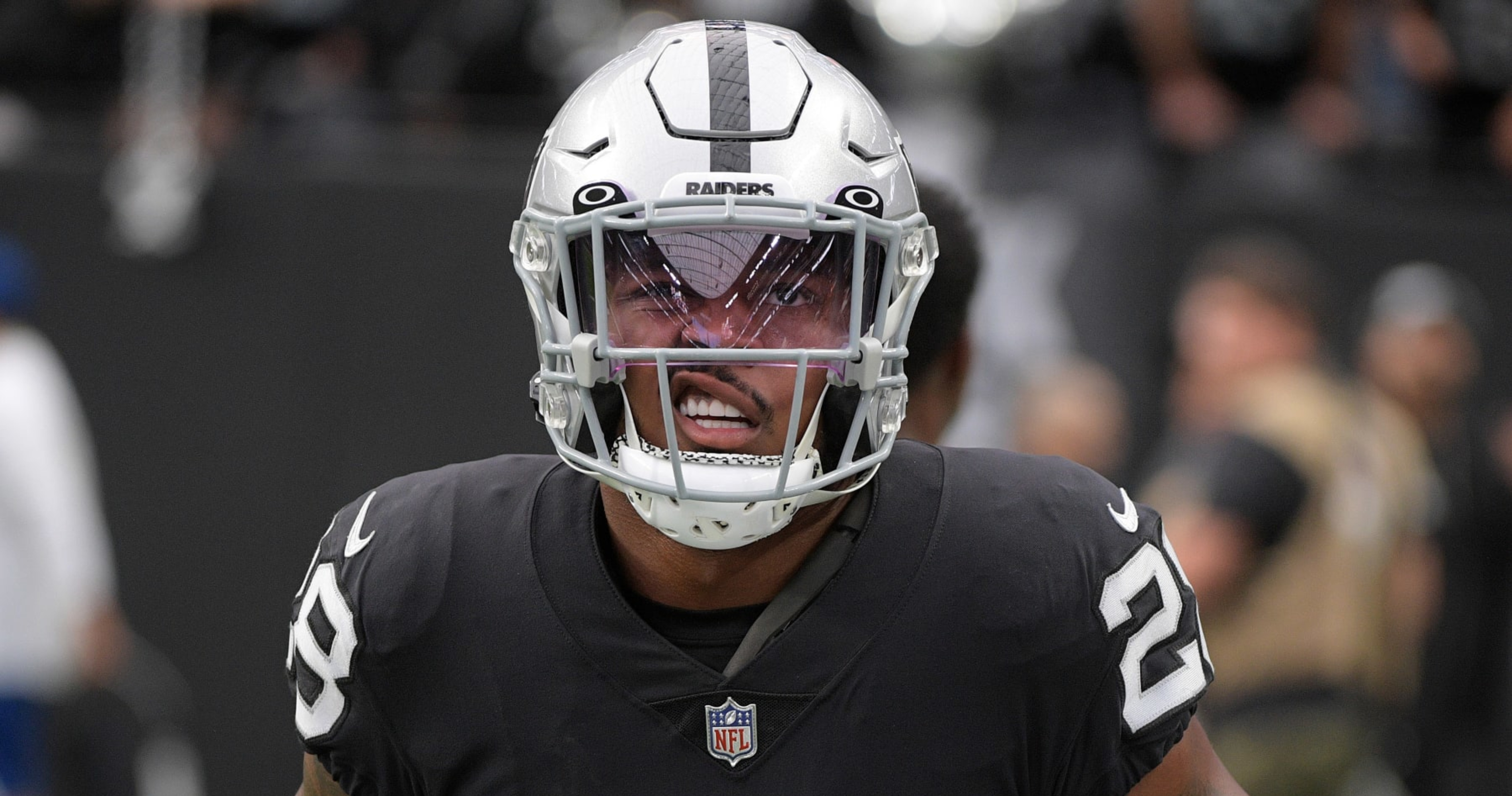 Davante Adams Knows The Team Needs Josh Jacobs
Adams is no stranger to contract discussions. The Green Bay Packers traded him to the Raiders because of failed contract talks. He is still hoping the team can figure something out.
"If we really want to have a shot at winning the Super Bowl and having all the elite aspirations that we do, we're gonna need that guy. So I'm praying that we can still figure something out, but also understanding where Josh is coming from and trying to coach him through it at the same time."
He understands where Jacobs is coming from but knows that they need him on the field. This Raiders team looks different without Derek Carr and many are questioning what they can do in 2023.
Disaster For The Raiders?
Last season started out disastrous and this season might be no different. Quarterback Jimmy Garrappolo has a foot issue that apparently the team is not worried about. Their first-round pick will start training camp on the non-football injury list. There are so many questions about what this team is and whether they can thrive under head coach Josh McDaniels. It doesn't help that they are in a division with the Chiefs, Chargers, and Broncos. A lot needs to go right for the Raiders to have a good season.
Davante Adams is hoping that Josh Jacobs sees the field this year. At this point, it is unclear whether Jacobs will sit or whether the team will trade him. As the training camp begins, this is a storyline to watch in Las Vegas.