Nick Bosa was most likely very pleased when the San Francisco 49ers signed Justin Hargrave. After making the Super Bowl last year with the Eagles, Hargrave was one of the top prizes of free agency. The 49ers added to their glut of talent on the defensive side of the ball. After the first couple of weeks of practices, Bosa is raving about his new teammate.
Nick Bosa Raves About Justin Hargrave
Bosa talked about how underrated Hargrave is in the league.
"People don't really know how good he is overall," Bosa said, via Jason Mastrodonato of the San Jose Mercury News. "He's not talked about — he might be, I don't know — but I feel he isn't quite talked about in the Aaron Donald, top echelon, Chris Jones. But I feel he played like that last year and throughout his career. So having him and Arik inside should be pretty fun." (H/T ProFootballTalk)
The fact that Bosa is putting him in the same category as Aaron Donald and Chris Jones says something about what he thinks of Hargrave.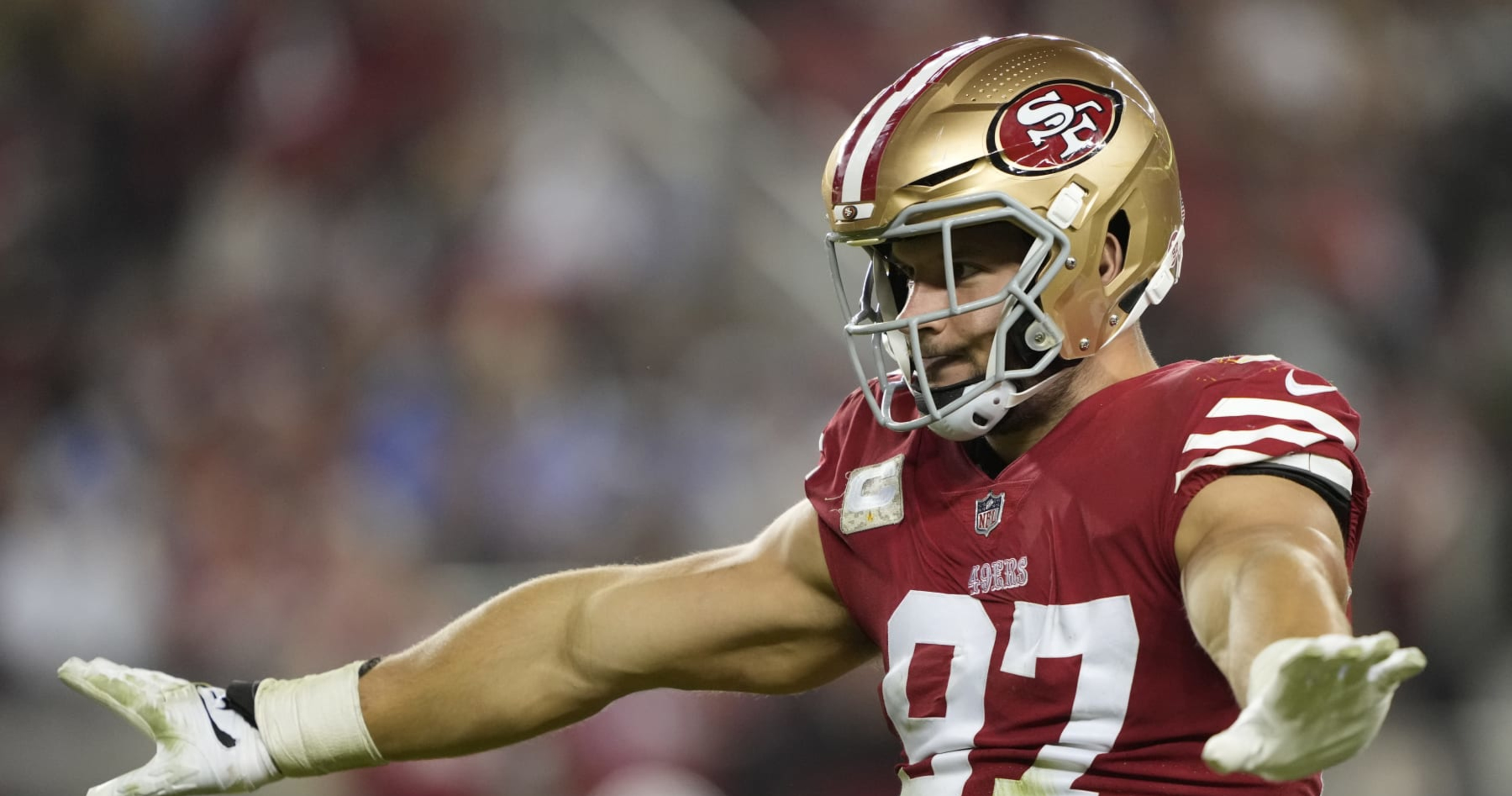 Need The Defense To Be Dominant
While the 49ers have plenty of weapons on offense, the quarterback situation should make fans a little uneasy. Brock Purdy seems to be on track to start week 1 but there is no telling how his elbow will hold up. Trey Lance and Sam Darnold are complete unknowns. The defense will need to be dominant and with the front seven they have, they should be. This is one of the scariest defensive lines in the NFL. Want to double-team Bosa? You'll have to deal with Hargrave or Arik Armstead.
Nick Bosa is a fan of Justin Hargrave. Offensive lines will have to be at the top of their game when facing the 49ers this season. If not, the quarterback could find himself on the ground a lot.