The Tampa Bay Buccaneers, like all others in the league, are in the process of getting their rosters finalized. This means that tough decisions have to be made and some good players will be let go. One notable cut by the Buccaneers was Kade Warner who is the son of Hall of Fame quarterback Kurt Warner.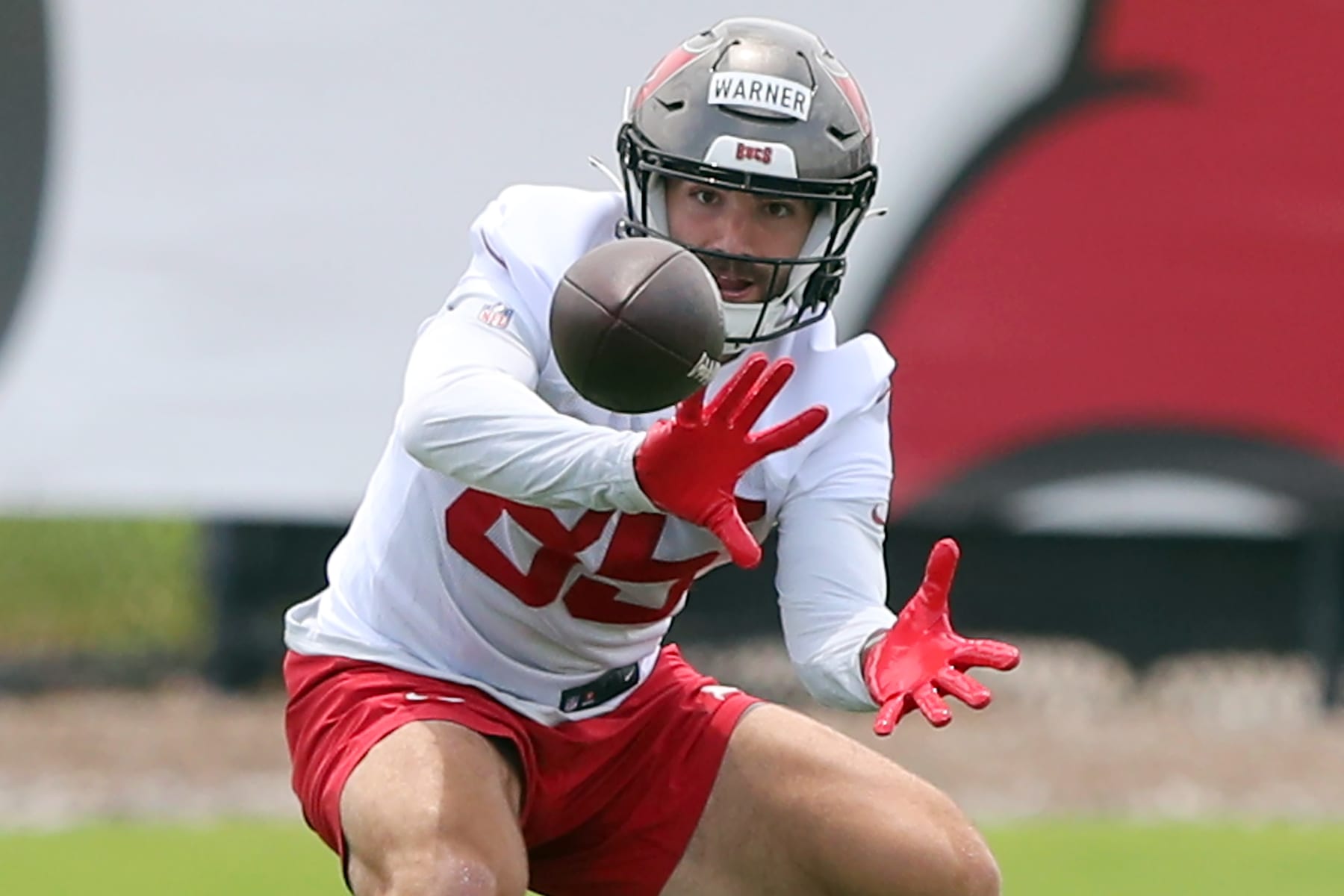 Tampa Bay Buccaneers Cut Kade Warner
Warner signed with Tampa Bay as an unrestricted free agent in April. He spent the final two years of his collegiate career at Kansas State. The wide receiver did not make an impact in training camp though the receiving room is strong for the Buccaneers. Mike Evans and Chris Godwin are the clear top two. When Russell Gage went down with an injury many wondered whether someone like Warner could impress and sneak into the roster. It did not happen and now Warner will look for another team.
Any Takers?
At this point, we will have to see how the rosters shake out. There may be teams that are looking for another wide receiver and given the family pedigree, might take a flyer on Kade. He will probably have to convince teams that he can play solid special teams or he will have to wait for an injury to happen. Sometimes patience is the best attribute for a player in Warner's shoes.
The Tampa Bay Buccaneers did not see enough from Kade Warner but maybe another team will. This is always a tough time of year when some people's NFL dreams don't work out.