The season can end after only one week. Teams have no time to let their guard down, it's a sprint to the finish line.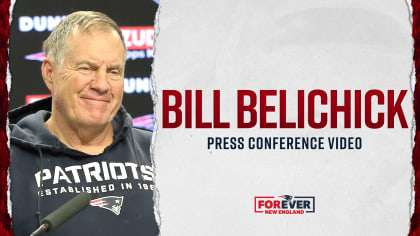 "We saw some things that showed up in the regular season game that obviously didn't show up in preseason because it was a different level of competition and we'll learn from those and we'll work on those and we'll improve those but it's a race against time. Everybody's trying to improve quickly and have a good record and everything part of the season and get stronger as the year goes on," said Patriots Head Coach Bill Belichick.
Analysis
The ad is a microcosm of the quote and what it means to play and coach in the NFL. Success in the league requires a level of urgency not seen in many industries. Like the players competing to have the golden football, teams are competing for the Lombardi Trophy and to maintain their livelihood.
Having professional sports as a job is unique because not only does it have glamor but it's also just a job. Like the common workforce they get fired and hired, like everybody they have mortgages to pay and family to feed.
Just like how salesmen have quotas, most NFL players do too. Players don't want to just win because they want a Super Bowl. They want to win because when their team performs better, more teammates keep their jobs.
When the team doesn't win enough, a lot of teammates get fired or let go. The worse the team does, the more a rebuild appears in the horizon. Most NFL careers are about three years and it just highlights why the NFL season is a blur.
Most players have three years to win as much as they can, earn as much as they can and maintain the job security of their teammates as much as they can. Teams after one week of the season already feel the pressure to refine their schemes and execute better.
No teams this particular year are more alarmed than the San Francisco 49ers and Tennessee Titans. Both are perceived as Super Bowl contenders and they lost to teams significantly worse than them, like Belichick said it's a "race against time".
Make sure to continue to follow the NFL here at Gridiron Heroics, here's an article on why I think the KC Chiefs will win the Super Bowl.
For More Great Football Content
Follow us on Twitter at @GridironHeroics for more great content. We appreciate you taking time to read our articles. To interact more with our community and keep up to date on the latest in Football news, JOIN OUR FREE FACEBOOK GROUP by CLICKING HERE
Checkout our latest podcast!
[powerpress_playlist limit=1]