The Philadelphia Eagles offensive line is one of the best in the league. One of the most important pieces is Lane Johnson. He suffered an ankle injury in week 6 against the Jets and the offense immediately changed. Fans have held their breath waiting to hear how long Johnson will be out. On Monday, fans got a massive update on how long Johnson will be out.
Philadelphia Eagles Lane Johnson Ankle Injury Prognosis
According to the MRI, Johnson has suffered a lateral ankle sprain. This is great news if you are an Eagles fan. While Johnson may miss the next week or two, this is not a major injury. It would also not be surprising given the track record of the 33-year-old All-Pro lineman. He has played through injuries like this before and maybe will do it again. The Eagles definitely need him as he has not allowed a sack since 2020. The offense is clearly different when he is not on the field.
A Whole New Offense
Jack Driscoll came in relief of Johnson and gave up a sack and a team-high eight pressures. This is a huge drop-off from Johnson. The pressures might have led to the late-game turnovers that plagued the Eagles in the loss. Head coach Nick Sirianni talked about how the team needs to be better if someone gets hurt.
"You have to adjust your game plan based off what's going on in the game. Again, I'll look at the tape, see how I felt like Jack played, but I know we've won a lot of games here with him. Obviously, any time you lose a player like Lane, Lane's one of the best players in the NFL, you're going to obviously miss that. But I'll see what I think with the tape."
To have your offense hinge solely on one player is risky. The hope is that Johnson will be back soon and the offense can get back to their high-scoring ways.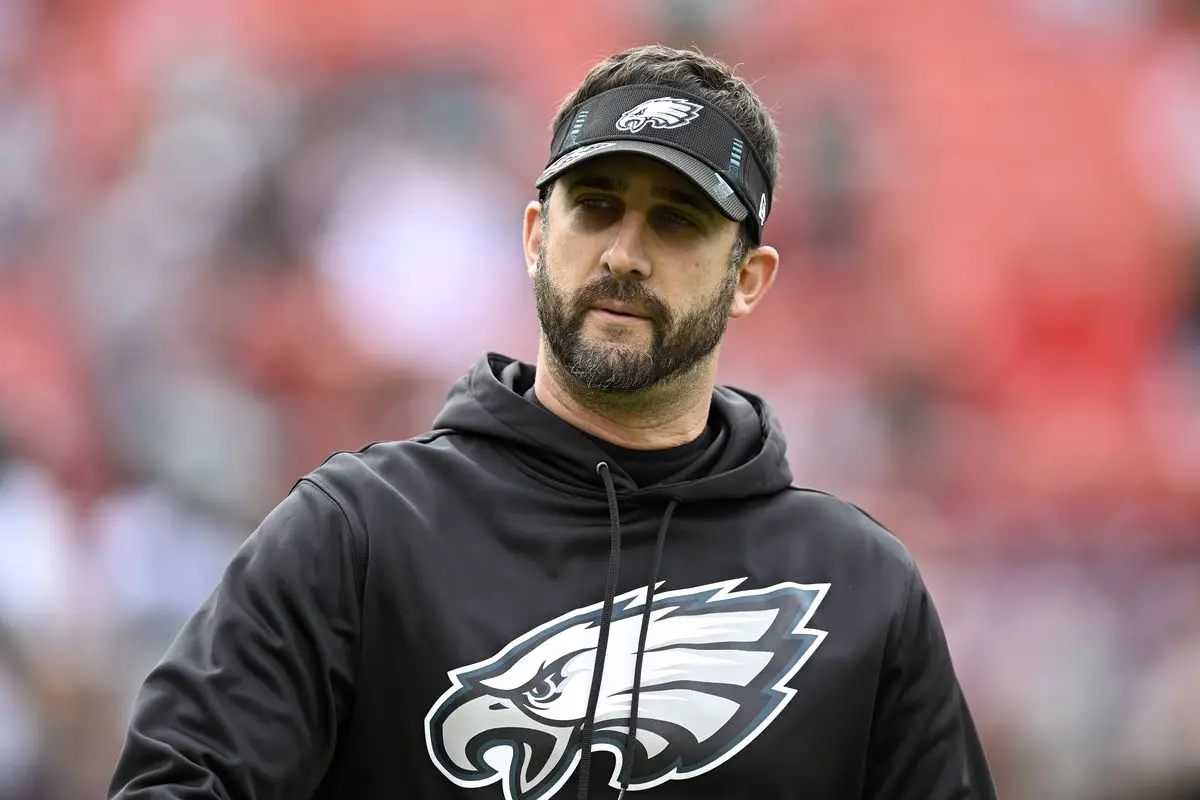 The Philadelphia Eagles and their fans can breathe a huge sigh of relief about Lane Johnson. Hopefully, he can go this week as the team has a huge matchup with the Miami Dolphins in week 7.