The New York Jets are in a tough position following their week 3 loss to the New England Patriots. After Aaron Rodgers went down with an Achilles injury, it has been up to Zach Wilson to lead the offense. It hasn't gone well. The offense has sputtered and tensions are high in the locker room right now as head coach Robert Saleh continues to throw support behind Wilson. While many are calling for the Jets to get someone else, a recent report revealed why that could be difficult.
New York Jets Quarterback Situation
Per Josina Anderson, the team is having some budget concerns after going all in on Aaron Rodgers. While Rodgers himself took a pay cut, the team signed Randall Cobb, Allen Lazard, Dalvin Cook, and others to help bolster the roster. There isn't much money left to spend. They've spent the 2nd most cash ($280 million) in the league this season. Trades are also tricky as the NFL is not known for its very active trade deadline. The team might not be making a move because it is simply not in the budget to bring in a quality quarterback.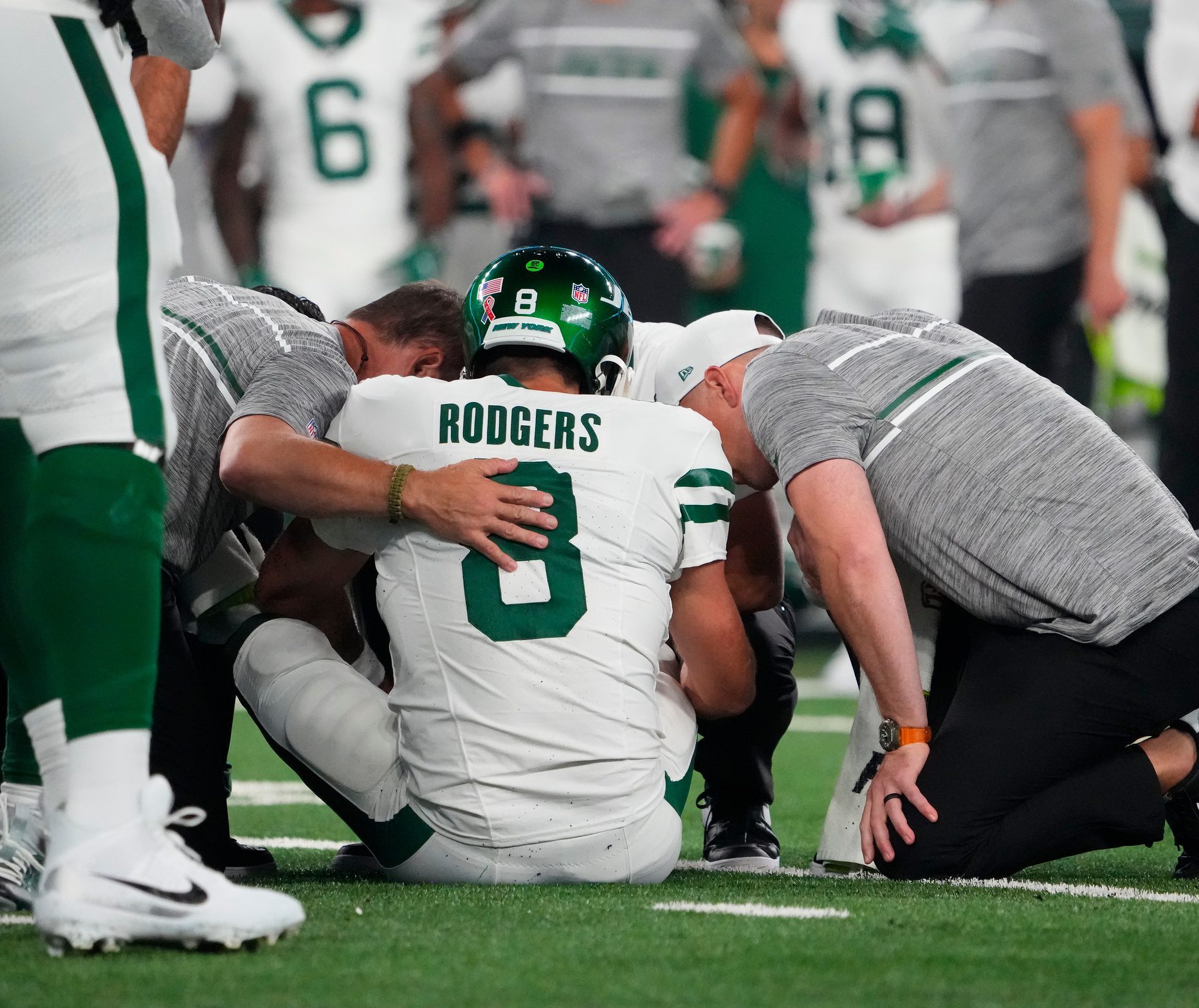 Rock Bottom
It doesn't get easier for the Jets this week. They have to play the Chiefs in what will likely be a lopsided game. Emotions have already boiled over on the sidelines and if the poor play continues, I wouldn't be surprised if we see more frustration on Sunday night. I get that the salary cap is something that has to be managed but at this point, I do not understand how the New York Jets can keep sending Zach Wilson out to play quarterback. The team signed Trevor Siemian this week so maybe we will see him get a chance.
A dream season has quickly evolved into a nightmare. The Jets have to do something fast if they are going to salvage the 2023 season.