Things have gone from bad to worse for the New York Jets. After Aaron Rodgers went down with an Achilles injury on the fourth play of the season, Zach Wilson has stepped in. It hasn't gone well. The elite defensive unit forced six straight punts on Sunday but Wilson and the offense couldn't muster up enough points to win. According to a report, the Jets locker room is "ready to implode" following the week 3 embarrassment.
New York Jets Locker Room "Ready To Implode"
We saw it on the sidelines on Sunday. Players are becoming visibly frustrated with the play of the offense. According to Rich Cimini, Wilson is coming off as a "Zach Wilson apologist" and the defense is especially upset with the comments coming from the press events.
"This defense knows that if any other player were performing his job the way Wilson is performing his, that player would be benched. Trust me, there's tension in that locker room. I get the sense that this team could be ready to implode."
The defense feels like there is a different standard for Wilson. He had his chance last year and in the first couple of weeks has not performed and the team needs to be looking elsewhere.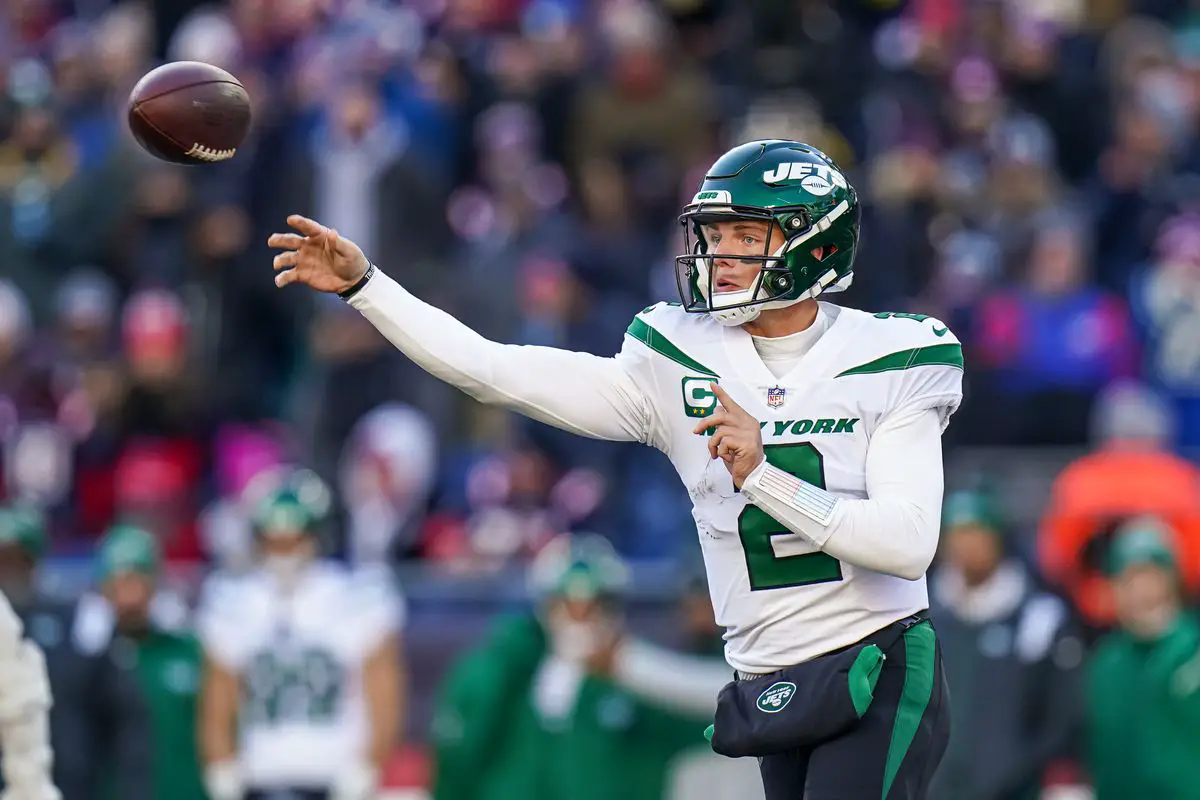 Call Somebody! Anybody!
At this point, I am considering it malpractice if the Jets do not start someone else. Trevor Siemian was brought in and has starting experience. There are plenty of other names out there. Carson Wentz, Blake Bortles, or Matt Ryan would be better options. Basically, anyone not named Zach Wilson would be an upgrade for the team. The team has lost faith and trotting him out there on a week-to-week basis is only going to make this locker room turn against the coaching staff.
The New York Jets locker room is ready to implode. The team went all in for a Super Bowl. With one injury, the front office seems to be waving the white flag instead of trying to figure out how to keep this team competitive. If the losing keeps happening under Zach Wilson, fireworks could be coming from the Jets locker room.