The long-awaited debut of Aaron Rodgers in a New York Jets uniform happened on Saturday night. For the first time in a long time, Rodgers suited up for the preseason. He wasn't in the game long but did enough to give fans a taste of what the 2023 season has in store. Rodgers had a very simple analysis of his start after the game.
New York Jets Aaron Rodgers On First Start
He played two series and had this to say. "I got in, didn't get hurt, scored," he said succinctly. "A good night." This seems like what the Jets and their fans were hoping out of the preseason game. The team was able to score with Rodgers connecting with Garrett Wilson for a touchdown. The offensive line protected Rodgers and he was able to come away unscathed. If you are a Jets fan, you have to be happy with how Saturday night went for Rodgers and the offense.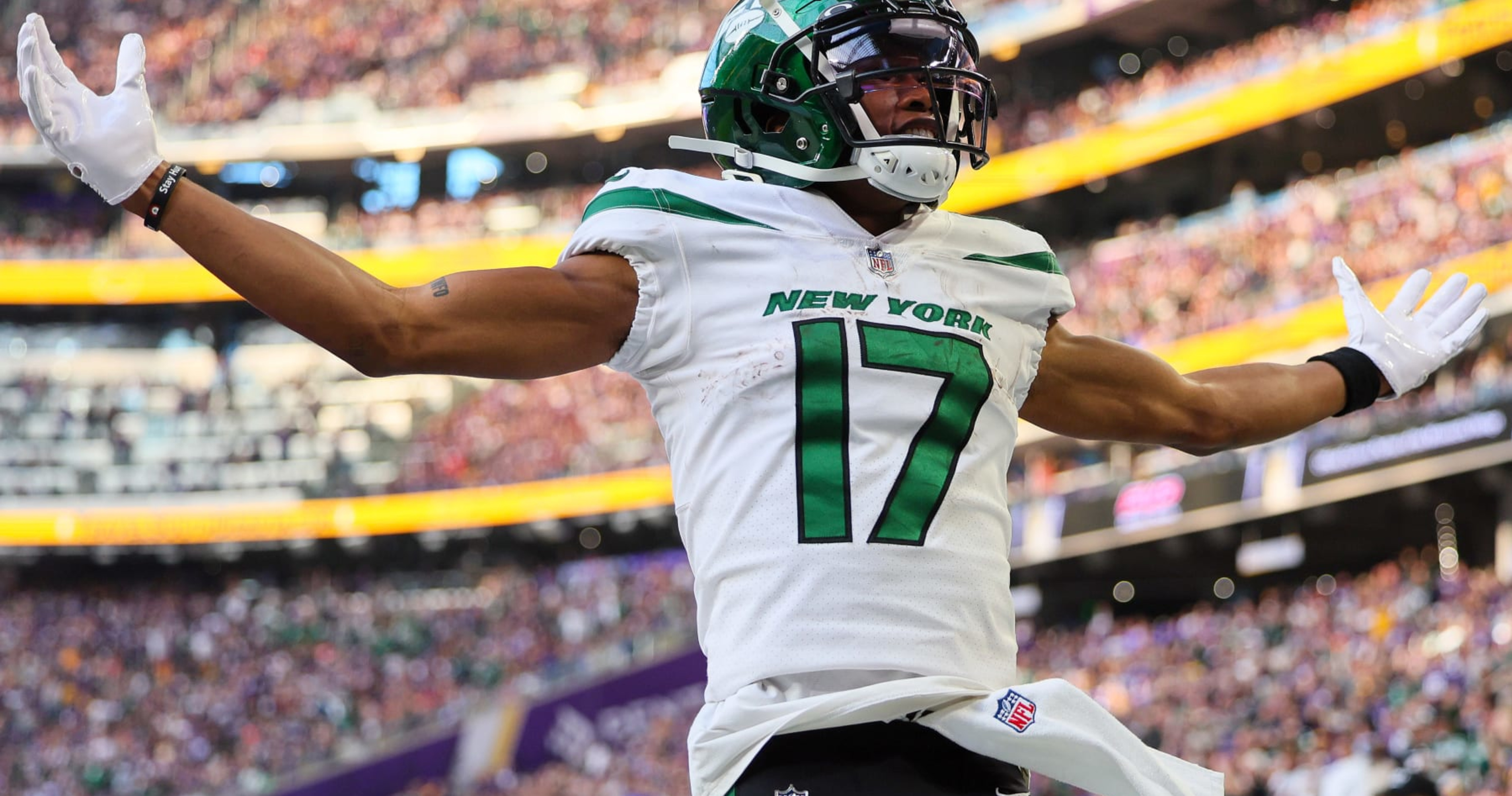 Just A Taste
Jets fans got a great look at what their offense is going to be this year. Wilson was clearly the favorite target of Rodgers as the touchdown pass was not his only catch. This is exactly the type of connection the team was hoping would develop between the four-time MVP and the reigning Offensive Rookie of the Year. If this is a sign of things to come, Wilson is slated for a huge year. The defense looks as ferocious as ever and if the offense can match the intensity, fans will have a lot to cheer about on Sundays.
The New York Jets and Aaron Rodgers open up the season with a tough test against the Buffalo Bills. If the offense can build off of Saturday night, this is going to be a scary team for anyone to play.