Kyle Rudolph was a staple of the Minnesota Vikings for a decade. The former second-round pick by the team announced his retirement as he transitions into his media role.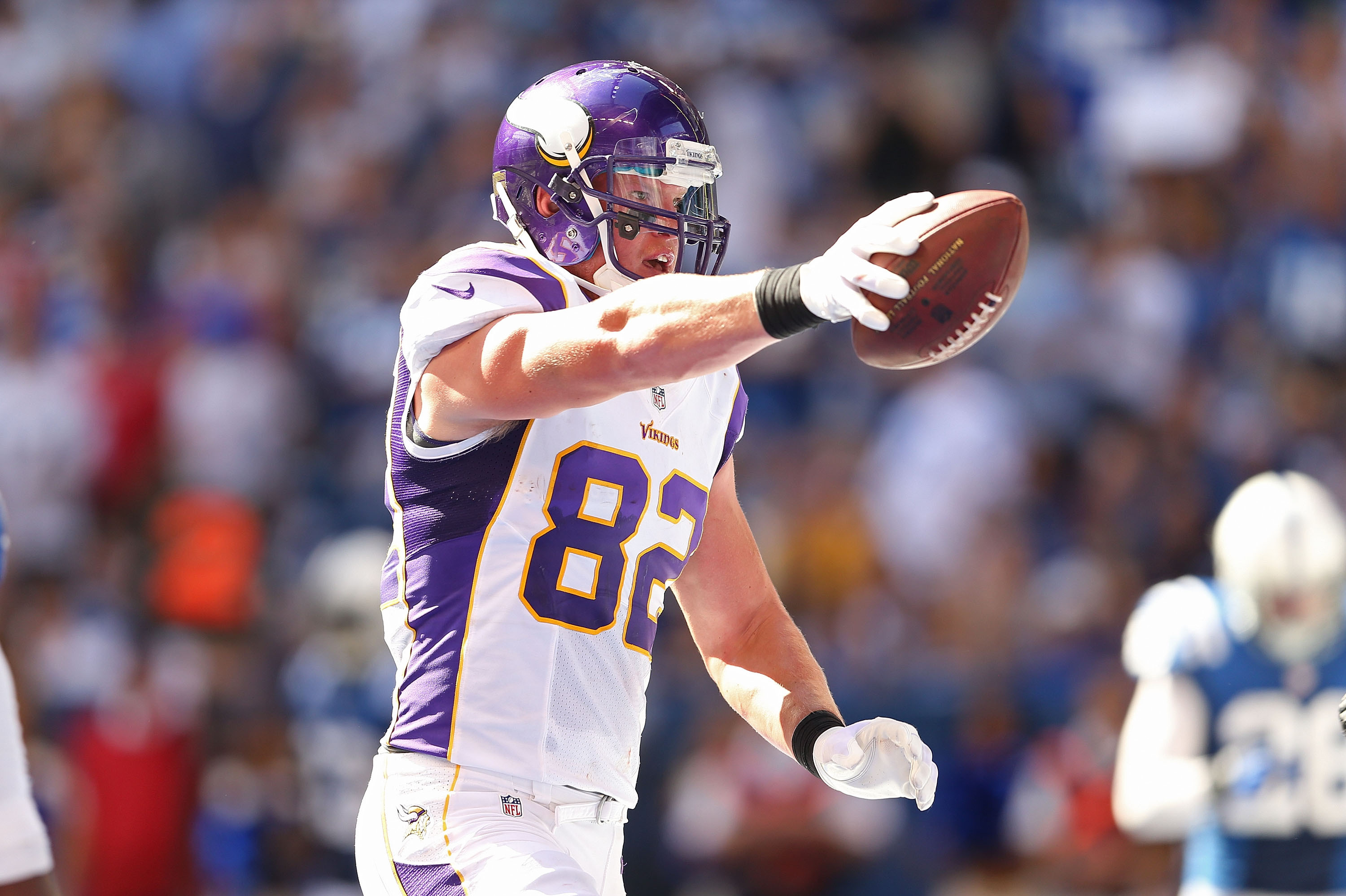 Minnesota Vikings Kyle Rudolph Retires
The 33-year-old-year-old told Peter King that he is officially retiring. He isn't going away from football but transitioning into a media role. He will work as a Big Ten analyst for Peacock and co-host a Sunday night show on FOX Sports radio this fall. Here is what Rudolph had to say about the change.
"I played for so long and earned a veteran status. Now I'm a rookie getting as many reps as I can in the media world. This off-season is about, 'Where do I fit in?' The NBC job doing games on Peacock is cool. And talking about the storylines of the day in the NFL on Sunday nights will be cool, too."
Rudolph hasn't been able to find a team after spending time with the Giants in 2021 and he seems to have found a home in the media world.
A Staple Of The Minnesota Offense
Rudolph spent 10 seasons in Minnesota followed by one-off seasons with the Buccaneers and Giants. While he never was the best tight end in the league, he was always in the top half at his position. In 12 seasons, the tight end generated 4,773 yards and 50 TDs on 482 catches while getting voted into two Pro Bowls. Since his departure, the Vikings have not had a highly productive tight end which caused them to trade for TJ Hockenson this past season.
Fans will still get to see former Minnesota Vikings tight end Kyle Rudolph in the media realm. Still, it is always bittersweet when a player retires.