The Green Bay Packers were getting a great season out of Rashan Gary before he tore his ACL against the Lions last season. He has been working his way back but so far has not participated in 11-on-11 drills. According to head coach Matt LaFleur, Gary is slated to return to practice today.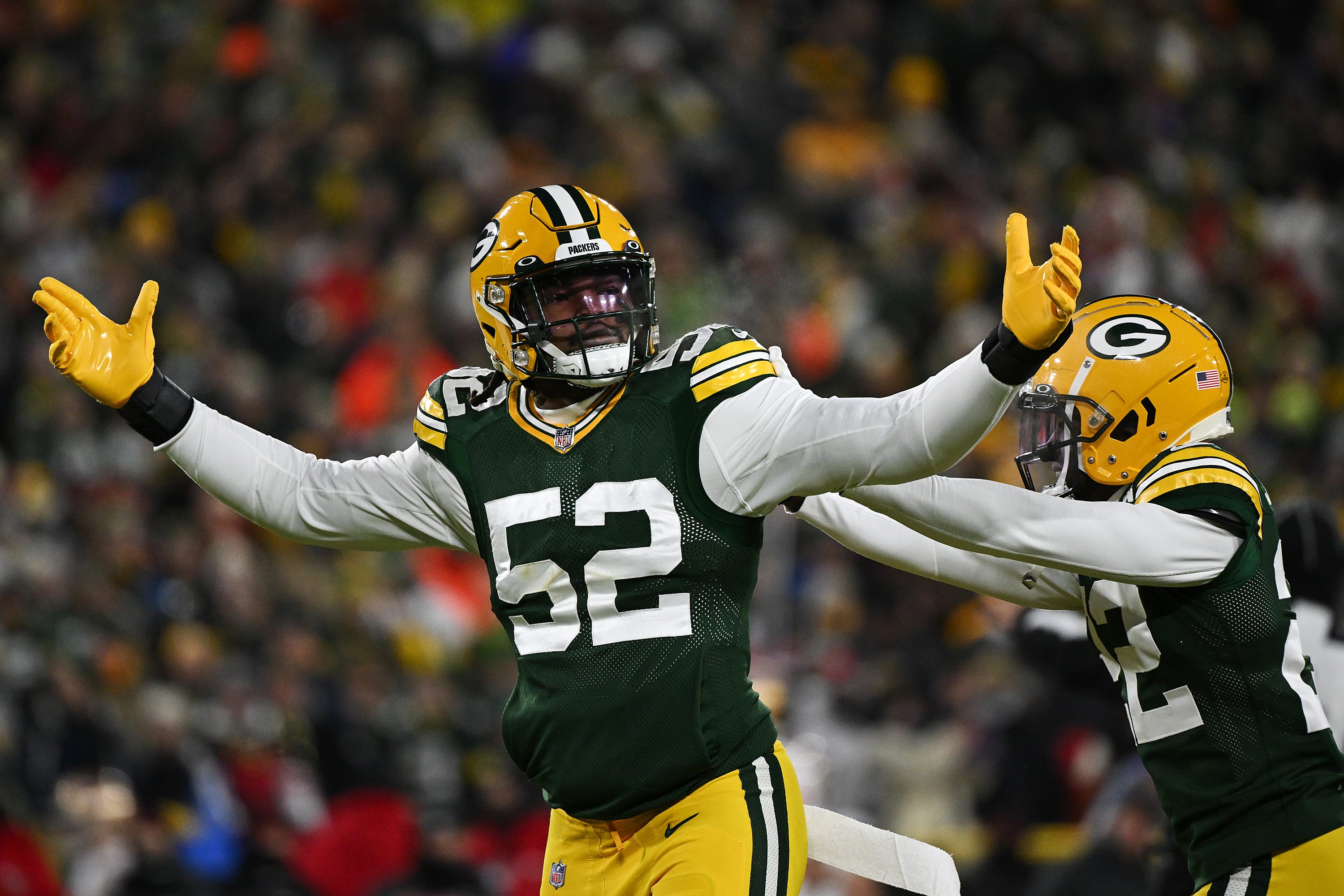 Green Bay Packers Rashan Gary Returning To Practice
In LaFleur's press conference, he said that the plan is for Gary to participate today. This is massive news for the Packers. Gary is one of the best young edge rushers in the game. The pass rush fell off when he went out last year. While his status for week 1 is still up in the air, getting back to practice with three weeks to go before the season is a huge step. Even if Gary is not ready by week 1, it looks like he will not miss too many weeks assuming practice goes well.
A Big Boost To The Pass Rush
If Gary can come back sooner rather than later, it will be a huge boost to the pass rush. On the opposite side is veteran Preston Smith who has been great during his time in Green Bay. Second-year player Kingsley Enagbare looks to make a year-two leap and was an absolute wrecking ball in the preseason game against the Patriots. This doesn't include first-round pick Lukas Van Ness out of Iowa who has shown flashes but needs some more polish. However, if he is the fourth option, the Packers have to feel good. The defense is looking to make up for a poor performance last year and a dominant pass rush will help.
Rashan Gary being back at practice is great news for Green Bay Packers fans. The team has entered a new era with Jordan Love under center and is looking to surprise some people in 2023.