The Dallas Cowboys have had an issue in the past couple of years at the defensive tackle position. They attempted to solve this issue by drafting Mazi Smith, the ultra-athletic player out of Michigan. His first two preseason games have not jumped off the page and many fans are already labeling Smith as a bust.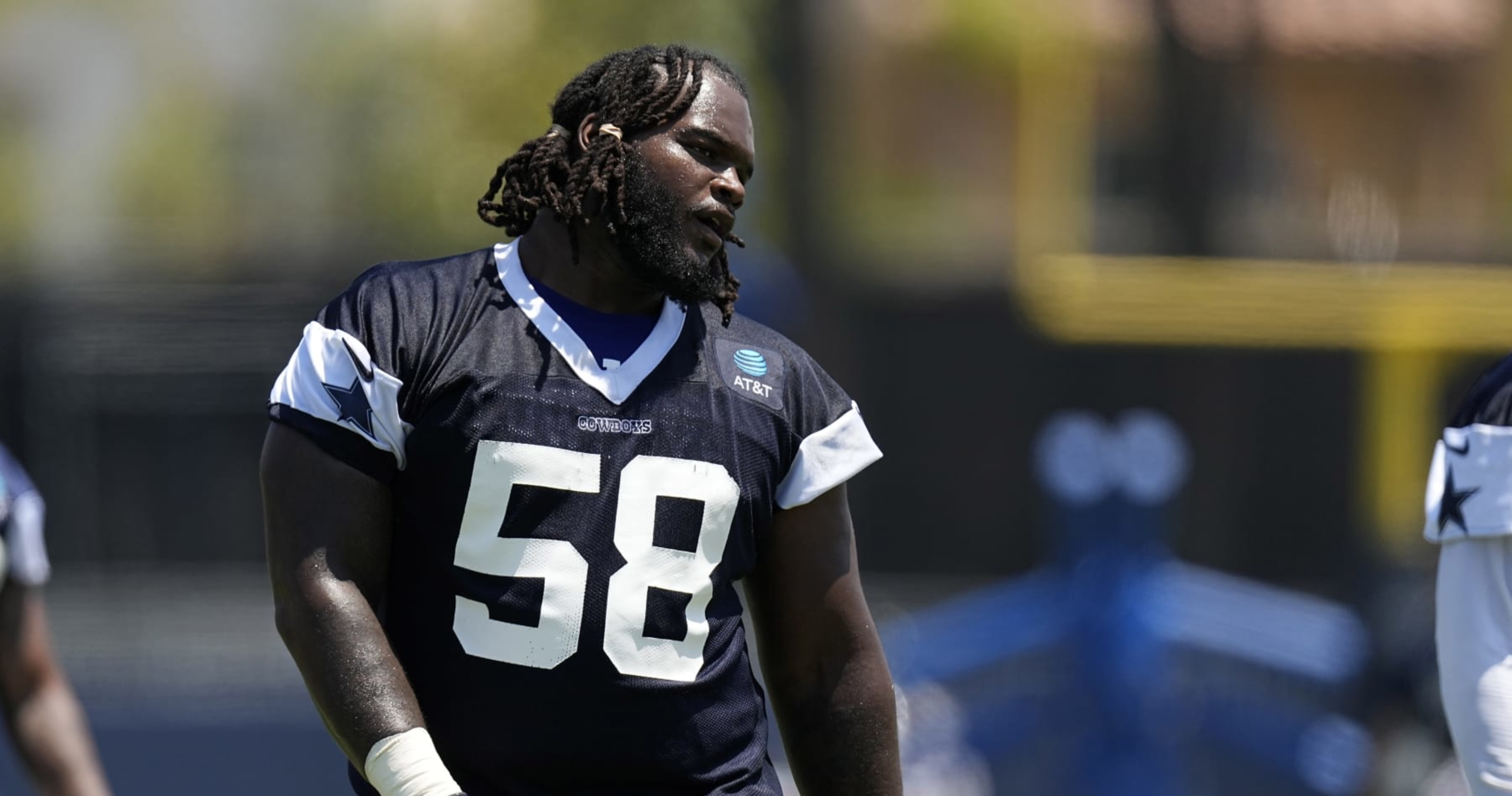 Is Dallas Cowboys Mazi Smith A Bust?
Smith has been easily pushed around in the first two preseason games. For someone who is that big, the hope is that he would clog up the middle of the line and not allow big running lanes. This has been a struggle for Smith. In the passing game, he has been almost unplayable. It is to the point that the coaching staff is taking him off the field in obvious passing situations. This is not what you want to see out of your first-round pick.
Cause For Concern?
It isn't ideal but it is only preseason. Playing either line is often difficult to adjust to in the NFL. There is so much technical work that must be mastered that sometimes it takes a little bit to get the players up to speed. Smith also was such a freak athlete that he was likely able to beat his man in college on that alone. That is not going to work in the NFL. The athletic build is there. Now it is on Dan Quinn and the coaching staff to coach him up.
It is too early to call Dallas Cowboys Mazi Smith a bust. His start has not been ideal but the Cowboys defense has plenty of pieces, like Micah Parsons, that can cover some holes while Smith gets up to speed. The Cowboys are getting some Super Bowl buzz. Is this the season they finally make it over the hump?