The Arizona Cardinals have yet to appoint a new general manager ever since Steve Keim stepped down from his post back in January. Keim's exit did not come without controversy, and he is now being investigated by the NFL along with owner Michael Bidwill amid allegations of gross misconduct.
Former Cardinals HC Admits to Using Burner Phone to Communicate With Steve Keim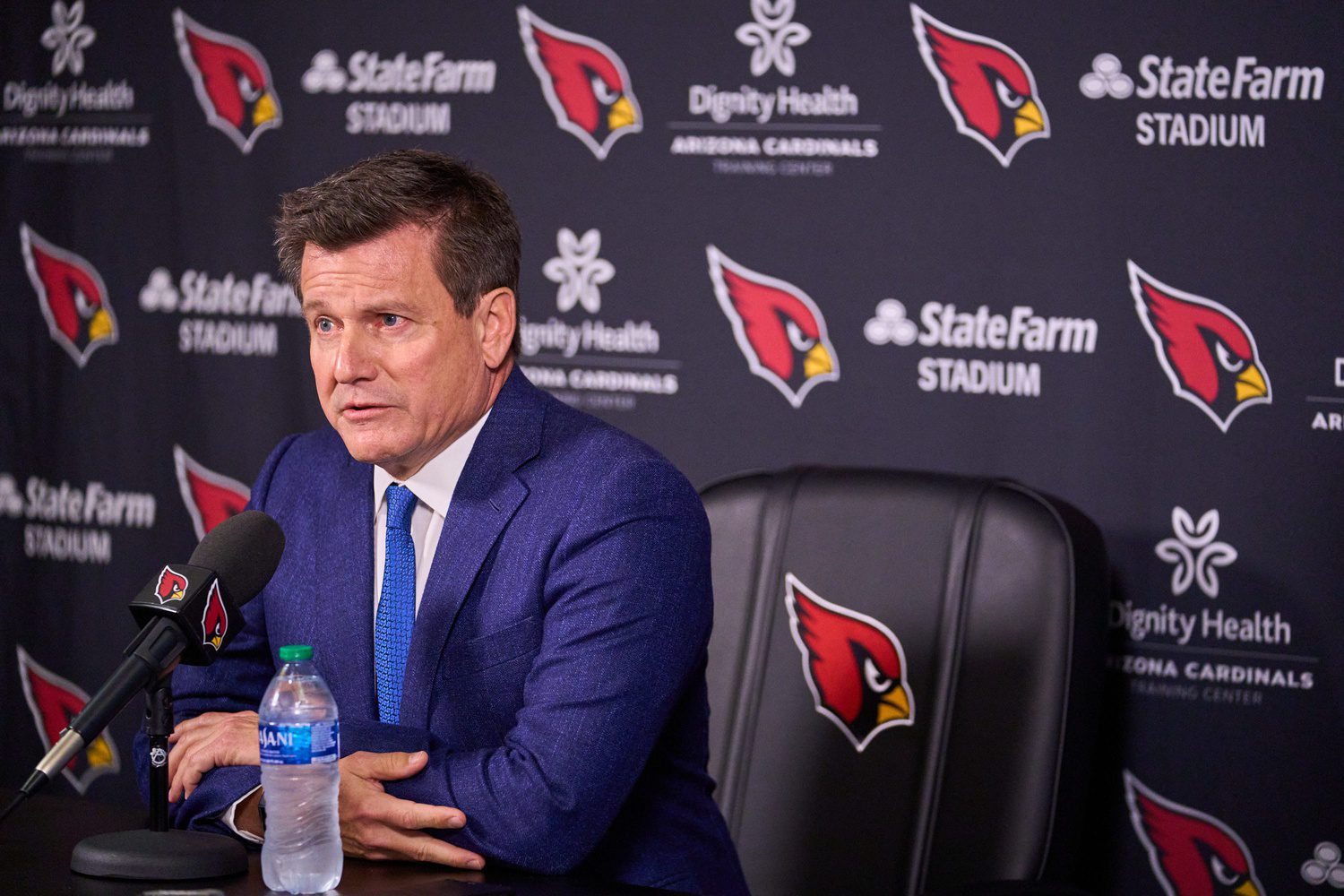 According to a report by Tisha Thompson of ESPN, former Cardinals head coach Steve Wilks, who is now the defensive coordinator for the San Francisco 49ers, has admitted to using a burner phone to speak with Keim during the latter's suspension in 2018:
"Former Arizona Cardinals head coach Steve Wilks testified that a team executive gave him a burner phone to communicate with former general manager Steve Keim under orders from Keim and team owner Michael Bidwill during Keim's suspension, according to a deposition transcript obtained by ESPN.

Bidwill and other team executives communicated with Keim throughout his suspension for drunk driving, including while the Cardinals negotiated a three-year, $39 million contract extension with running back David Johnson, Wilks said," Thompson wrote.
Wilks also revealed that it was Bidwill and Keim who ordered the use of the burner phone, which according to Wilks, was also used by several other high-ranking Cardinals executives to communicate with Keim:
"It was a directive from Keim as well as Bidwill," Wilks said in the deposition. "They both knew."
Wilks admitted to having one conversation with Keim using the burner phone. This was when Keim reached out to Wilks to ask for an update on team practices.
The Cardinals have previously denied all allegations pertaining to any illegal communication with Keim during his suspension. Well, Wilks' statement here obviously puts them in quite a conundrum.
Keim, Bidwill, and the Cardinals organization are currently under scrutiny after former vice president of personnel Terry McDonough filed an arbitration complaint against the team. According to McDonough, Bidwill and Co. fostered an environment that promoted discriminatory treatment within the organization, as well as the use of these burner phones in question.
For More Of My Content
Follow me on Twitter at @PaoloSongcoNBA. You may also reach out to me personally at pao.songco@gmail.com.