The New York Jets beefed up their already stout defensive line this offseason when they added Quinton Jefferson. This unit feasted on opposing offensive lines last season and they look to repeat that success. Jefferson talked about how easy the decision was to sign with the Jets and added that the defensive line is "going to be scary."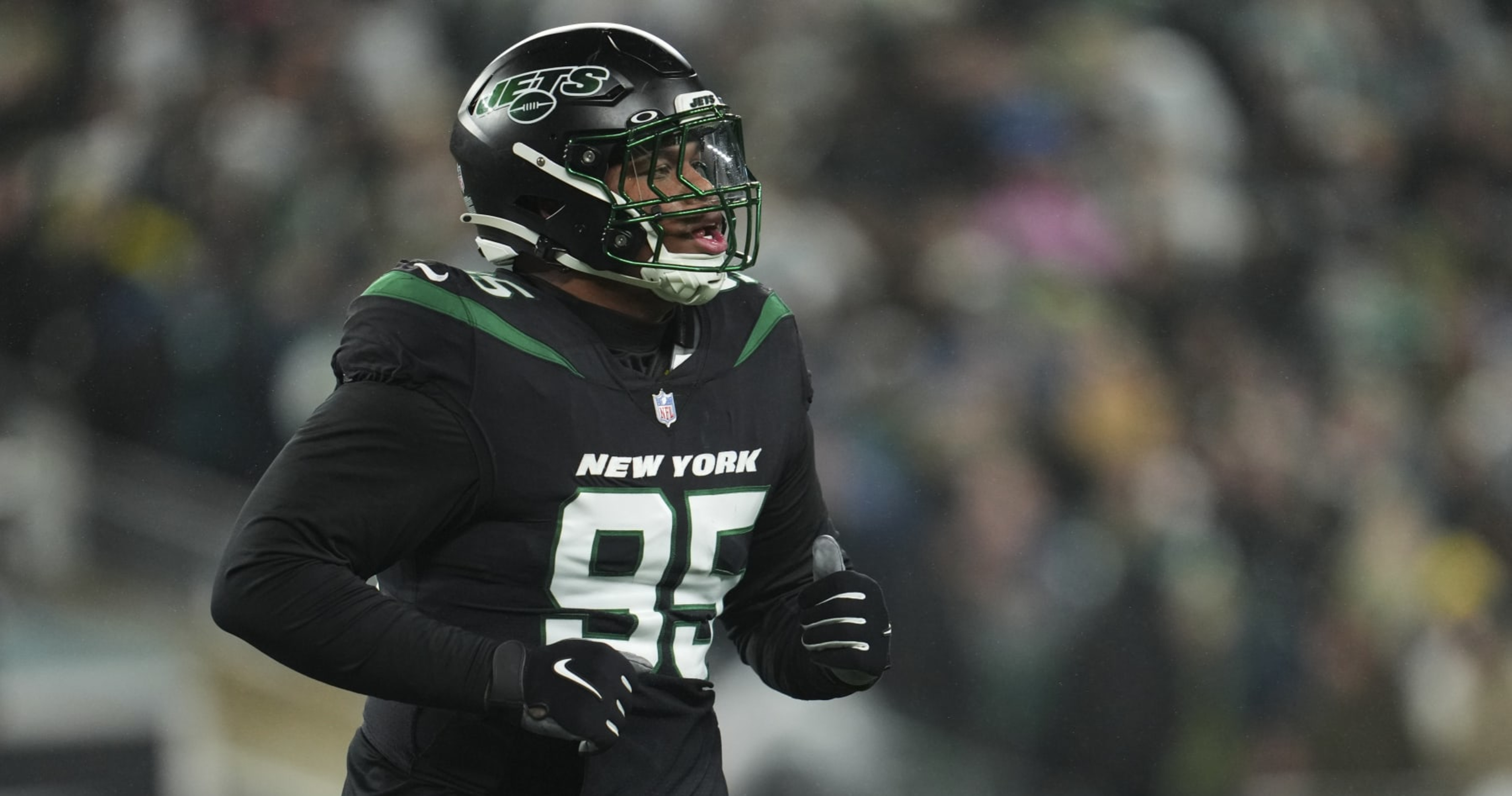 New York Jets Quinton Jefferson On The Defensive Line
"It's going to be scary. We're just there in waves and getting mixed and matched with different guys. We're going to be a problem for a lot of people," Jefferson said in a recent interview. There are a lot of studs on the line. Quinnen Williams just signed a huge extension and he is just one of the many pieces. Edge rushers Carl Lawson and John Franklin-Myers have a battalion of reinforcements with Bryce Huff, Micheal Clemons, Jermaine Johnson, and rookie Will McDonald. This team will always have fresh bodies to throw on the field which is key for a defense.
Can The Defense Repeat Success From Last Year?
Defense from year to year can be volatile. A lot of defensive plays are situational. For example, interceptions are based on whether or not the opposing quarterback throws a ball your way. Sacks can be based on whether or not you played a team with a backup left tackle or not. However, there are some consistencies you can count on for defenses. Depth is key and the Jets definitely have that. If they can all stay healthy, offensive lines will be having nightmares about this line.
Quinton Jefferson had an easy decision when joining the New York Jets. He adds a veteran presence to this line who is looking to support quarterback Aaron Rodgers and the offense in 2023.