Jermaine Johnson is the forgotten first-round pick for the New York Jets. Sauce Gardner and Garrett Wilson were the other two first-round picks in 2022 and they won Defensive and Offensive Rookie of the Year respectively. Johnson was a more rotational piece but did put up some solid stats in his limited work. Going into 2023, he is setting out to show that the Jets nailed another pick.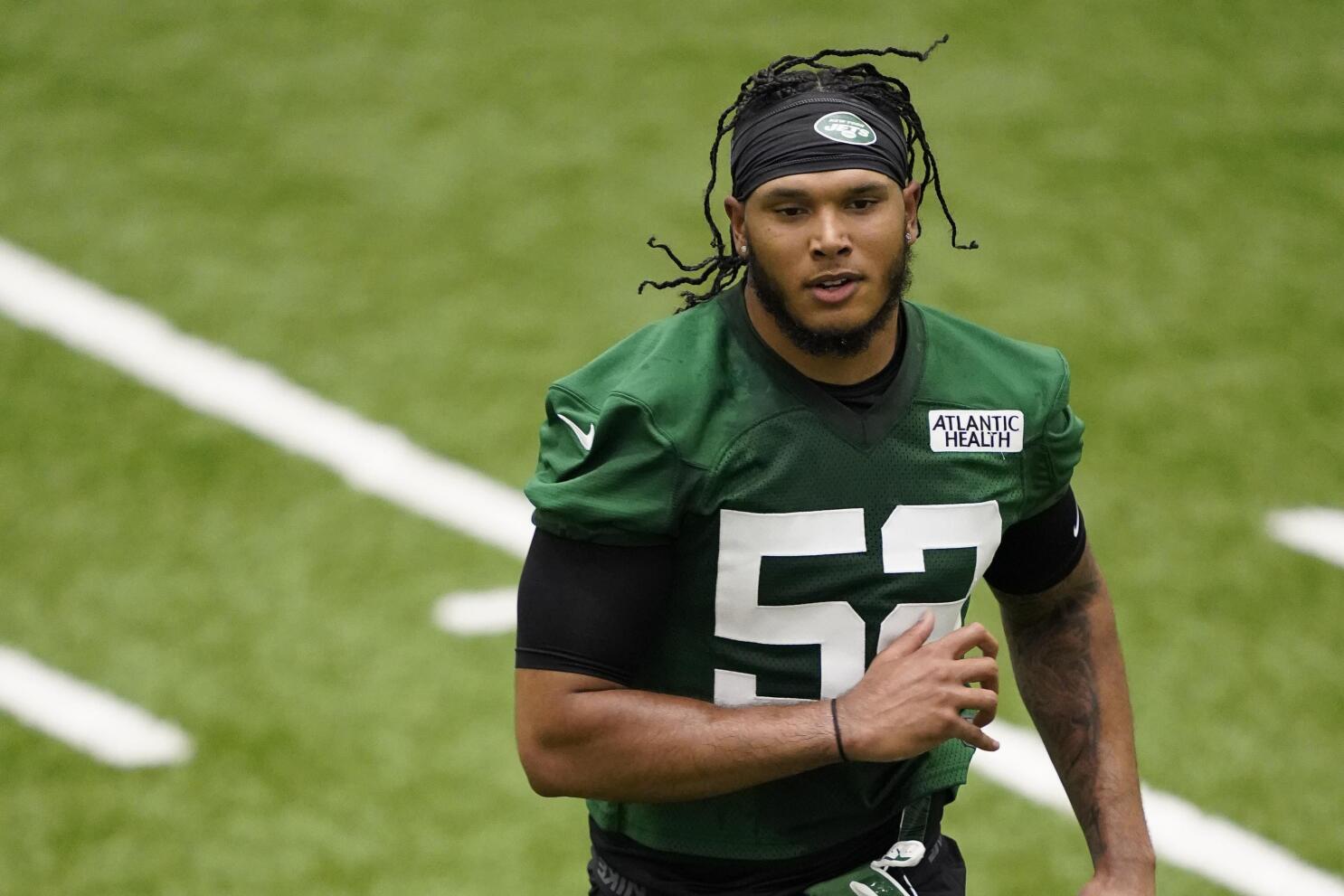 New York Jets Jermaine Johnson Ready For 2023
Johnson sees a year-two leap in his future. Adjusting to the NFL is often hard for some players but Johnson feels comfortable going into 2023.
"I just feel day and night in terms of explosiveness," Johnson said during OTAs. "Explosiveness, technique, building my body, stuff like that. Just old school, you know. Just in the weight room all the time, eating, making sure I'm good. We like to make jokes. I just had a daughter, so now I have the father strength they call it or whatnot. But I'm just seeing crazy changes right now, it's making me very excited and I know everyone else in the building is excited because when I'm at my best, I know it's just going to help the team."
Most of the offseason buzz has been about Aaron Rodgers but players like Johnson should not be overlooked going into the season.
A Crowded Defensive Line
Having Johnson on the roster did not stop the Jets from taking Will McDonald IV out of Iowa State with the 15th overall pick. Depth is important, especially on the defensive line but it could also spell trouble for the second-year player. If Johnson does not take the year-two leap and McDonald overperforms, he could see his snaps diminish. More than likely, Johnson becomes a part of a rotation that will give quarterbacks nightmares in obvious passing situations.
The New York Jets could have a historically good draft on their hands if Jermaine Johnson develops. Gardner and Wilson already seem like stars in the league and if Johnson can follow, it would be a huge boost for a team that is trying to make a Super Bowl.