The New York Jets and Dalvin Cook finally came to an agreement on a deal. One of the top free agent running backs joins an already talent-rich offense behind new quarterback Aaron Rodgers. Cook is excited about joining this running back room and believes they could be "something special".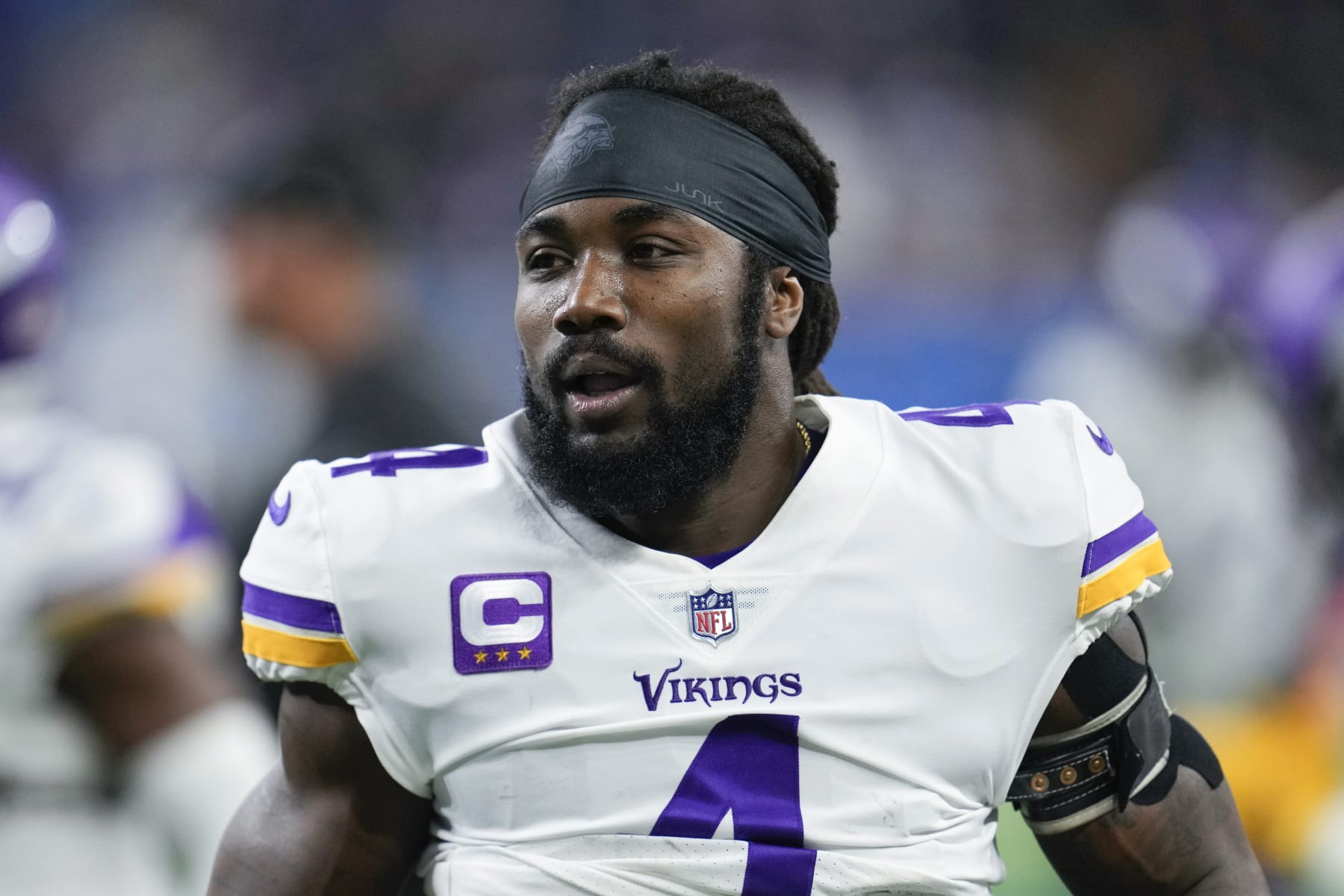 New York Jets Dalvin Cook On Running Back Room
The other backs on the roster are Breece Hall, Zonovan Knight, and Michael Carter. Cook likes what they have.
"Obviously, when you dig deep and look into the roster, I think all the pieces are put together. I think I can come help these guys. When you look at the running back room with M.C. (Michael Carter), Breece, Bam (Zonovan Knight) and all those guys, with me just adding to it, I think it could be something special."
Cook is looking to mentor the younger players especially Hall who was having a great rookie season before his ACL injury. The Jets are counting on Cook to bring a veteran presence to the room and to the team in general.
Offensive Line Issues
The question in all of this is the offensive line of the Jets. While Rodgers has said he isn't concerned now, that will change if the line keeps up this kind of play. They are dealing with some injuries like the one to Duane Brown but it is hard to see one person fixing all of the problems. Running and passing are going to be difficult no matter how special the running backs are on the team. The Cook signing is great but the offensive line is something to watch.
The New York Jets are going all-in. The Dalvin Cook signing points to the Jets wanting to maximize their window with Rodgers now. Will it be enough in a tough AFC?