New York Jets quarterback Aaron Rodgers is never one to be shy about sharing his opinions. On his Tuesday appearance on the Pat McAfee Show, Rodgers was asked about the struggling offense led by coordinator Nathaniel Hackett. He defended his offensive coordinator passionately.
New York Jets Aaron Rodgers Defends Nathaniel Hackett
Rodgers is aware of the criticism coming down on Hackett.
"Yeah, yeah, I see it. I won MVP twice in the same offense, so I'm a believer. I'm a believer in the offense. There are a lot of positions, you have to play better. But, yeah, it's easy right now to throw it at the usual suspects, Zach [Wilson] and Nathaniel, but there's a lot of positions that need to play better."
Rodgers points to his MVP seasons under Hackett and points out that it isn't just the coordinator's fault. The entire offense needs to play better. Allen Lazard hasn't lived up to his potential and the offensive line has played poorly at times. It is going to take a team effort to fix this offense.
What Is Hackett To Do?
I'm not sure even the best of offensive coordinators could thrive in this situation. Zach Wilson has proven that he cannot sustain high-level play. While he can show flashes, he cannot make enough plays to consistently move the offense. No matter how good the playcalling is, there have to be players that execute. It all boils down to whether Rodgers won the MVP award despite Hackett or because of him. Rodgers seems to think the latter.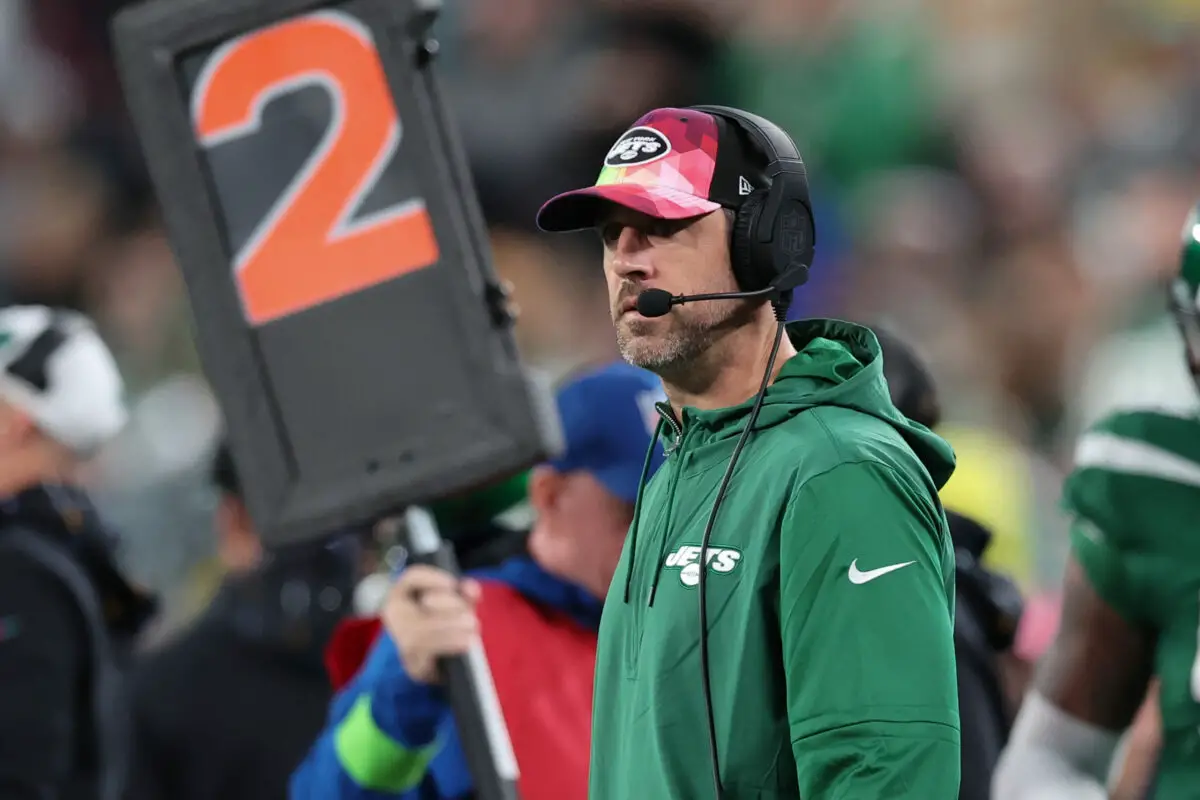 I doubt the Jets are looking to move on from Hackett. If Rodgers is there, Hackett is there too. Hopefully, they will be able to have a full season together and fans can really see what this offense can do.