The New York Giants organization sent a clear message to WFAN, particularly hosts Brandon Tierney and Sal Licata, after this week's spat with legend Carl Banks. Shut up and listen, because Banks has forgotten more football than they've ever known. The team's official Twitter page reminded the world about Banks' accomplishments on Thursday afternoon.
— New York Giants (@Giants) October 26, 2023
He may not be in Canton, but Banks was part of the NFL's All-1980s team as a linebacker. He earned a nice spot in New York's Ring of Honor thanks to nine stellar years with Big Blue. That included the franchise's first two Super Bowl wins.
Banks' New York Giants tenure overlapped with Lawrence Taylor, Harry Carson, and Pepper Johnson, among other stellar linebackers. So, along with being a dominant linebacker himself, Banks played alongside two Hall of Famers and another All-Pro. Brandon Tierney may have shared a show with All-Pro Giants running back Tiki Barber, but he has no right to hang up on Carl Banks on his show. Neither does Sal Licata, who is best known for one of the worst-aged takes in recent memory.
How This New York Giants Drama Came to Be
Carl Banks graciously has a weekly spot with WFAN every week to discuss the New York Giants. Kayvon Thibodeaux came up and Banks attempted to defend him while Tierney and Licata criticized what they had seen from him so far. Things escalated before Licata said he had enough and ended the call. There were a lot of interruptions from all parties involved as they tried to say their piece.
Now, let's examine Thibodeaux, who has suited up 21 times for the New York Giants. He began his first regular season injured and started slow. However, his play steadily improved throughout the 2022 season. Thibodeaux arguably delivered the biggest play of the Giants' season, a strip-sack touchdown that helped them take down Washington and put New York in the driver's seat for a playoff spot.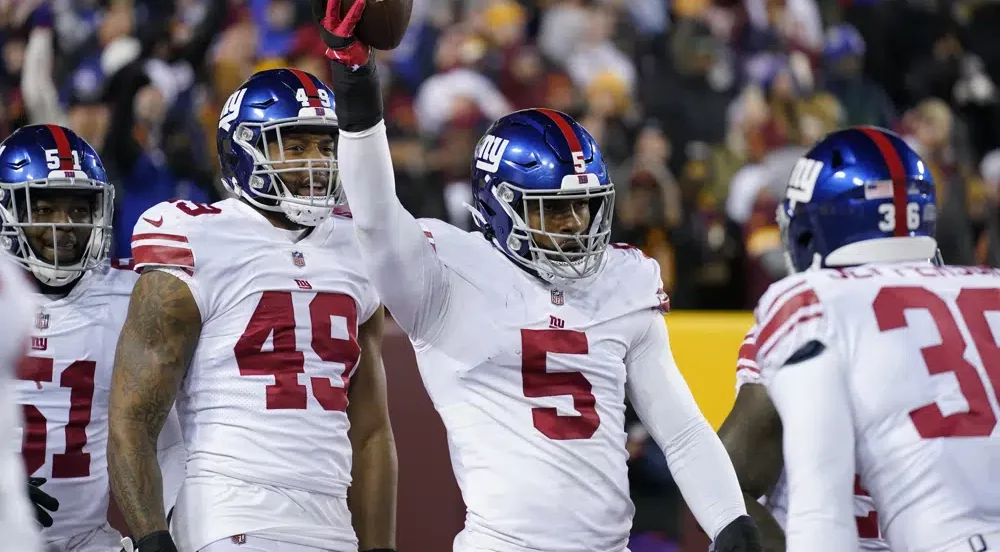 Moving on to this year, Thibodeaux once again started a bit slow. His motor, hustle, and camaraderie with the team have all been brought into question. Still, he leads the team with 5.5 sacks before Week 8's tilt with the Jets and has been credited with more pressures than established superstar Aaron Donald in the same number of games played.
The bust label seems far too harsh of an agenda. Regardless, everyone is entitled to an opinion and has a right to debate it respectfully. WFAN's hosts failed to do that when given the golden opportunity to discuss football with a New York Giants legend.
New York's NFC franchise left no mistake about where they stand. "Once a Giant, always a Giant" will forever ring true, regardless of how the season is going. They stand with Carl Banks and Kayvon Thibodeaux.