The New York Giants and Saquon Barkley agreed to a one-year deal earlier this week. After they failed to reach an agreement on an extension before the franchise tag deadline, many wondered whether Barkley would sit out. In a complete 180, Barkley signed a one-year deal and talked about the reasoning in a recent interview.
New York Giants Saquon Barkley On Decision To Play
Barkley talked with reporters on Thursday and had this to say about the situation.
"I had an epiphany. The reality of it is, one, I kind of just followed my heart. Honestly, I heard what everyone was saying in the news, on social media, but I kind of just followed my heart. And then you've got to look at it as a business point, from a business view. I felt like, what's the best thing that I can do?
Some people may agree or disagree with this. It's a sit-out or a sit-in, and I feel like for this year specifically, the best thing that I can do for myself would be coming back, going out there and playing the game that I love, playing for my teammates, doing something that I wanted to do since I was a little kid.
I understand. I know what's going on with the running back situation and me being tagged, and the value of the running back continuing going down. The only way that I feel like that's gonna change is someone's gotta make a change, and God-willing, hopefully, I can be one of those people to do it."
Barkley still wants things to change but also realizes that playing is what is most important.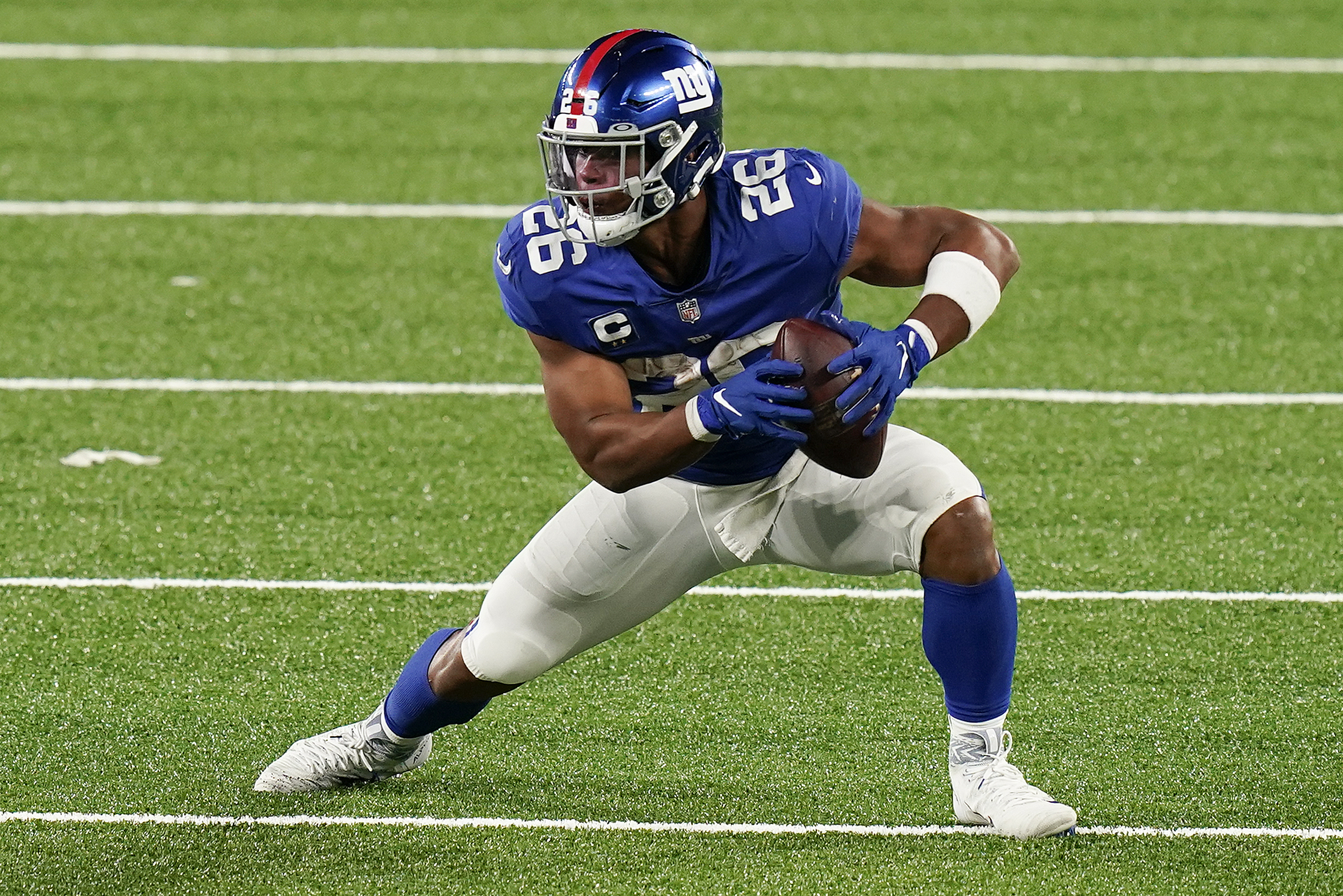 Help Or Hurt The Cause?
Many critics are blasting Barkley for caving. A lot of running backs are upset about the market right now and many saw Barkley's deal as him giving in. I think Barkley saw the writing on the wall. Sitting out is a massive risk for him and not so much for the team. The star running back did not want to ruin his career simply to try and change the running back market. While he still hopes to be a part of the change, he understands that he needs to be on the field to do it.
The New York Giants have to be happy to have Saquon Barkley back at camp. He was a huge part of their offense last year and they will need him if they are going to compete in the NFC East.