The New York Giants and Saquon Barkley could not come to an agreement on a long-term contract. The two sides can negotiate a one-year deal but a multi-year deal will have to wait until next season. After setting a career-high in rushing yards last season, Barkley watched as Daniel Jones got a huge extension. Many have wondered whether the running back will decide to play on a one-year deal or sit out in protest. In a recent interview, Barkley fueled rumors that he might sit out.
Saquon Barkley Is Definitely Upset With The New York Giants
In an appearance on The Money Matters Podcast, Barkley had this to say.
"My leverage is I could say, 'f— you' to the Giants, I could say, 'f— you to my teammates,' " Barkley said. "And be like, 'You want me to show you my worth? You want me to show you how valuable I am to the team? I won't show up. I won't play a down.' And that's a play I could use." 
What Barkley is counting on is that the replacement running backs do not produce like he did last season and the offense suffers. This may force the team to pay up for Barkley's services. The risk is if the Giants can replace the production either with one back or a running back by committee, they will be less incentivized to pay.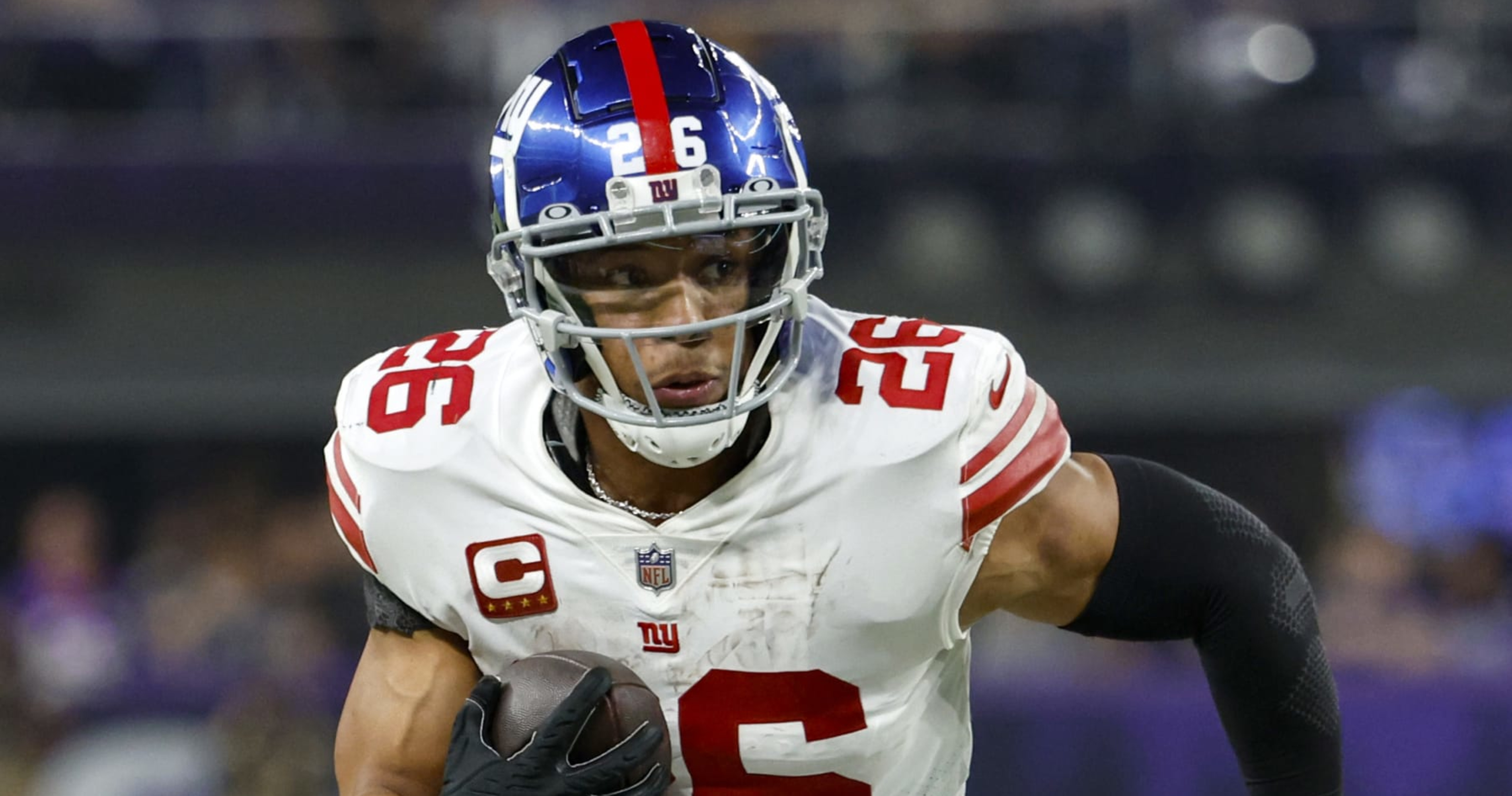 Not His Preferred Route
Barkley did admit that this is not the route that he wants to go.
"Anybody who knows me knows that's not something I want to do. But is it something that crossed my mind, I never thought I would ever do that. But now I'm at a point where it's like, 'Jesus, I might have to take it to this level.' Am I prepared and willing to take it to the level. I don't know. That's something I gotta sit down. I gotta sit down and talk to my family. I gotta sit down and talk to my team. gotta really strategize about this.
Can't just go off emotions. I can try to get as much money as I can, but what really matters is winning. I know if I'm able to bring a championship to New York, that's going to go miles more ahead than this contract."
Will Barkley negotiate a slightly higher one-year number in order to try and see if he can lead this Giants team back to the playoffs? He seems to indicate that might be something he is willing to do.
The New York Giants and Saquon Barkley have some repairing to do in their relationship. This and many other running backs are ones to watch during the offseason.