It is no secret that the New England Patriots are having a challenging season. Currently, they have a 2-7 record, which is the worst in the AFC. Many Patriots fans may be hoping to end the season already or build draft capital the rest of the way.
However, there is one problem for other NFL fans. The Patriots are still scheduled to appear on prime time right now. One of those games is a Week 14 Thursday Night Football matchup against the Pittsburgh Steelers.
The good news for NFL fans is that the NFL has put rules in place to address situations like this. Now, they just have to take action. Will they do so? Let's see what has to happen.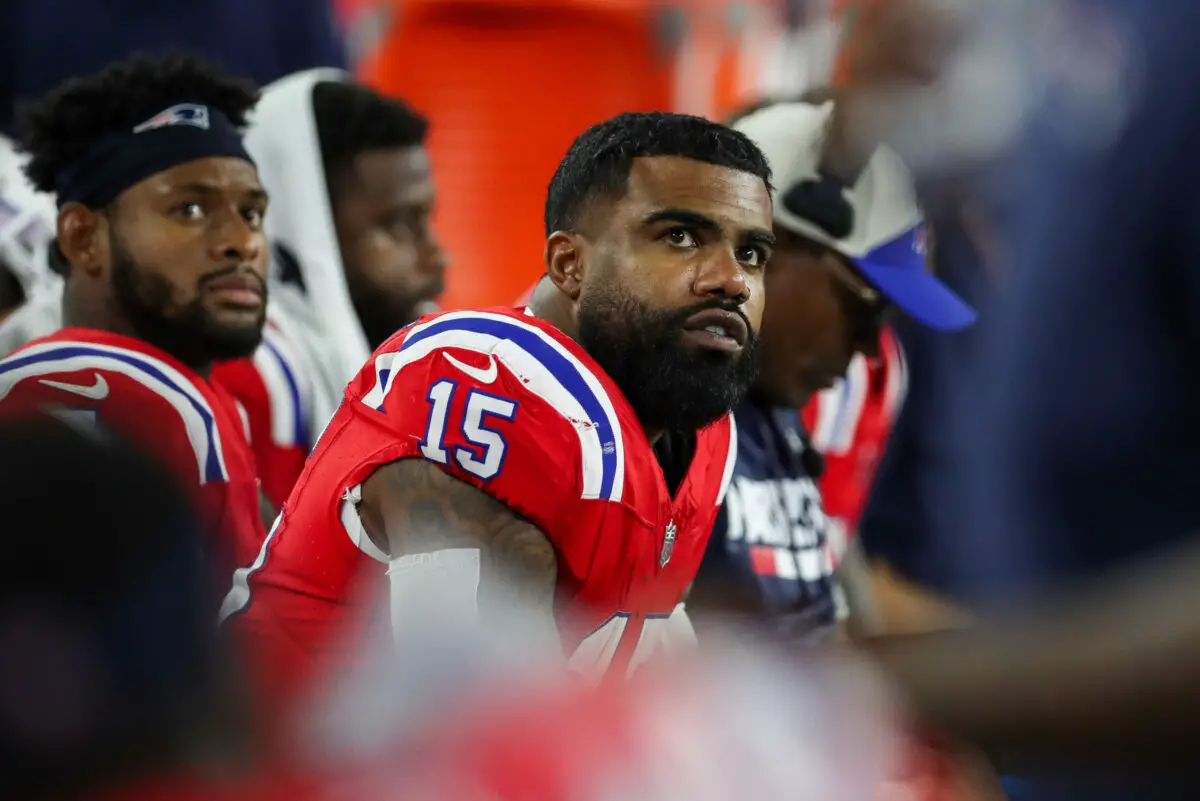 NFL Flex Rules
This year, the NFL changed the rules flexing games in the TNF and MNF (Monday Night Football) slots. In prior years, those games were not eligible to be flexed out. However, a rule change this off-season allowed the NFL to flex games out in later weeks of the season if given enough notice.
For Thursday Night Football, that starts in Week 13, and there has to be at least 28 days' notice. However, there is one catch to this. The NFL can only flex two Thursday night games out of that slot in a given season.
Does that impact the New England Patriots' chances of being flexed out in Week 14? Not really. The NFL already chose to keep their Week 13 TNF game between the Dallas Cowboys and Seattle Seahawks.
That leaves just three other opportunities remaining. Looking at the current TNF schedule, only one other game jumps out as a flex opportunity. That would be in Week 16 between the New Orleans Saints and the struggling Los Angeles Rams. No other team on the current slate has a worse record than 4-5.
Week 14 Alternatives
While we can all agree that seeing a 2-7 New England Patriots team does not benefit football fans throughout the country, the challenge is finding a good alternative. Keep in mind that ratings and blackout restrictions will come into play, too. New England and Pittsburgh do have two of the biggest fanbases in the country.
As for blackout restrictions, CBS and FOX do have the right to protect one game per week on their slate. The big 4:25 game on CBS that week is between the Buffalo Bills and Kansas City Chiefs. No one should expect that one to be flexed out, given the rules there.
CBS has a few compelling games in the early window that week. Some of those include the Indianapolis Colts vs. Cincinnati Bengals and the Jacksonville Jaguars vs. Cleveland Browns. The latter is nearly guaranteed to have playoff implications for both teams by Week 14, given their current records.
FOX has one interesting game in the late window for Week 14. That is the Seattle Seahawks vs. San Francisco 49ers. However, they are currently slated to play on Thursday night just two weeks prior. Despite both teams having good records, it seems unlikely they would put this in the Thursday night slot again.
You also have to consider that a Monday night game is in serious jeopardy of being swapped out that week as well. Right now, the Green Bay Packers vs. New York Giants is slated as one of two games that night. With both teams performing poorly so far, the NFL may need a game for that spot.
Get More New England Patriots Content
For more breaking news and trends around the NFL, click here or follow me on Twitter @JohnGalletley. If you need sports betting or fantasy sports advice, check out our Fantasy Sports Heroics podcast.