The New England Patriots are having a challenging season, to say the least. Today, they fell to 2-8 with a 10-6 loss against the Indianapolis Colts. It certainly feels like we are far away from the days when the Patriots made the Super Bowl practically every year with Tom Brady.
What is even worse thinking back to that is taking a good look at their current quarterback situation. Head coach Bill Belichick does not seem to know what to do about it. Today, he showed us that by benching Mac Jones before the final drive of the game.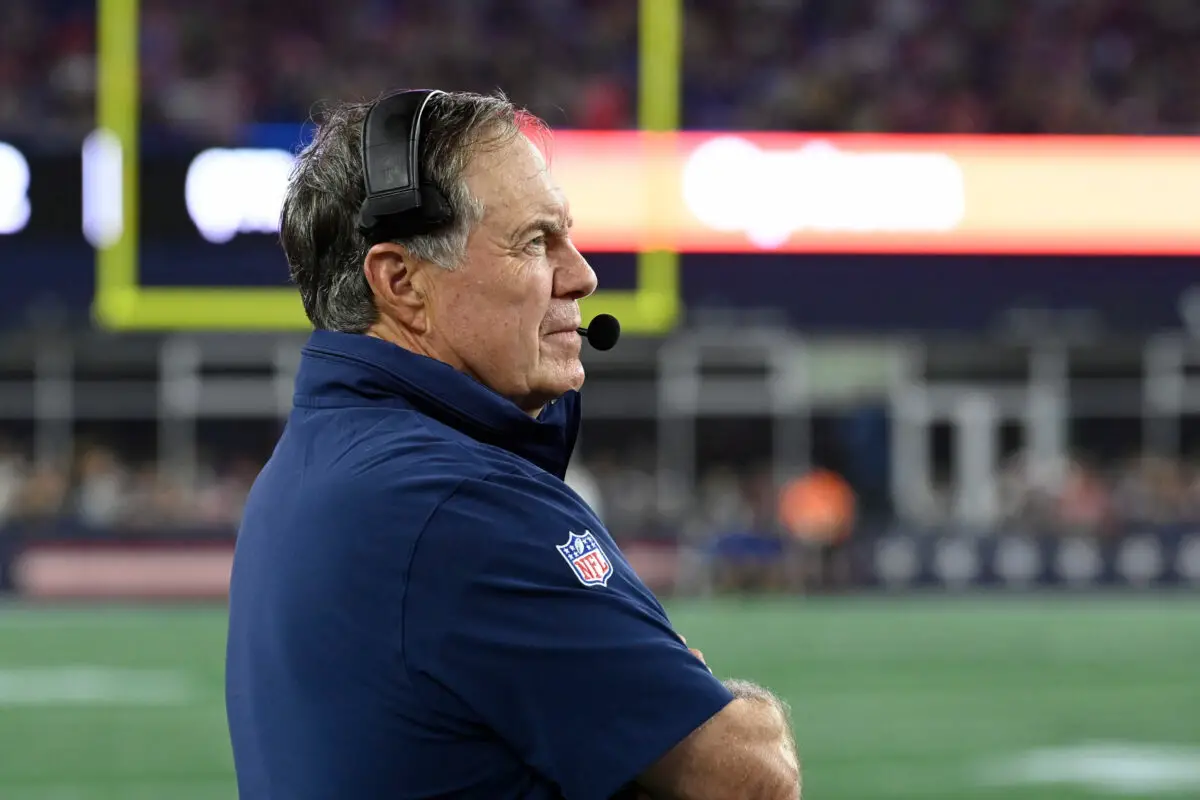 Benching Mac Jones
Despite only scoring six points, the New England Patriots had a good chance of salvaging a win in Week 10's Frankfurt game against the Indianapolis Colts. Mac Jones was set up well to take the lead late in the fourth quarter. He was on the Colts' 15-yard line with 4:24 left in the game.
Jones took the snap and was attempting to find Michael Gesicki in the end zone. However, he threw a pass off of his back foot and missed his target significantly. The ball was noticeably underthrown and resulted in an interception.
Throughout the game, Jones had 170 passing yards and a costly interception. It was then Bill Belichick saw enough and decided to bench Mac Jones. He had Bailey Zappe warm up on the sidelines to take his place.
Zappe entered the game for the Patriots' final drive. Despite having 25 passing yards on that drive, he came up short with a game-ending interception. As a result, New England went on to lose the game.
What Will the New England Patriots Do?
This is not the first time that Belichick has benched Jones in favor of Zappe. However, the timing of his benching in this game does seem telling. You can argue it means that Belichick lost trust in Jones during the most important moment of that game (the final drive).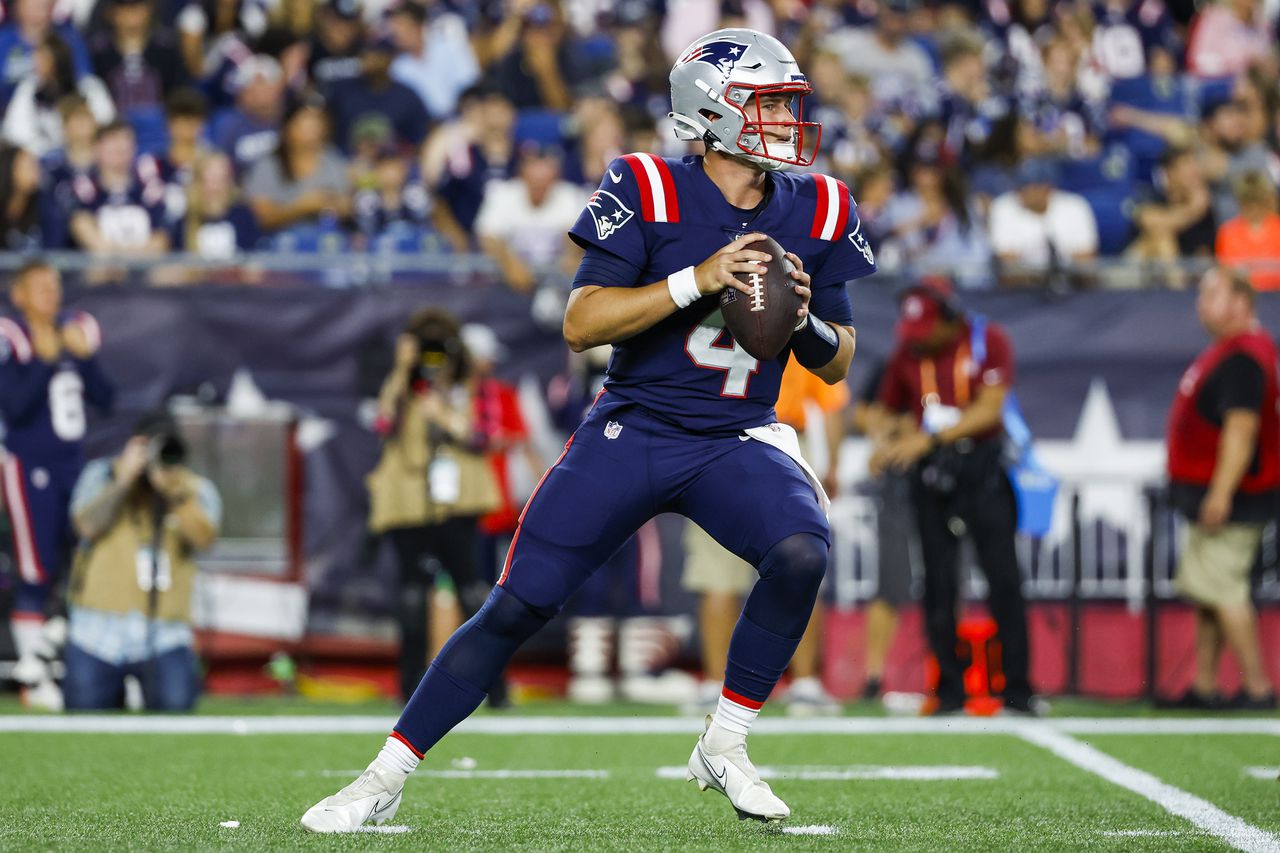 Now, it is looking more and more likely that the New England Patriots will have a top-four pick in the 2024 NFL Draft. They are currently battling teams such as the Arizona Cardinals, New York Giants, and Chicago Bears for positioning in that draft. However, all of these teams have question marks at the quarterback position.
Still, if New England holds a high enough pick in this draft, one can certainly argue for them to draft a quarterback. This class is loaded with talent such as Caleb Williams, Drake Maye, and Michael Penix Jr. Belichick benching Jones today can be an early sign that the Patriots are heading in that direction.
Get More NFL Content
For more breaking news around the NFL, click here or follow me on Twitter @JohnGalletley. Also, check out our Fantasy Sports Heroics podcast for sports betting and fantasy sports advice.