The Chicago Bears have re-signed quarterback Nathan Peterman to the practice squad ahead of their Week 6 tilt against the Minnesota Vikings. The Pitt Panthers product spent the pre-season with the Bears but got released in favor of Tyson Bagent for the backup quarterback position. Peterman resigned with Chicago as the third-string option behind Bagent and former first-round pick Justin Fields but was released last week to make room for Teven Jenkins on the active roster. The 29-year-old will rejoin the NFC North club as a practice squad member.
The #Bears re-signed QB Nathan Peterman to the practice squad and designated DB Kyler Gordon to return from injured reserve.

— Tom Pelissero (@TomPelissero) October 9, 2023
Nathan Peterman: Career Outlook
Nathan Peterman played in two games for the Chicago Bears this pre-season, going 14-of-24 for 173 yards and one score against no picks. He also added four rush attempts for 22 yards. Peterman saw action with Chicago in 2022, starting one game and playing in three. He finished the year 14-for-25 for one touchdown and one interception. The journeyman quarterback had previously played with the Las Vegas Raiders and the Buffalo Bills since being a fifth-round pick in the 2017 draft. The six-foot-two signal-caller has struggled to perform at a high level in the NFL, completing just 53% of his passes for four touchdowns and 13 interceptions across five seasons.
Will Nathan Peterman play for the Chicago Bears in 2023?
It will take a lot for Nathan Peterman to enter a game in 2023. Starting quarterback and potential franchise cornerstone Justin Fields struggled to start the season but has caught fire over the past two weeks. He has thrown for eight touchdowns against one pick during that time. If Fields is to miss time, backup quarterback Tyson Bagent is next in line for the quarterback position. Bagent earned the backup roll this offseason after finishing the pre-season 20-of-29 for 156 yards and no scores against one pick. He also added seven carries for 25 yards and two scores. Bagent, an undrafted rookie from Shepard University, threw for 17,034 yards and 159 touchdowns in his college career.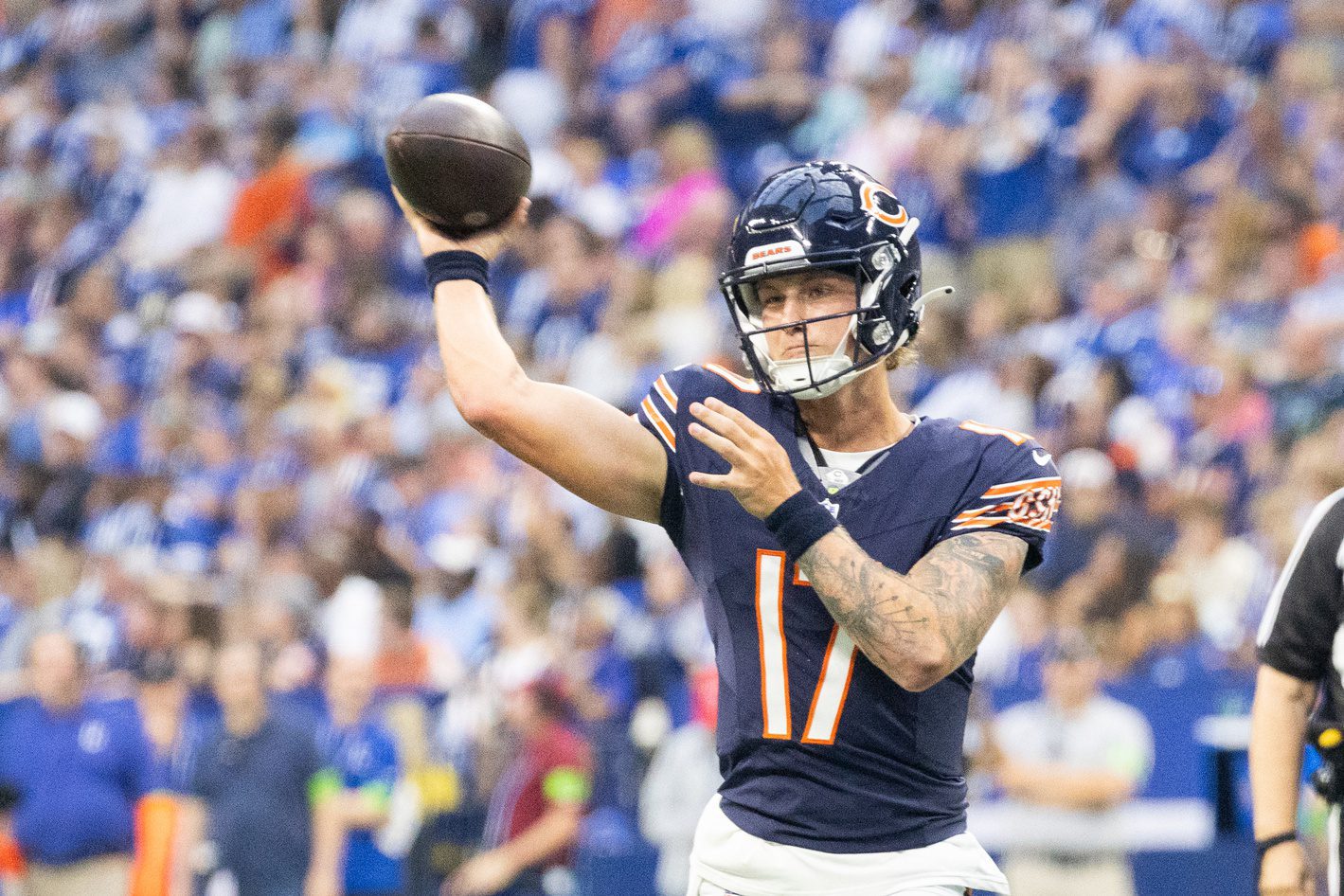 Peterman will most likely earn an opportunity if Fields and Bagent find themselves on the shelf. He went 11-for-19 for 114 yards and one touchdown against no picks in his last regular season start.