The Chicago Bears have had an undeniably rough start to the new season. The fact that they are one of four teams that have yet to record a win after three weeks is a clear testament to this notion.
At this point, however, quarterback Justin Fields firmly believes that the season is far from over for the Bears.
Chicago Bears QB Remains Unfazed
Chicago's last loss came against Patrick Mahomes and the Kansas City Chiefs in Week 3. After this latest defeat, Bears star Justin Fields sent a defiant message to anyone and everyone who's doubting his team at this point in the season. According to the third-year QB, he is still holding out hope that Chicago will be able to book its place in the playoffs this season:
"The Lions started 1-6 last year and they almost made the playoffs," Fields said, via Michael David Smith of PFT. "We've got 14 left, at least."
Well, the man has a point. It would be too early to tell what kind of season Chicago will have after just three games. However, what cannot be denied is that if they don't improve significantly in the near future, then this is going to be another wasted season for Fields and Co.
Justin Fields Gets All Philosophical After Chiefs Loss
Chicago fans will be glad to know that their team's awful start has had a major impact on Justin Fields. I'm just not sure if this is the type of effect Bears supporters were expecting.
The 24-year-old admitted that this losing streak has forced him to go into some deep self-reflection:
"I'm looking at it like the big picture, just life in general," Fields said. "I think this past week has had me kind of look at it like, What are the important things in life? . . . I think these past couple of weeks have made me appreciate the little things in life, like being able to play this game. Every opportunity I get to go out there and play, I'm going to have fun. I'm going to play my hardest and just thank God for giving me the ability to play. So, no matter what the scoreboard is, I'm going to keep to the same mindset and just pushing and keep moving forward."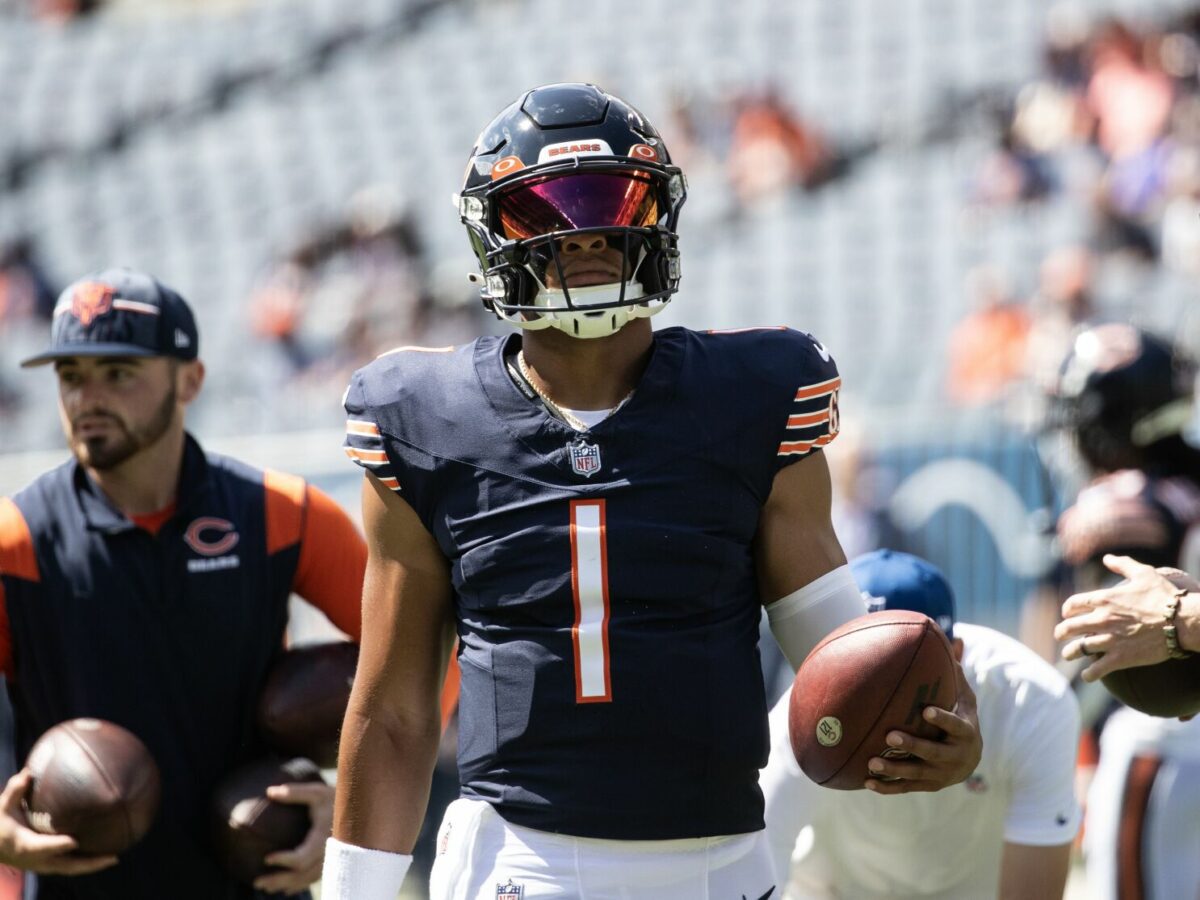 I'm happy for Fields for having a renewed appreciation for life and the privileges he has been blessed with. It sounds like the former Ohio State standout isn't taking anything for granted.
However, some Bears fans might be asking if this is the right mindset to have at this point. It's great that Fields intends to "have fun" whenever he's on the field, but for their own good, let's just hope that this translates to some much-needed wins in the immediate future.
For More Of My Content
Follow me on Twitter at @PaoloSongcoNBA. You may also reach out to me personally at pao.songco@gmail.com.