Marcedes Lewis has been in the league for 17 years and is looking to make it 18. After spending the last couple of years in Green Bay, it seems like that team is embracing the youth movement and moving on. Lewis is patiently waiting for the call and is ready to help a team.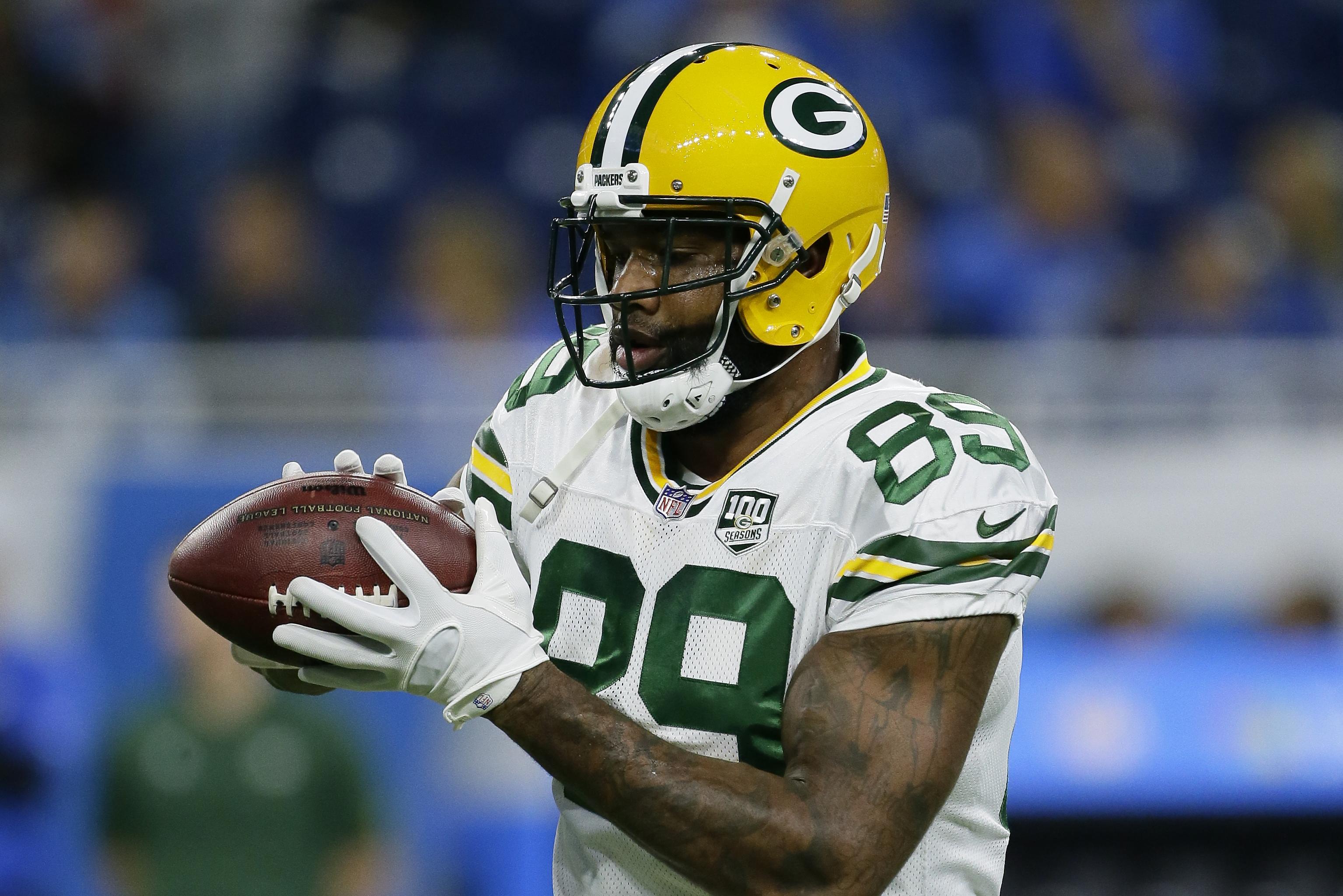 Marcedes Lewis Is Ready To Play
While Marcedes Lewis doesn't rack up highlight reel plays, he does a lot of the dirty work. He is one of the best blocking tight ends still at his age and is a big reason why Aaron Jones was able to be one of the top backs in the NFL.
"I get the business side of it," Lewis said, via The Associated Press. "My agent is in talks with a handful of teams, but it's just small talk. I guess teams are trying to figure out their rosters and what they need.
"But if you just look at my film from the last three years, there's no decline in what I'm able to do. I'm the best blocking tight end out there."
His confidence has decreased and he can absolutely help a team in a playoff push.
What Team Should Sign Him?
There were a lot of rookie tight ends that were picked which makes it tricky. What is in his favor is that he is not looking for a huge contract. "I just want to compete," Lewis said. This should guarantee that some team will give him a shot. Every team can use a veteran presence in the locker room that can run block. He isn't a zero in pass-catching either which makes him valuable to any team. As training camp approaches, keep an eye out for run-heavy teams who may be looking to upgrade their blocking tight end position.
Hopefully, Marcedes Lewis will get another opportunity. He always seemed like a great teammate and will be a great addition to any NFL locker room.