Leonard Fournette began his career with the Jacksonville Jaguars and was part of a young core that made some noise in the 2017 season. The team made it all the way to the AFC Championship game against the Tom Brady-led New England Patriots. They had a 10-point lead in the fourth quarter but ultimately lost to another Brady comeback. Fournette made a bold claim on NFL Network's Good Morning Football about what would've happened had that team won.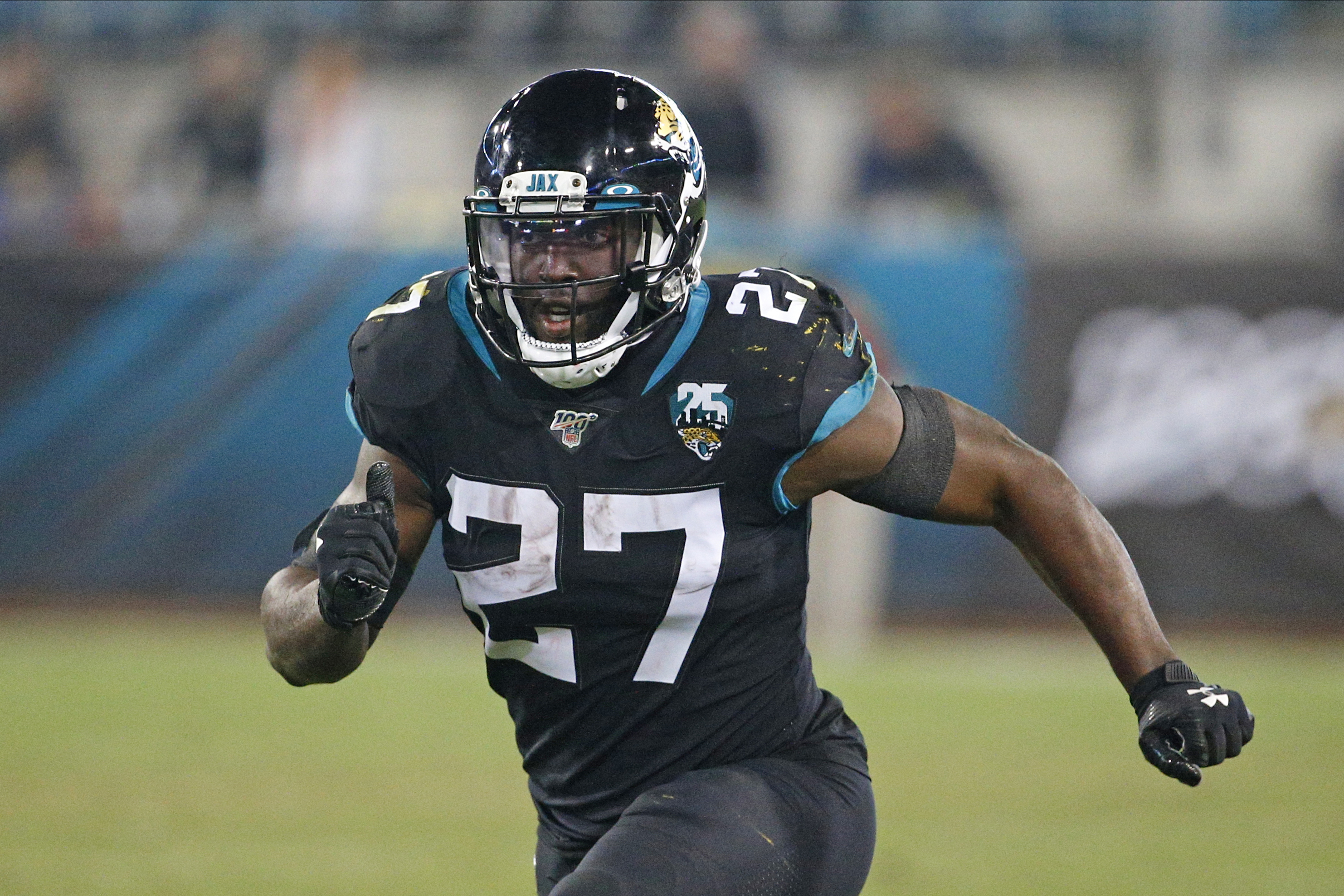 Leonard Fournette On The 2017 Jacksonville Jaguars
Fournette thinks the Jaguars could have been the next great dynasty and been together for years. "I know for a fact if we would have won that game, that franchise team still would have been together," Fournette said this week on Good Morning Football. He added that it was a young team that was full of promise. 
"You never know what would have happened and how many we could have won, you know. We were still young at the time. We had a lot of vets, Calais, Malik, Church, a lot of guys on that team. But you never would have knew man. You know, this just brings back memories right here man. My first year, you know, just making it there, beating those teams in the playoffs. It felt great. So just seeing this, it just hurt."
This is a bold claim from Fournette but when you look at the trajectory of all the players involved, it isn't completely out of the realm of possibility.
The Myles Jack Play
This game will be remembered for the Myles Jack play. Early in the fourth quarter, Jack stripped Dion Lewis, jumped on the fumble, got up, and ran for a touchdown. However, the refs ruled Jack down by contact. While the turnover stood, the lead stayed at 10 rather than ballooning to 17. The Patriots forced a three-and-out and the Patriots grabbed all the momentum. To this day, Fournette insists that Jack was not down.
The 2017 Jacksonville Jaguars are one of the great "what ifs?" of the NFL. Could they have ruled the NFL for many years? Leonard Fournette seems to think so. Now, all hopes rest on Trevor Lawrence and his ascension to one of the best quarterbacks in the league.