The Kansas City Chiefs are a perennial contender because of quarterback Patrick Mahomes. However, football is the ultimate team sport, and defensive lineman Chris Jones has had some huge seasons on the defensive side of the ball. Jones was absent from mandatory minicamp and it seems he is looking for a new deal. General manager Brett Veach offered an optimistic update on the negotiations.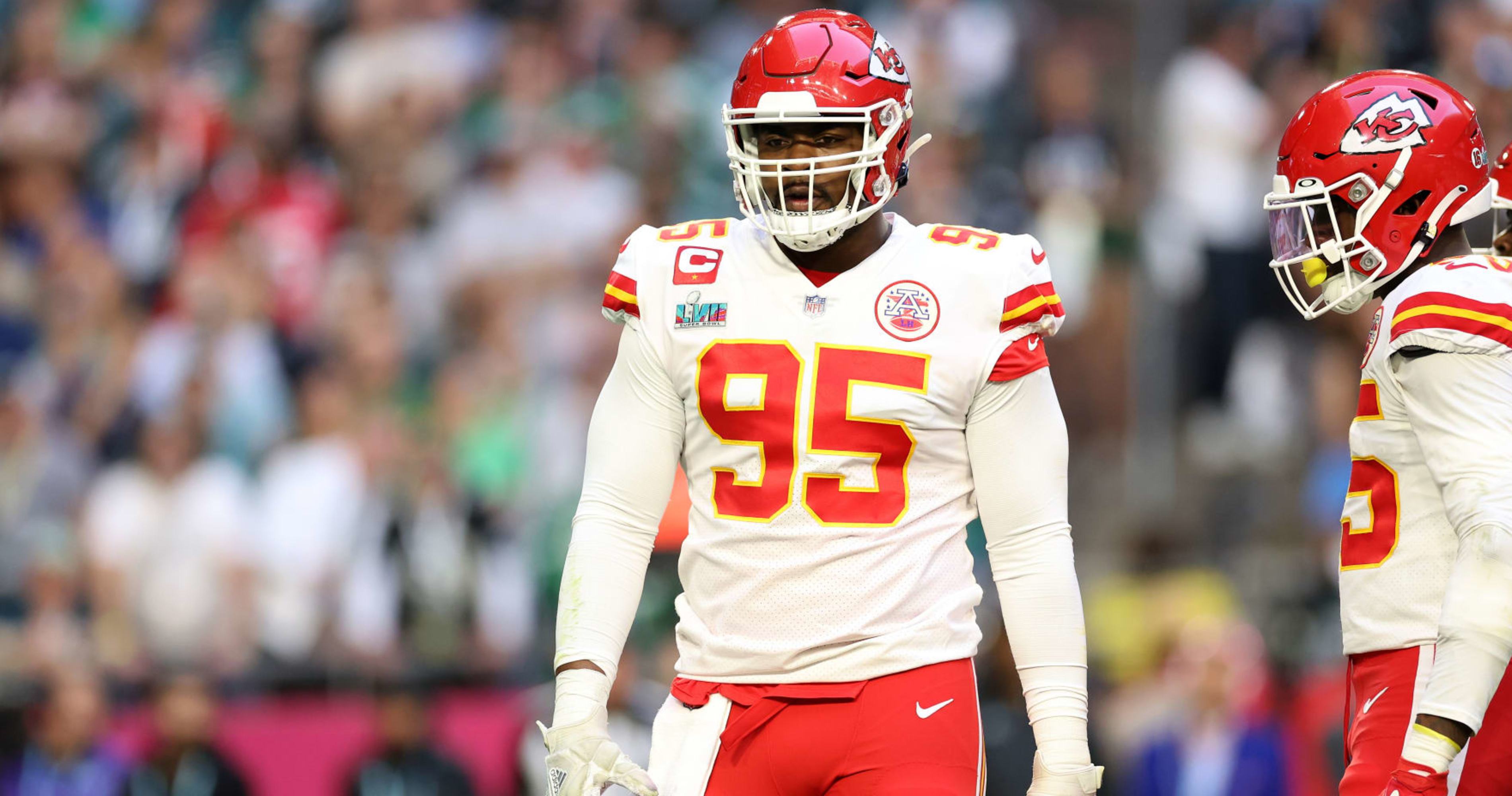 Kansas City Chiefs Chris Jones Contract Situation
Veach is not worried about the situation. He has been in contact with Jones and his camp and they have time before training camp starts.
"We have great communication and there's a lot of time before camp," Veach said at Thursday's championship ring ceremony, via Harold R. Kuntz of FOX 4 News Kansas City. "[I] feel good about where we're going to be with Chris. We'll get to celebrate tonight and have a good time, break tomorrow, and I'm sure we'll have great dialogue from now to the start of training camp and look forward to Chris being here not just for next year, but for a long time."
Key Piece Of The Defense
Jones was a key contributor to the Super Bowl last year. He had a stellar performance in the AFC Championship Game and his leadership is always on display. He has been in the league for seven years so he still has plenty left in the tank while also providing veteran leadership. If the Chiefs are going to keep the dynasty going, they will need to make sure the defense isn't terrible. Mahomes has the skills to keep the offense in the top half of the league but needs the defense to pull its weight.
The Kansas City Chiefs seem to know they need to take care of Chris Jones. Veach isn't worried about it yet but it is a storyline to watch as the offseason goes on.