Jonathon Brooks, Potential RB1, Confirmed to Have Torn ACL
Just days after noted Draft Analyst Mel Kiper Jr named him as the 2024 NFL Draft's top Running Back, Texas RB Jonathon Brooks was injured against TCU.  The Longhorns have lost Brooks to a torn ACL, which effectively ends his season.  The Redshirt Sophomore was in the middle of a tremendous season, where he had gone from fighting for the top spot in the Texas backfield to fighting for the top spot among running backs in the NFL Draft. Before sustaining the injury, Brooks was pacing Texas with 21 carries for 104 yards and two touchdowns along with three catches for 74 yards.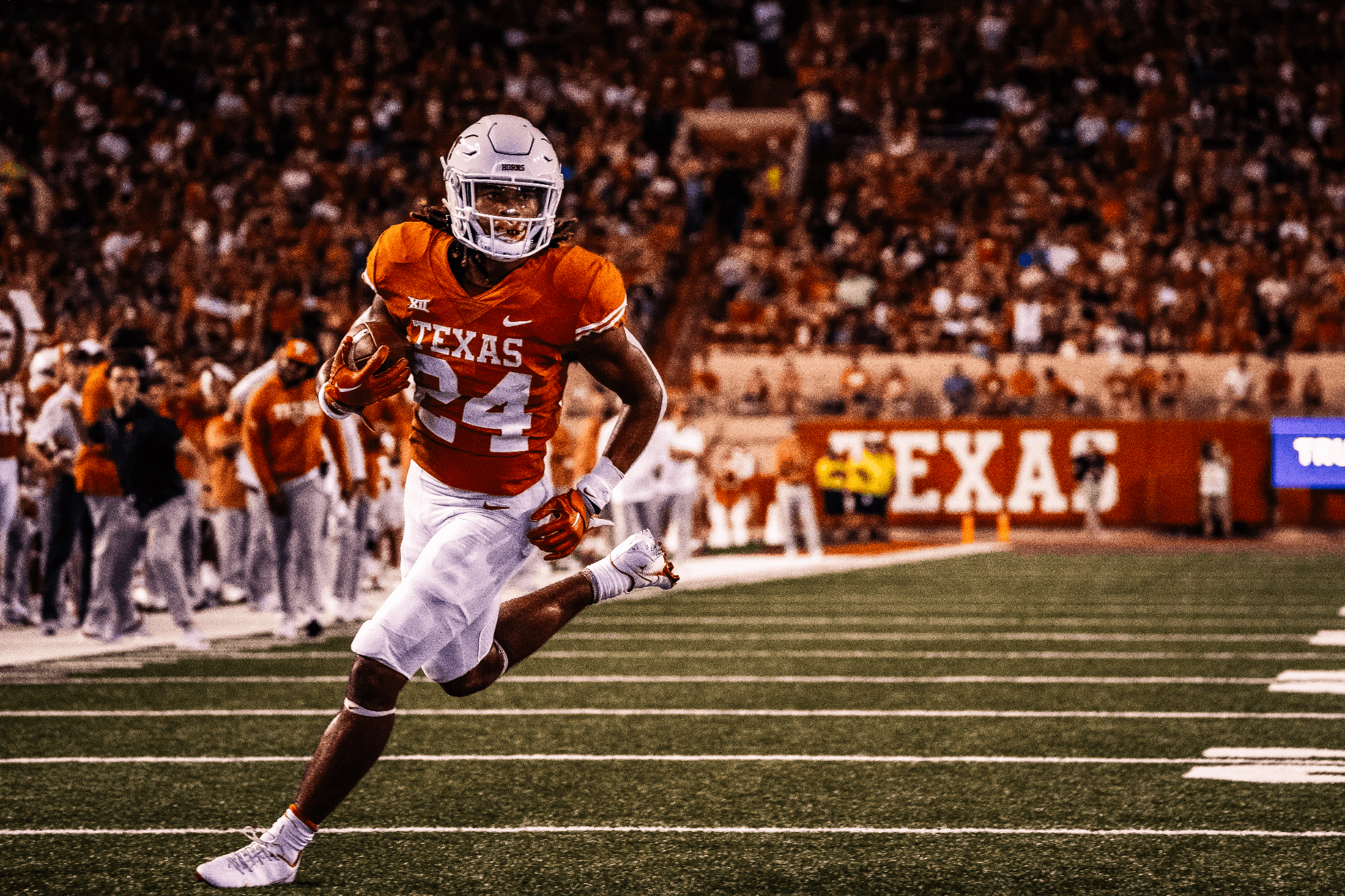 "We're heartbroken for Jonathon," said Texas coach Steve Sarkisian. "He was having a fantastic season and leaves a void that needs to be filled. But we know he will continue to be an invaluable leader on our team, helping us prepare as we move forward in our mission this season. I know he'll work extremely hard in his recovery, get back to full speed as soon as he can, and we will be there by his side supporting him through all of that."
Already with over 1,100 yards and 10 Touchdowns on the ground, Jonathon Brooks was a leading contender for the Doak Walker award, given to the nation's top running back.  In the preseason, Brooks was able to hold off incoming 5 star freshman Cedric Baxter Jr and rising Redshirt Freshman Jaydon Blue to win the prized backfield role. 
Speaking of Cedric Baxter Jr, he will be at the top of the list to assume the lead role for Texas.  Baxter, a former 5 star recruit, is widely regarded as the top Devy running back for the 2026 NFL Draft.  Texas will undoubtedly miss Jonathon Brooks, but Baxter and even Jaydon Blue should be able to provide enough punch to make up for the loss of the potential top running back in the NFL Draft.  
About the Author 
Tommy Harvey has been writing about fantasy football, NFL, and college football for more than 12 years.  A graduate of the University of Tennessee, Tommy specializes in dynasty, devy, and campus to canton leagues.  
Tommy is also an avid college basketball, college baseball, MLB, NBA, Pro Wrestling and MMA fan.  
As a co-founder of dynastyprosfootball.com, Tommy is the host of the Dynasty Pros Devy Show.  Follow DynastyPros on X @dynastyprosff and Tommy on X @dynastyprostom