Garrett Wilson was one of the huge beneficiaries of the Aaron Rodgers trade. The reigning Offensive Rookie of the Year put up huge numbers with Zach Wilson and Mike White under center. Now, he gets the four-time MVP throwing him the ball. In a recent interview, he talked about how he is already loving playing with Rodgers.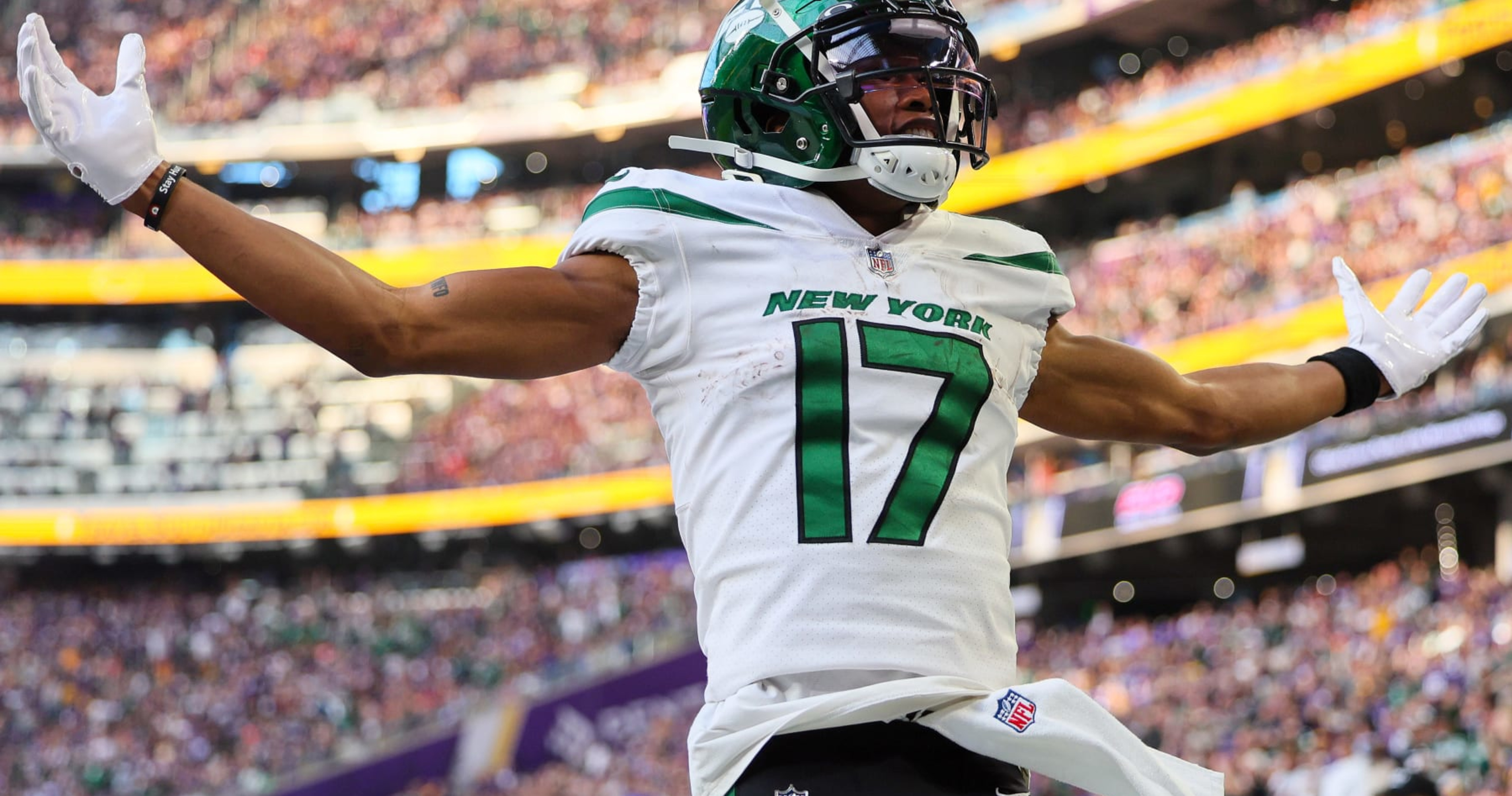 Garrett Wilson On Building Rapport With Aaron Rodgers
On an appearance on SiriusXM NFL Radio, Wilson hyped up his new quarterback.
"When you have a new signal caller coming in and a new quarterback, you just want to be able to get those reps and bookmark some certain routes together and we got a chance to do that. We actually have a really small sample size together, but we feel like we took full advantage of the time we did have together."
"Lucky for me, it's been super similar, you know, they're both a West Coast offense and have the same premises. But, you know, with this new offense, there are a few nuances that you just got to be keen on when you're a skilled player in the offense, especially having someone like Aaron Rodgers as your quarterback."
While he would never come out and say it, it had to be frustrating to have Wilson and White throwing him the ball last season. Rodgers is known for his accuracy so Wilson could be primed for a huge season.
Jets Are Under Pressure
I don't think there is any team under more pressure to win than the New York Jets. While Rodgers can still play at a high level, he is 39 years old and most likely only has two to three seasons left in the NFL. They have a collection of young players like Sauce Gardner on rookie contracts. The expectation is that they will be competing for a Super Bowl. While other teams like the Bengals, Bills, and Eagles are under some pressure, the Jets have the most.
I would expect to see a lot of Garrett Wilson to Aaron Rodgers passes this season. Especially if they continue to build rapport, Rodgers will continue to look for him on the field.