The first season of Jordan Love leading the Green Bay Packers offense has been a roller coaster. Through the first three games, it looked as though the organization had done it again. The last four games have not been anything to write home about. Love and the offense have looked terrible and now many are questioning whether he is the future. One NFL analyst thinks that the Packers will bench Love in the second half of the season.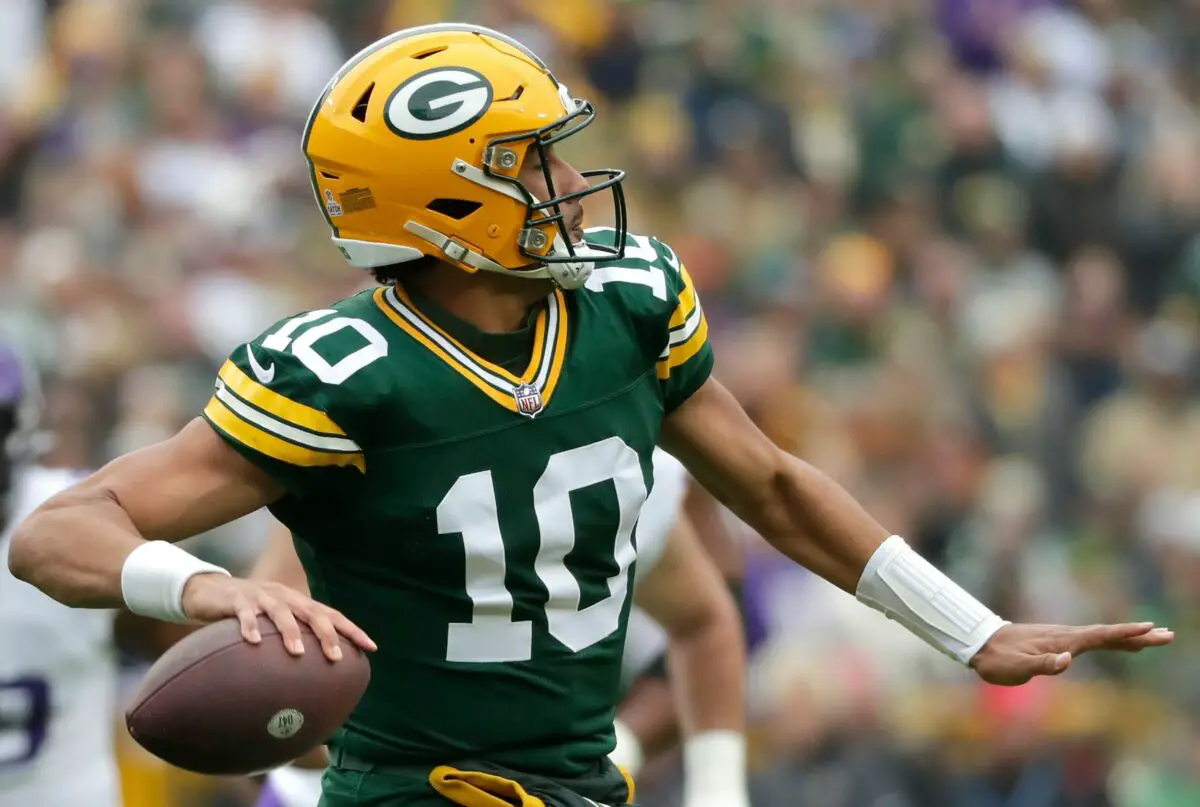 NFL Analyst Says Green Bay Packers Will Bench Jordan Love
Brad Gagnon of Bleacher Report put out his predictions for every NFL team in the second half of the season. Here is what he had to say about the Packers.
Love is the league's fifth-lowest-rated qualified passer in his first full season as a starter for a team that is 2-5. The Packers are invested rather heavily in the 24-year-old in terms of draft and real-world capital, and they've made it clear they still have a lot of evaluation to do. But if they fall out of it (which they will soon), there's at least an element of unknown worth exploring with rookie fifth-rounder Sean Clifford, who was a consistent four-year starter at Penn State. I'd expect it.
Clifford showed enough in the preseason that Gagnon thinks the Packers will give him a look if the losing streak continues.
I'm Not So Sure
I think it would have to get pretty bad for the Packers to bench Love. They need all of the games this season to get a true evaluation. Even if they never win another game this season, the organization has to give Love a real look. I get that Clifford looked good in the preseason but so did the Pittsburgh Steelers offense. The question for me isn't whether it should be Love or Clifford. The question is whether it should be Love or another quarterback in the 2024 draft. They need to get as many reps as possible which leads me to doubt whether they will actually bench him.
Will we see improvement from Jordan Love? While he needs to improve, everyone on the offense, especially his receivers needs to play better too.