Jimmy Garoppolo, currently on the San Francisco 49ers, has been under the public eye all off-season. Prominently known as Tom Brady's backup his entire career, Garoppolo had his chance to shine in 2017 after signing a massive five-year, $137.5 million dollar contract. Out of his five seasons, Garoppolo only played one full season in 2019. He led the 49ers to a Super Bowl appearance, where they lost to the Kansas City Chiefs. After drafting Trey Lance out of North Dakota State in 2020, Jimmy Garoppolo figured his days were numbered with the 49ers. Days later, Lance signed with the 49ers for four years worth roughly $34 million.
Garoppolo's struggles as a starter, never improved after the 2019 season
Garappolo's Fall from Stardom
Throughout the 2021 NFL season, Garoppolo struggled, and the fans were craving a change. At the end of the season, the fans were given what they wanted. Garoppolo went down with injury, giving Lance his first opportunity. In his two starts during the season, Lance turned two starts into a 1-1 record. His starts weren't spectacular, but it provided much needed change within the organization.
In the offseason, everyone seemed to believe Garoppolo's time in San Fran had come to an end. Betting markets had Garoppolo plus money to return to San Fran, signaling a likely change. Rumors also began circulating about Carolina and Cleveland as potential landing spots. However, they were quickly nullified when Baker Mayfield and Deshaun Watson signed deals. As the season crept closer, Garoppolo had no new team, and no new contract with the 49ers. Teams around the NFL expressed little interest with Garoppolo, and it seemed more likely he would be released before the season.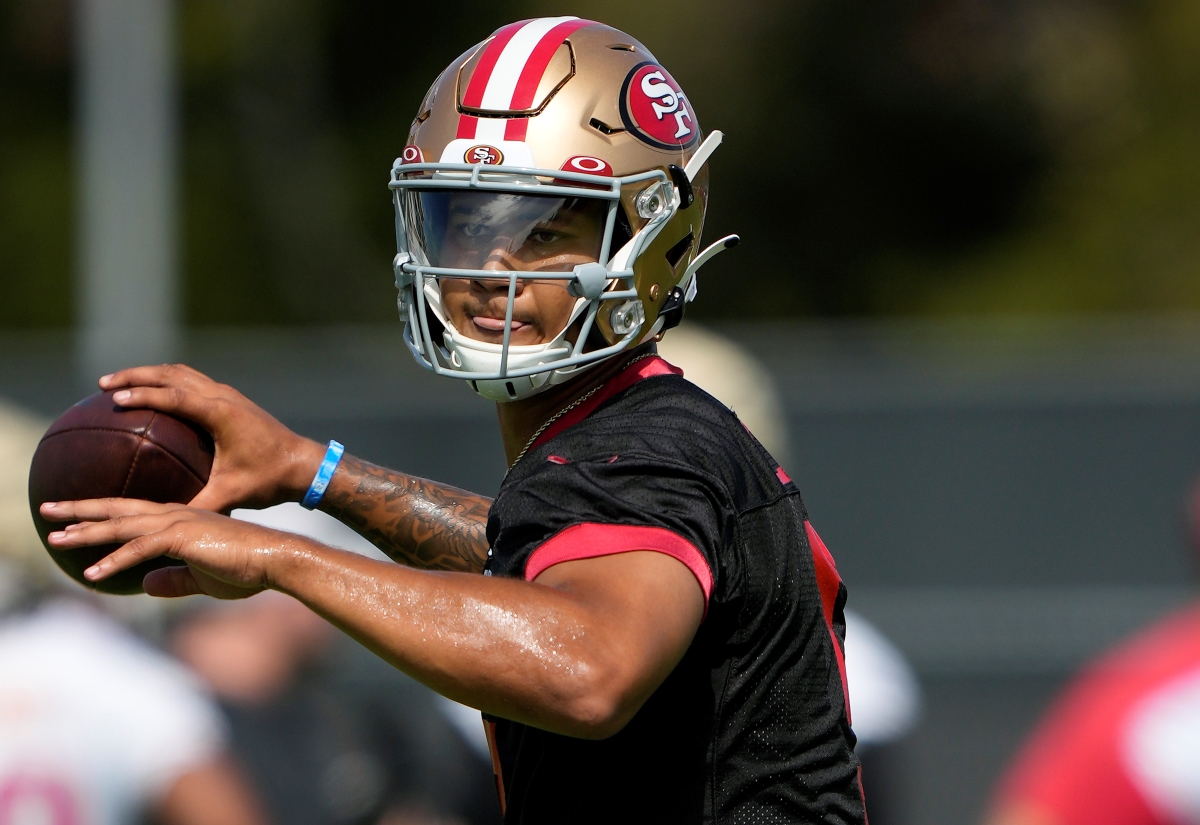 Trey Lance becomes 49ers' starting quarterback for the 2022 season
The Future of the 49er's Quarterbacks
On August 29th, it was officially reported that Garoppolo had done the unexpected and negotiated upon a deal with San Francisco. The contract was a one year,
$7 million dollar extension
, making him the highest paid back up in the league. With incentives, his contract could peak at $16.5 million if forced to start during the season. The next closest backup would be Teddy Bridgewater, who signed a one-year deal for $6.5 million.
San Fran is taking a chance on their sophomore QB and the fanbase is ecstatic to see his potential in a true starting role. Although it is sad to see Garoppolo succumb back to his former role, San Francisco needs to do what's best for the team and head coach Kyle Shanahan sees it in Trey Lance.
For More Great NFL and Fantasy Football Content
Follow me on Twitter @NickFerraro11 and follow us @GridironHeroics for more great content. To read more of our articles and keep up to date on the latest in all things football, click here!