The Detroit Lions are hoping to see something out of Jameson Williams this year. After trading up to get the receiver in last year's draft, the Lions were hoping that his second year would be huge. After a six-game suspension for violating the league's gambling policy and some frustrating reports from training camp, some are wondering whether Williams is already a bust. The team is going to give Williams a lot of work this preseason to try and get him up to speed.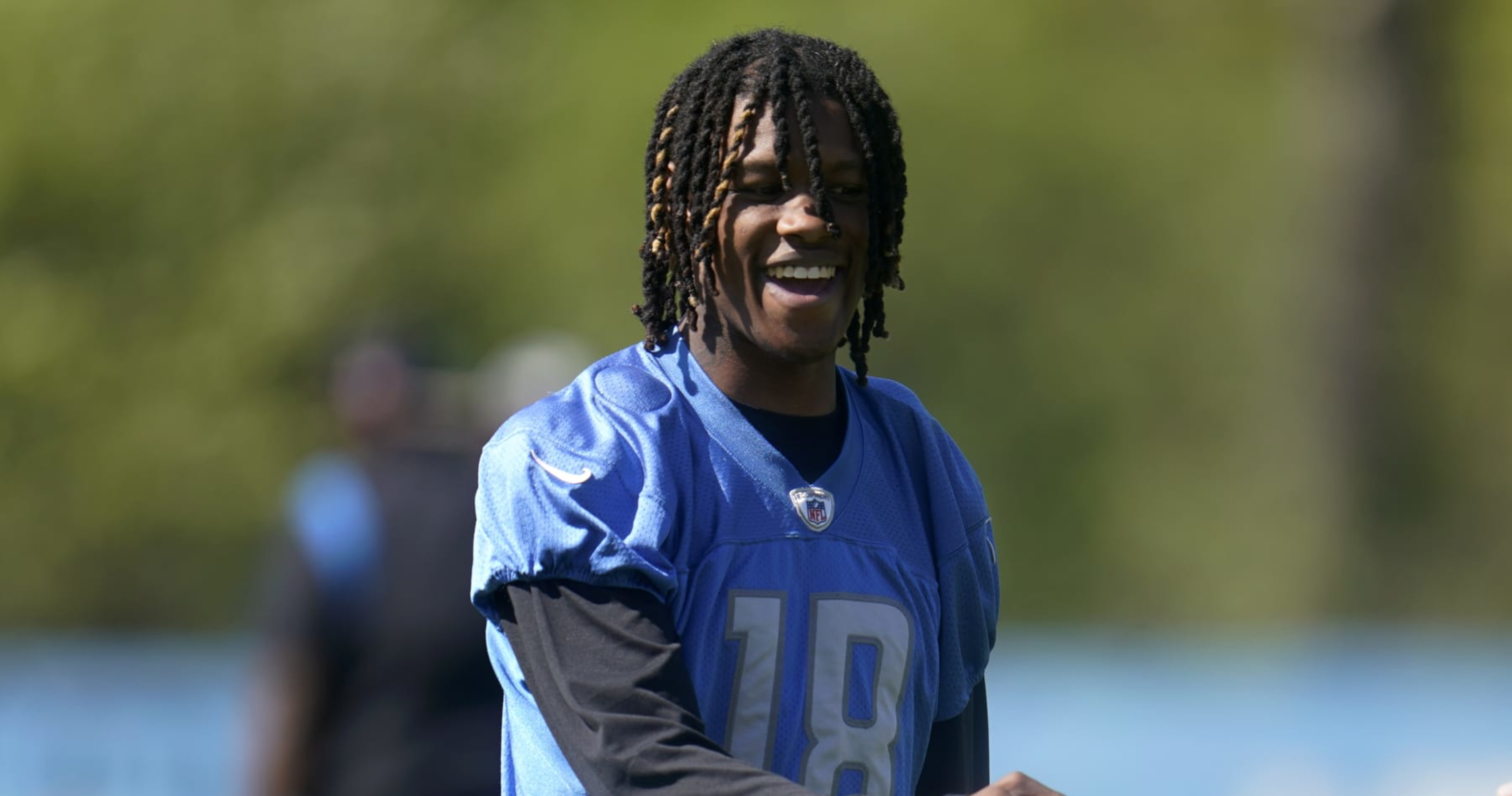 Detroit Lions Jameson Williams To Play A Lot In Preseason
Head coach Dan Campbell said they would "douse him with a ton of game reps" in the preseason. He has been having some troubles with drops in training camp and a lot of that can be fixed with more reps. Williams has such limited game action that the three games should be beneficial for him. While the six-game suspension is not great, he will be back for the majority of the games in 2023. Given the wide receiver room currently, the Lions need Williams to be a huge threat on the outside.
Expectations For Williams
There is no denying his talent. There is also no denying that this has not been the ideal start to an NFL career. The ACL injury kept him out of most of last year and this suspension will keep him out for the first third of the season in 2023. However, I believe the talent will win out in the end. Drops are not great to hear about but they happen. Ja'Marr Chase had criticism during his rookie season about drops and those have disappeared. The Lions have huge expectations and if Williams can be a star, it will help the team reach those expectations.
The Detroit Lions and their fans know what it is like to miss on a first-round wide receiver. The hope is that Jameson Williams does not add to the this of first-round failures.