Derek Carr signed with the New Orleans Saints this offseason after a subpar season with the Las Vegas Raiders. After the team traded for Davante Adams, many wondered whether they would push the Chargers or Chiefs for the division crown. The season started with a disastrous losing streak and the Raiders were out of the playoff race before it began. Carr publicly apologized to the fans for that season.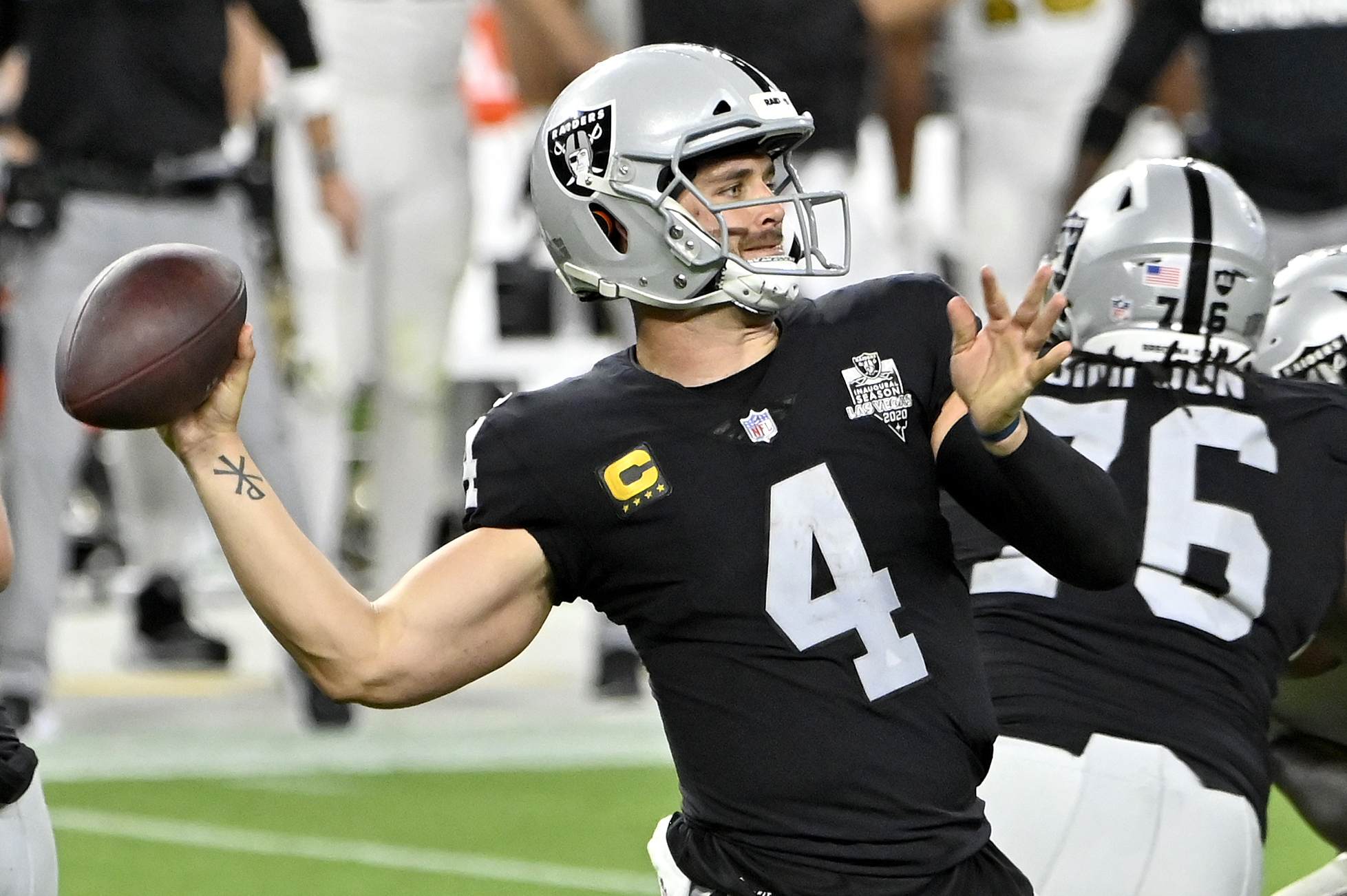 Derek Carr Apologizes To Las Vegas Raiders
Carr felt like he wasn't the best version of himself last year and truly feels about it.
"They just didn't get my best and that drove me crazy at the end of the year because I felt so spread out in so many different ways," Carr said, (first transcribed by ProFootballTalk). "I just didn't feel like myself and I feel bad for the coaches and players."
Statistically, Carr had one of his worst seasons in a while. He threw for a similar number of touchdowns in the previous season but had 1,300 fewer passing yards. He apparently did not think he was up to his normal level and felt the need to say something publically.
A Bounce Back Season?
Carr is now on a new team with new weapons. Chirs Olave had an excellent rookie year and you have to think at some point Michael Thomas will come back. Playing in a dome should also help Carr's numbers and his skills with the deep ball means he is always a threat to have a huge game. The NFC South is a very winnable division so if Carr and the offense get hot, they could sneak into the playoffs as division winners.
Will the Las Vegas Raiders regret moving on from Derek Carr? They have their own quarterback issues but are hoping a new person behind center can help unlock something more for the offense.