NFL Insider and ESPN personality Dan Orlovsky took to the air on Thursday to talk about a pair of rookie signal callers heading into week 8. Orlovsky, a former NFL quarterback who joined ESPN in 2018, spoke on Friday about the current state of Houston Texans gunslinger C.J. Stroud and fellow rookie quarterback and first-overall pick Bryce Young.
.@danorlovsky7 compares C.J. Stroud and Bryce Young's performances so far this season ✍️ pic.twitter.com/nn9nKLJJNv

— NFL on ESPN (@ESPNNFL) October 27, 2023
Dan Orlovsky Wants More from Houston Texans QB C.J. Stroud Despite Being the OROY Favorite
The Houston Texans have won three games this season, the same amount they won last year when they finished in the basement of the AFC South. Quarterback C.J. Stroud has been a godsend for the franchise, throwing for 1,660 yards and nine touchdowns against one interception in six games. However, Dan Orlovsky is ready for Stroud to take the next step, specifically becoming more efficient on early downs. 
"On third down, he's been not one of the best young quarterbacks, he's been one of the best quarterbacks," said Orlovsky about Stroud's efficiency on third down. The former Ohio State star has posted a 72 QBR on third down, the eighth-best mark in the NFL. He has thrown six touchdowns and no interceptions while averaging 8.5 yards per attempt on that down. 
"Could you imagine if his early down performance started to match that late down, third down performance? We're not talking about just a nice story about the Rookie of the Year. We're talking about a team that might be in the playoffs." Stroud's QBR dips to 44 on first and second down, while his lone interception has come in that scenario. 
Dan Orlovsky Backs Carolina Panthers QB Bryce Young
Dan Orlovsky did not mince words regarding Carolina Panthers rookie quarterback Bryce Young. 
"If you ever want to know how ridiculous it is how we treat quarterbacks in the NFL, mainly young ones, Bryce Young is completing 65% of his passes and has six touchdowns and four picks, and we talk about him like he's an absolute bum. It's wild," said Orlovsky about the criticism Young has received this season despite playing a poor Carolina squad. 
Orlovsky pointed to Young's decision-making in Week 6 as a building block for his future success. "He was so decisive so early with the football. Can they (Carolina) bottle that and what were the concepts, how did he see it, what was the defense, situationally, and carry it over for the rest of the season."
Bryce Young and the Panthers jumped to a 14-0 lead on the juggernaut Miami Dolphins before falling 42-21 in their previous contest. Young started the contest by leading the Panthers to two touchdowns in three drives. He went 6-of-7 for 82 yards and a score during that span.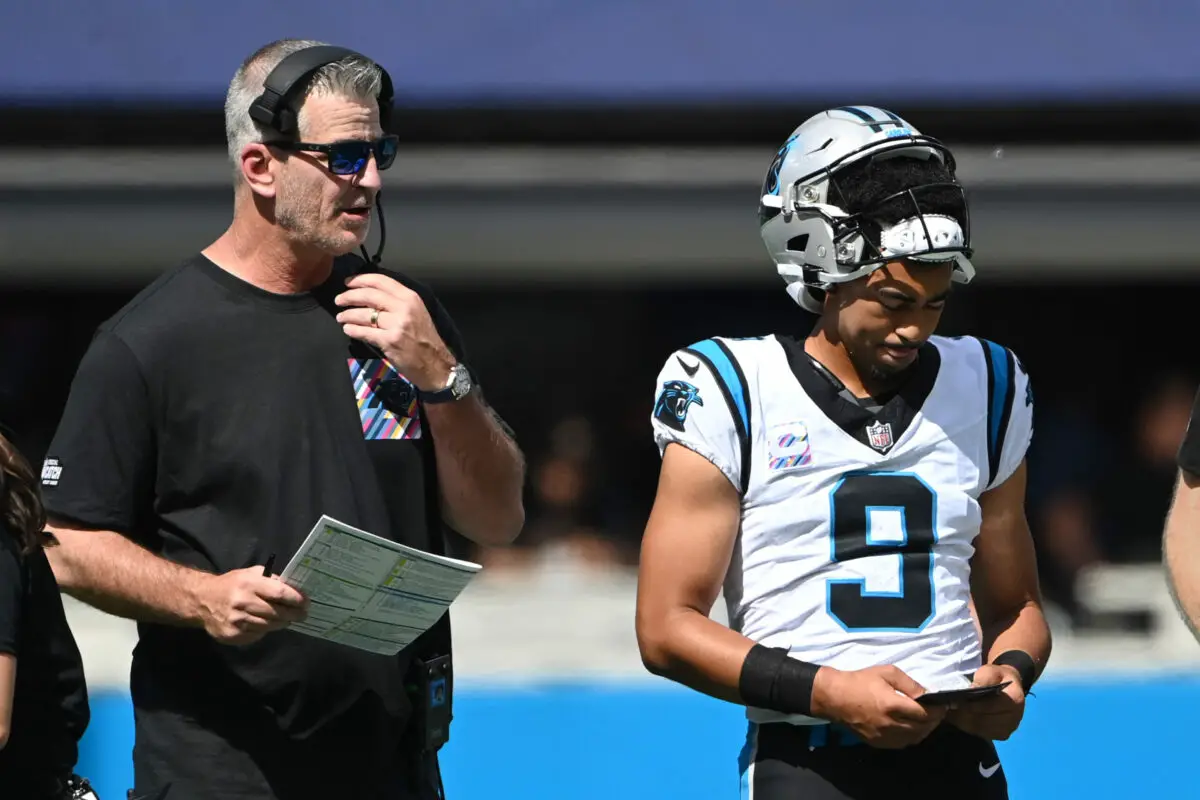 For More Football News:
Follow me on Twitter at @alec_musa. You can also reach out to me via email at musaalec@gmail.com. To read more of our articles and keep up to date on the latest college and NFL news, click here!