The Cleveland Browns have one of the best running backs in the league in Nick Chubb. The running back position has gotten a lot of talk this offseason as the market has tanked for a once premium position. A bunch of the league's top backs had a summit over Zoom this weekend organized by Austin Ekeler. In a recent interview, Chubb said he is feeling helpless about the whole situation.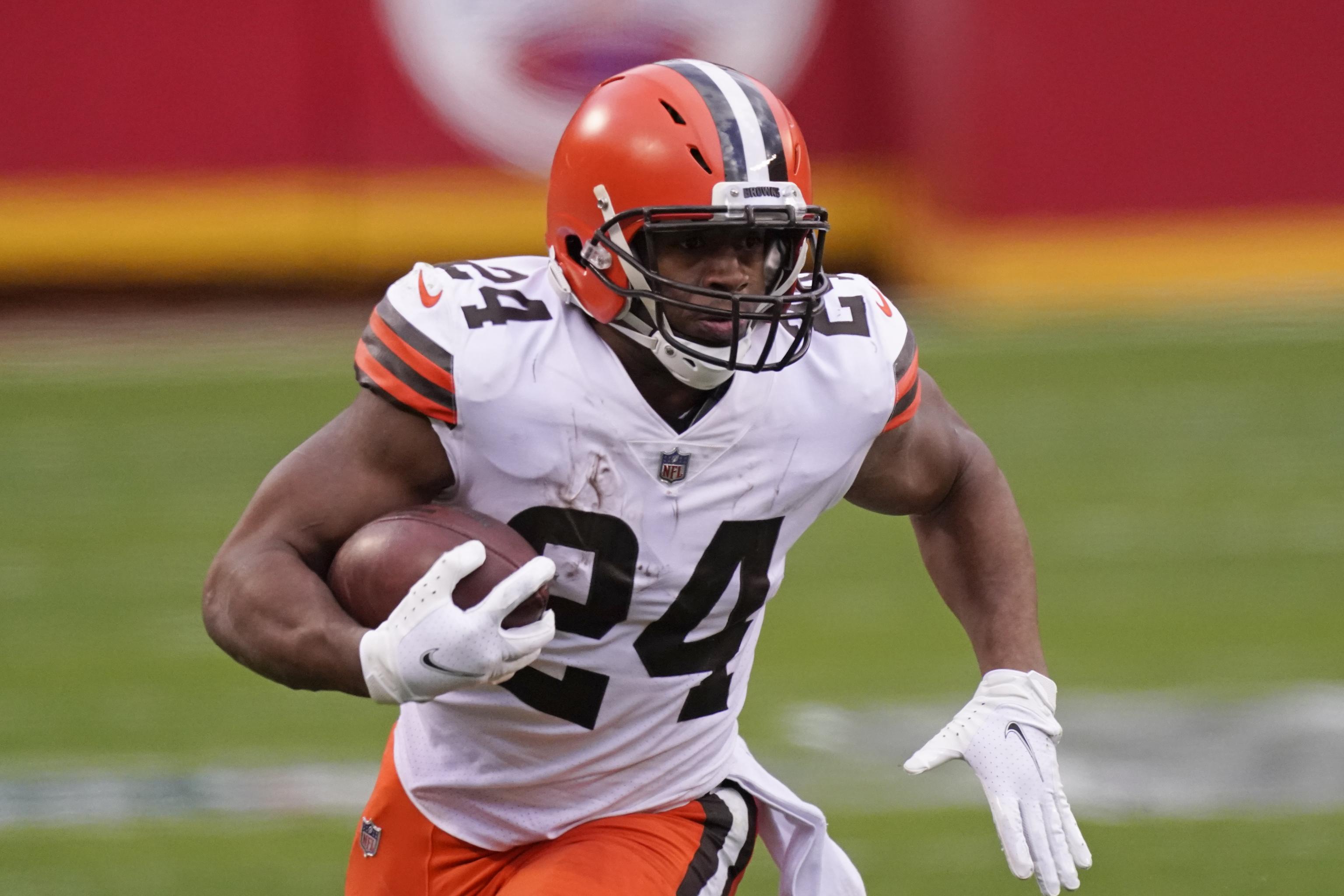 Cleveland Browns Nick Chubb On The Running Back Market
Chubb is basically throwing his hands up right now.
"Right now, it's just talking, there's really nothing we can do. We're kind of handcuffed with the situation, but what I took from it — McCaffrey, Derrick Henry and Saquon all had a lot of good points. The biggest thing is that we're the only position where our production hurts us the most. If we go out there and run 2,000 yards with so many carries, the next year they're going to say you're probably worn down. That's the biggest thing that I took from it. It's tough. It hurts us just to go out there and do well. It hurts us at the end of the day."
Right now is not a great time to be a running back. There's not much anyone can do about it except to hope that the backups perform so poorly that teams have no choice but to start paying the top players. However, cheering for someone else's demise is not a fun position to be in. At this point, it is a little bit of sit and wait.
Sit And Wait
All of the running backs could hold out and still change might not happen. As I said above there is such a little drop off from the top backs to the middle of the pack backs that teams are okay paying for cheap talent rather than shell out top dollar. It is hard to manage a roster full of players with all the salaries. Important positions like left tackle, quarterback, and defensive edge demand large contracts and there isn't always money leftover. At this point, the running backs just have to sit and wait.
It will be interesting to see what the Cleveland Browns do with Nick Chubb. He has been one of the best backs in the league since he entered the NFL and in the past, would demand a huge payday. Will Chubb be the next big holdout? Only time will tell.