In what may be the biggest game of the Cincinnati Bengals season, they will have to win without two important pieces of the puzzle on Thursday. Wide receiver Tee Higgins (hamstring) and defensive end Sam Hubbard (ankle) have both been ruled out by the Bengals. Notably, Trey Hendrickson was a full participant in Wednesday's practice and does not have an injury designation for Thursday Night Football.
Sam Hubbard is tied for second on the team with 4.0 sacks. He notably had a game-winning 98-yard fumble return touchdown in last season's playoff victory over the Ravens. Tee Higgins also caught an important two-point conversion in that game. He only has 27 catches for 328 yards and two scores this year. Thursday's game will be Higgins' third inactive of 2023.
The Cincinnati Bengals Week 11 Matchup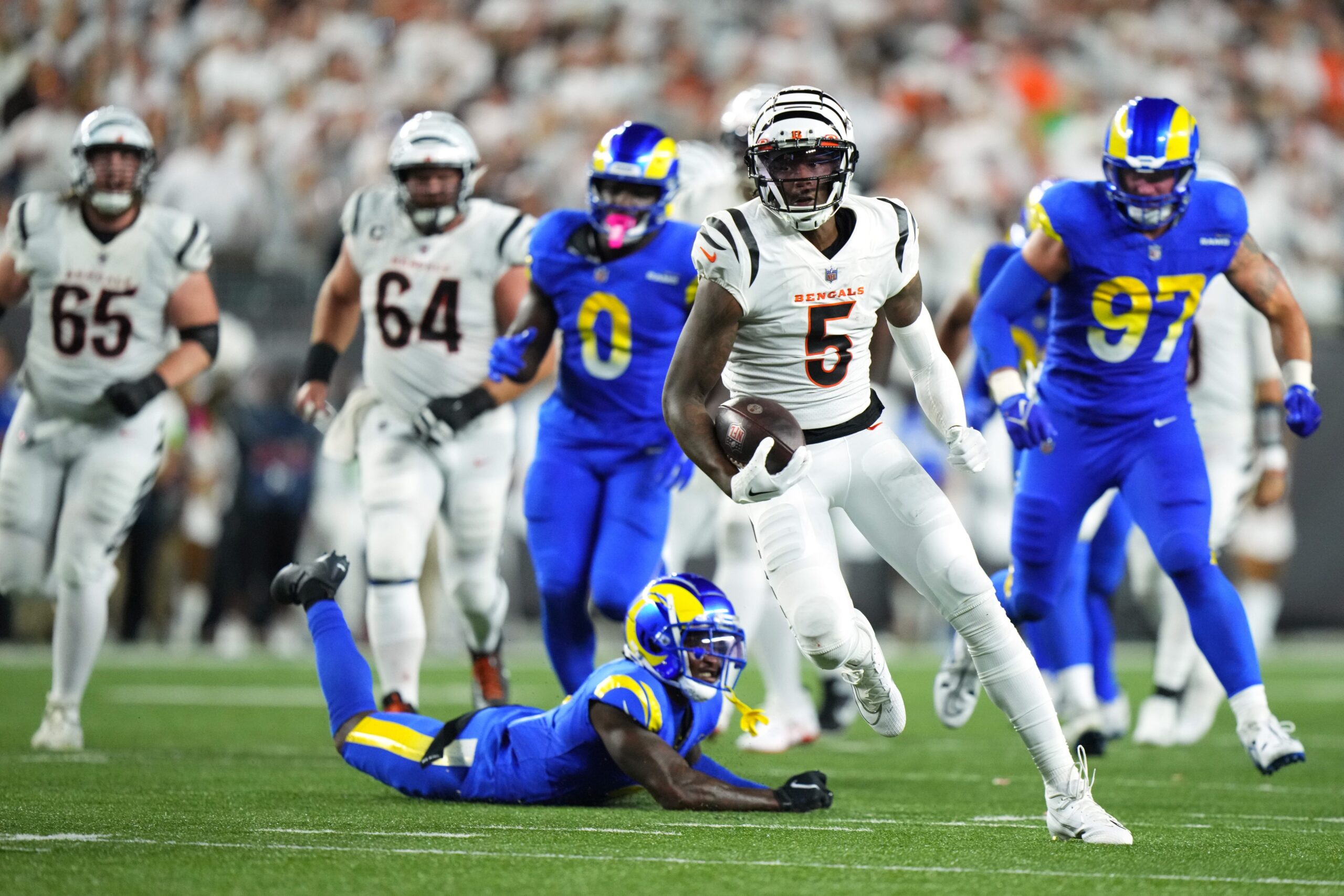 Following Sunday's home loss, the Cincinnati Bengals have a quick turnaround to take on the AFC North-leading Baltimore Ravens. As the last-place team in the division, the Bengals need a win for any shot at taking the AFC North. A loss would also drop them to .500 with a 0-3 divisional record (0-2 against Baltimore), which would not help any wild-card scenarios.
So, a win keeps them alive in the division and in much better shape for a wild-card spot. A loss makes Cincinnati's final seven games an uphill battle for another postseason appearance. Regular-season games in Week 11 aren't usually as significant as this one.
For More Football News:
Follow me on Twitter at @TowerTalkSports. You can also reach out to Andre Ifill via email at andre.ifill.jr@gmail.com. To read more of our articles and keep up to date on the latest in college and NFL news, click here!