The Buffalo Bills are 0-1 after their disappointing overtime loss to the New York Jets in Week 1. To add insult to injury for Bills star wide receiver Stefon Diggs, a reporter was caught in an embarrassing hot-mic fiasco criticizing Diggs' supposed attitude toward the media. The All-Pro WR has caught wind of this latest controversy, and he has now come out with a brutally honest reaction to the same.
Reporter Caught Criticizing Buffalo Bills Star Stefon Diggs
Reporter Maddy Glab of BuffaloBills.com didn't know her statements were going to be broadcast for the entire football world to hear. She was apparently speaking to a colleague who urged her to try and get Diggs for a post-game interview. Unfortunately for her, Glab's honest thoughts on the Buffalo star have since gone viral.
"I think they're trying for Stef," Glab was heard saying. "Stef and Micah [Hyde] is who they're trying for. Hey, there's no control over Stefon Diggs. Yes. He's gonna do what he wants to do. He'll look in my face [and] say 'eff you.' It's how he treats everybody."
For what it's worth, Glab has taken full responsibility for her actions. She also apologized to Diggs for the same.
Stefon Diggs Claps Back at Reporter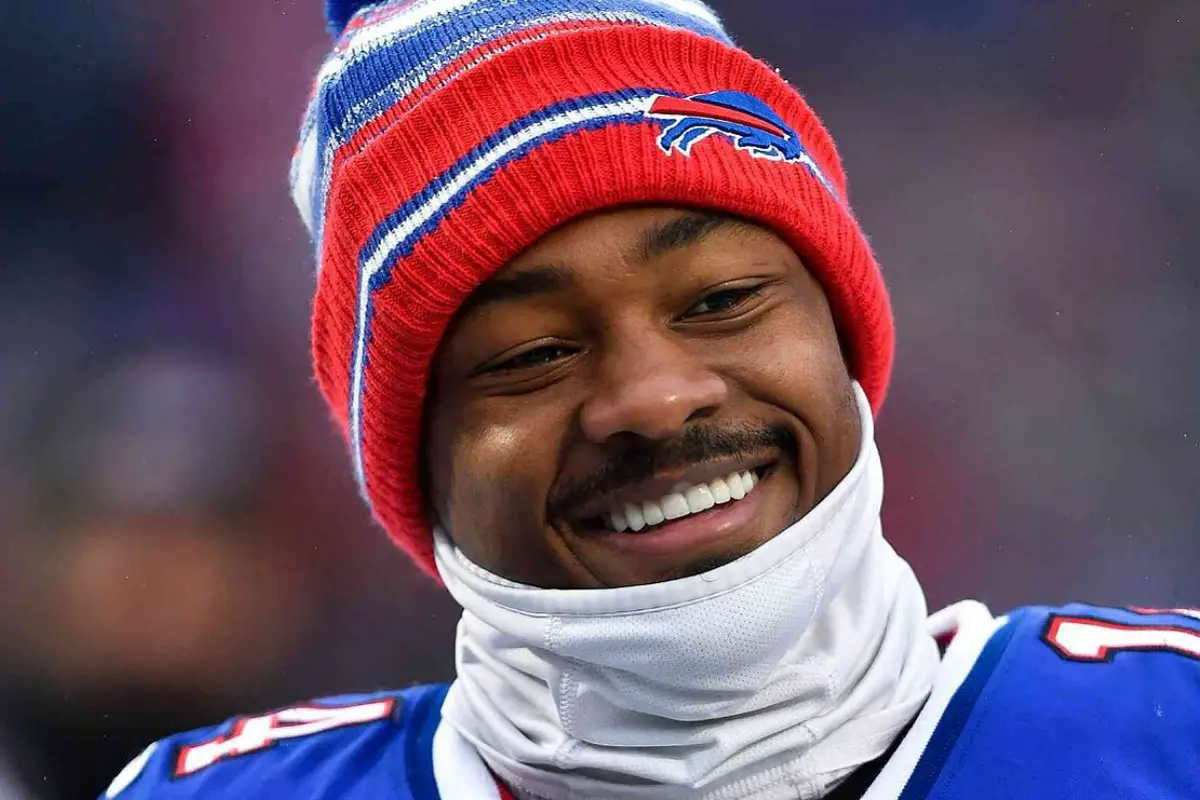 Diggs had to speak his mind, though. The Bills WR took to Twitter to express his honest thoughts on the situation:
"The audio shared was very hurtful. And was insulting to my character and to how I was raised. I've always treated people how I want to be treated. I greet everyone with smiles and respect. From the people in our cafe to the people that keep our building in clean & in order," Diggs wrote in his tweet.
To be fair, Glab did say that Diggs is indeed very respectful to the media and that he's a well-loved individual among the press. You have to take her statement with a grain of salt, though, because she was already doing a bit of damage control at that point.
Diggs tried to defend himself amid the criticism, even though quite frankly, he really did not have to:
"The media or fans may confuse my competitiveness that they witness on the field as who I am as a person. But off the field Id never treat anyone how she described & have never said anything remotely close to that to her," Diggs continued.
The Buffalo pass-catcher was far from done. He sent out a couple more tweets to address the reporter's accusations:
"Idk why it was said, but this is an example of why people don't want to deal with the media. It's hard to fight the preconceived notions people have about you. Regardless of ever having a personal experience with them," Diggs tweeted.
Being the good guy that he is, the 29-year-old still took the time to apologize to anyone and everyone he may have rubbed off in the wrong way:
"We get you all have a job. And I respect it, but please remember I'm a human just like you. And if I ever made you or anyone else feel like you can't approach me. I apologize ❤️," he said in his tweet.
Diggs just had to get all that out of his chest. Now that he's done with his tirade, it's back to business for the Bills star.
"Time to lock back in… forward focused 🙏🏾" Diggs wrote.
Right now, Stefon Diggs has his sights set on their Week 2 matchup against the Las Vegas Raiders. The Bills are coming off a deflating season-opening loss to the Jets, so you can be sure that three-time Pro Bowler will be looking to blow off some steam come Sunday.
For More Of My Content
Follow me on Twitter at @PaoloSongcoNBA. You may also reach out to me personally at pao.songco@gmail.com.