The Buffalo Bills have had a rough start to minicamp. After Stefon Diggs shockingly didn't show up, the team had some more bad luck once the practice started. Starting tight end Dawson Knox went down with an injury during the first practice.
Buffalo Bills Tight End Dawson Knox Injured
It was a collision between Kaiir Elam and Taylor Rapp to the lower left leg. Knox limped off the field and was favoring the left knee as he walked around. Syracuse.com's Matt Parrino tweeted,
"Knox injured on a play during 11-on-11 today. Taylor Rapp made a good play to defend a pass from Josh Allen and Kaiir Elam came flying in late and looked to hit Knox's leg. He was down briefly and then walked off with trainers. They looked at him for a few minutes."
The good news is that the injury does not seem to be serious. While he sat out the rest of the practice, athletic trainers left him alone for the back half of the drill.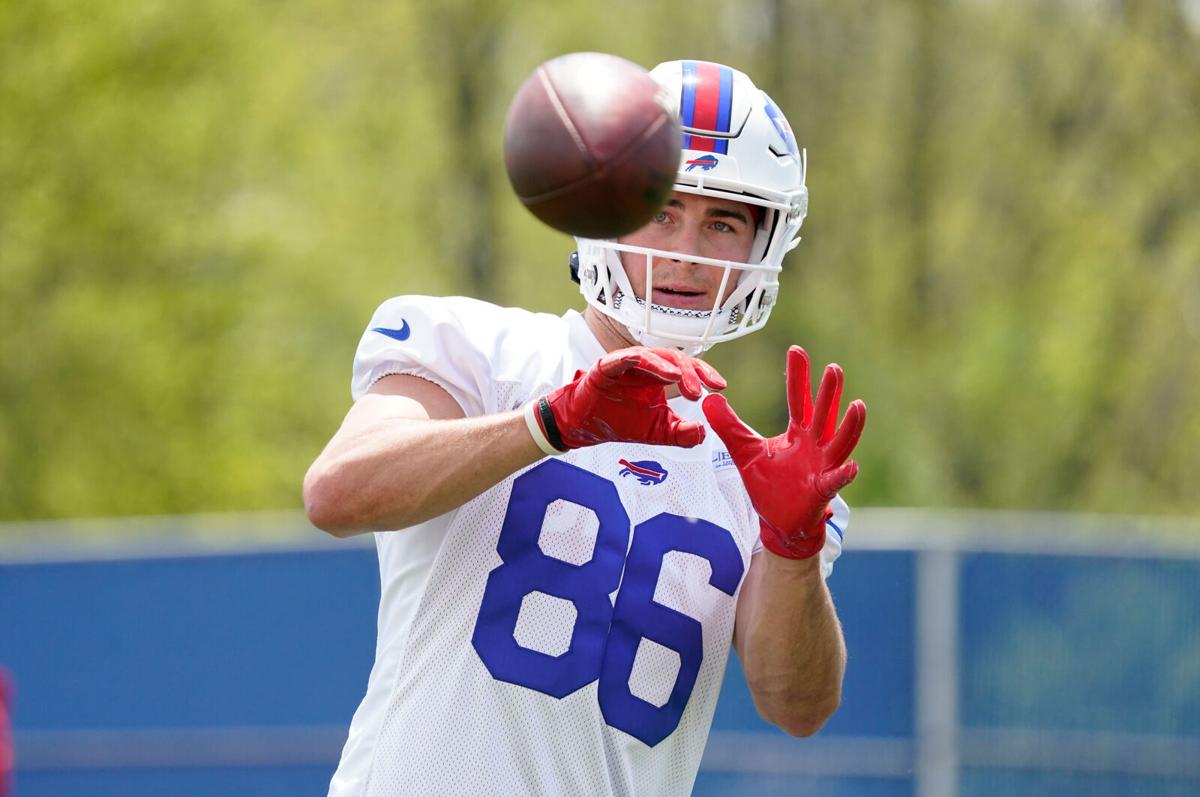 More Opportunities For Dalton Kincaid
The good news for the Bills is that rookie Dalton Kincaid should get plenty of opportunities. He was one of the most tantalizing prospects in the draft due to his athleticism and after the catch ability. Now, he will get all of the opportunities with the first-team offense. As long as Dalton Knox is not injured for the long term, this will be good for the Bills to get Kincaid up to speed and build rapport with Josh Allen.
The Buffalo Bills are hoping their luck changes in the coming days. While all eyes are on the Diggs situation, the Knox situation will also be one to monitor. He is one of Allen's favorite targets so if he is out, it will be another blow to the offense.