Los Angeles Rams fans have kept their eyes on Matthew Stafford this past week to see if he would be able to start in Week 9 against the Green Bay Packers. Well, Adam Schefter has provided an official update on this. Sources say that Stafford will not start in this game due to a thumb injury he suffered in the Rams' Week 8 loss against the Dallas Cowboys. This means QB Brett Rypien will get the start.
Brett Rypien
Rypien has played in the NFL for four seasons. Unfortunately, for Los Angeles Rams fans, there is not much to note about his NFL career thus far.
This is just his fourth start over the last four seasons. His prior appearances have been ones to forget. Rypien has just four touchdown passes and a whopping eight interceptions throughout his career. Now, he will try to right the ship for Los Angeles as they take on a struggling Packers team.
Los Angeles Rams' Weapons
The good news for Rypien and the Rams is that Los Angeles still has weapons to help Rypien in this dire situation. Wide receivers Puka Nacua and Cooper Kupp have proven to be valuable assets this season. Nacua in particular is having a breakout season with 795 receiving yards (third in the NFL) thus far.
Kupp missed the first four games of the season due to a hamstring injury. Since his return, he has been somewhat inconsistent. He had over 100 receiving yards in each of his first two games but under 30 receiving yards in each of his last two games. Considering the Rams have lost their last two games, it will be essential to get Kupp going today.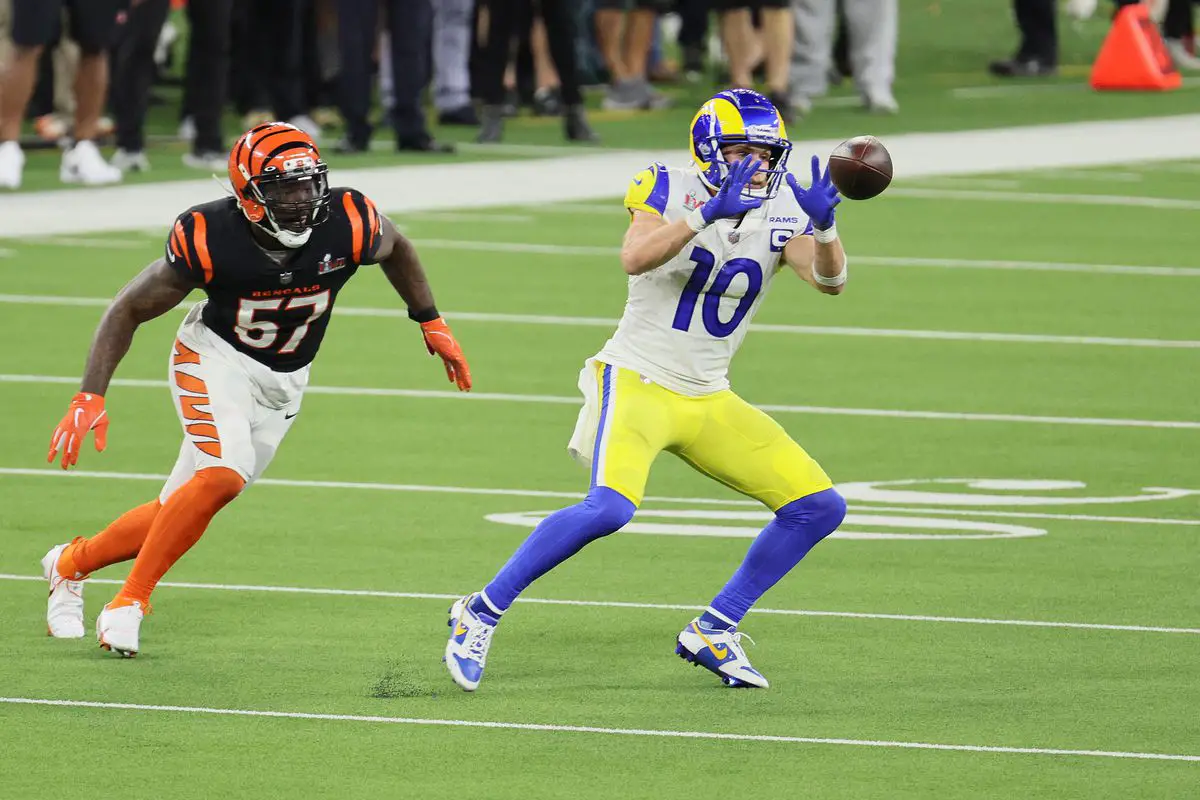 The Packers may not be the easiest team to do this against. That is because they currently rank 11th in the NFL in passing yards allowed per game (207.1).
Matthew Stafford Loss
Losing Matthew Stafford is big for the Rams. They are 3-5 and are trying to salvage their season with a win over the Packers today. However, you can argue the way Stafford hurt his thumb was even worse.
That is because it happened during a two-point conversion attempt last week on a trick play. The Rams ran their own version of a "Philly special." However, the pass attempt was short and Stafford ended up having to dive for the ball.
It was then that he hurt his thumb. To add insult to injury, the Los Angeles Rams were still down by 16 points in that game and went on to lose 43-20. If Stafford ends up missing extensive time with the Rams falling out of the playoff picture, it could certainly be a play call that ages very poorly.
Get More NFL Content
For the latest news around the NFL, click here or follow me on Twitter @JohnGalletley. If you want sports betting or fantasy sports advice, check out our Fantasy Sports Heroics podcast.