Oh man, DFS aside, whenever the Steelers and Browns get together, there's always the possibility that something like this goes down:
Game Overview – Steelers and Browns
Cleveland Browns – 4.5
O/U: 38
Money Line: Cleveland Browns  -200
Steelers Key Players Out or Injured:
LB TJ Watt is OUT with a torn pectoral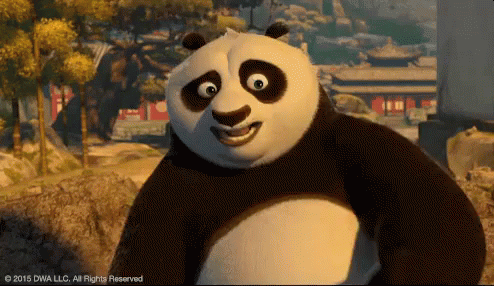 S Minkhah Fitzpatrick was dealing with leg cramps at practice on Wednesday, but he should be fine.
Browns Key Players Out or Injured:
QB Jacoby Brissett is dealing with an ankle injury but should be good to go.
DE Jadeveon Clowney is OUT with an ankle injury.
Linemen Conklin, Hubbard and Bitonio were all limited participants at Wednesday's practice. The Brown O-line is arguably the best in football with Conklin and Bitonio especially good. They should all play, but this is something to monitor.
Steelers
The Steeler offense has not looked particularly good through two games, but three guys in particular are getting most of the opportunities thus far.
The Top Three
Diontae Johnson has garnered 22 targets through two games and is sporting a 31% target share. He isn't getting a lot of down the field usage, but no one in this offense really is.
Pat Freiermuth comes in second with a 24% target share. He also has the Steelers' second longest reception of the season at 31 yards.
Najee Harris' fantasy output has been troubling thus far for seasonal folks who drafted him in the first round. He only has 25 carries and eight targets through two games. That being said, he still touches the ball more than any other skill position player.
Other Pass Catchers
Chase Claypool has seen exactly six targets in both games and has done next to nothing with them. His 17% target share is right about where I would expect him to be on Thursday night.
George Pickens has seen three targets in both games. This offense does not look capable of supporting three WRs right now. However, Pickens will probably make a couple of my lineups.
Zach Gentry has the team's longest reception of the season at 32 yards, and that was in the first game against the Bengals. He only has two targets total and was not used in the passing game in week two vs the Patriots. He costs a little too much as well.
QB
Mitch Trubisky will probably lose this starting gig at some point this season. With Harris' rush attempts so low, I figured Mitch would be cutting into that a little. Nope. The Truthbisket has but four rush attempts this season. He's completing his passes at 58.5% clip and has DK performances of 12.4 and 12.7 points.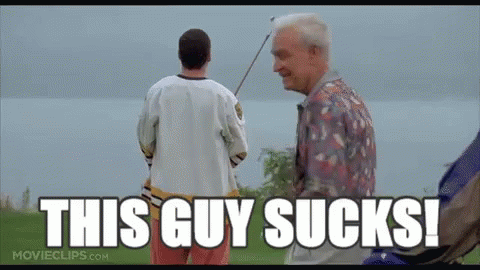 Always remember that Mitch Trubisky was drafted BEFORE Patrick Mahomes, Deshaun Watson, and Christian McCaffery.
Browns
The impact of the loss of TJ Watt cannot be stressed enough. Without him the Steelers made the Patriots offense look good. Brissett and company will likely find some success here.
RBs
Nick Chubb is going to carry ownership after his three TD performance last week. What's funny here is that Chubb should not have scored the third time. He should have taken a knee on the two yard line and the Browns would have been able to run the clock out on the Jets and win. Instead, Chubb got a third TD, and Garrett Wilson got a second one. Because he's a baller, Chubb took full blame for the Browns loss. Despite splitting time with Kareem Hunt, Chubb has had DK performances of 18.3 and 32.3 in weeks one and two respectively, and I expect him to be motivated and to get the majority of the carries vs the Steelers.
Karem Hunt was not far behind Chubb in terms of carries (13 for Hunt, 17 for Chubb) last week and receives the passing down work, so he can be considered and makes for a nice pivot at $4400 less than Chubb.
QB
Jacoby Brissett did not look good in week one as he went 18 for 34 passing for 147 yards and one TD. He was much more efficient against the Jets going 22 for 27 for 229 yards, one TD, one INT, and four rush attempts for 43 yards. With no TJ Watt, Brissett has a better chance to match those week two numbers. If I had to choose between these two QBs, I'm taking Brissett.
Pass Catchers
Amari Cooper showed up last week. He definitely can be used, but the Browns primary means of attack is rushing the football. For that reason I won't be using him as a captain.
Donovan Peoples-Jones, aka The Peoples Court, had a great week one and a subpar week two. This is going to happen in this offense. I doubt there will be many weeks where multiple pass catchers go off for the Browns.
David Njoku is averaging three targets a game and Harrison Bryant is averaging four. If you play either, know that it will likely take a TD for one of them to make the optimal lineup. I wouldn't pay both in the same lineup.
Kickers and Defense
In low scoring games, kickers can make the optimal lineup, so I will have exposure to both Cade York and Chris Boswell, but I will only have one in a lineup.
The Browns Defense could definitely make life difficult for Mitch Trubisky. Miles Garrett has a penchant for making the lives of Steelers' QBs difficult. Watch your head, Mitch.
Steelers and Browns Captains
I'm only interested in the Browns, and I'm only interested in the backfield. I think this game will be low scoring, and the Browns want to run the ball down the Steelers' throats anyway. Nick Chubb and Karem Hunt for me.
Enjoy the Thursday night game between the Steelers and Browns!
For More Great Fantasy Content
You can follow me at @Borisnow00 and also visit our fantasy football page for more analysis.
For More Great Football Content
Follow us on Twitter at @GridironHeroics for more great content. We appreciate you taking time to read our articles. To interact more with our community and keep up to date on the latest in Football news, JOIN OUR FREE FACEBOOK GROUP by CLICKING HERE
Checkout our latest podcast!